I'm Zeus everyone, pleased to meet you.  I'm a German Shepherd Husky X and was adopted/rescued by Leon & Claire when I was 1 year old.  I adore them.  And they me.  So much so, we don't like to be parted (between you and me – they get separation anxiety).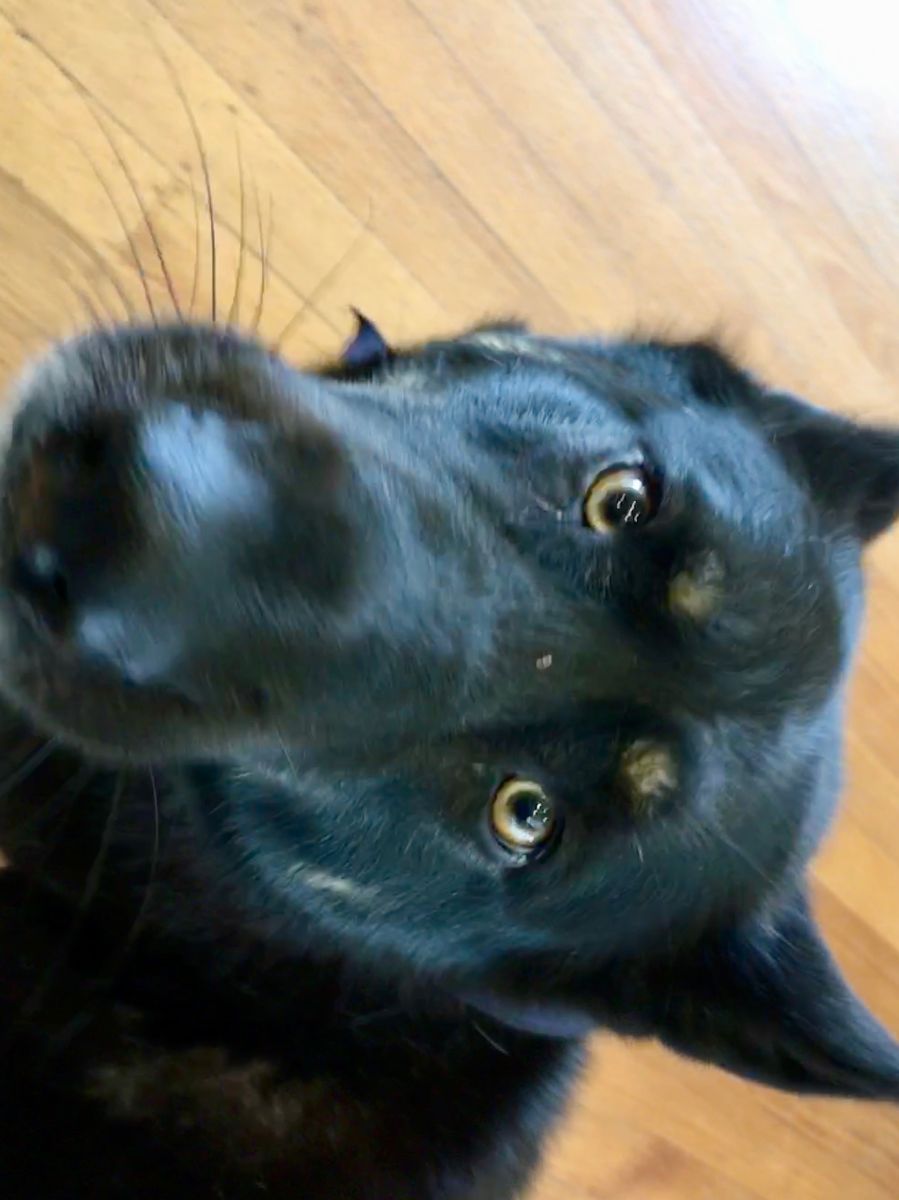 A few months back my clever Dad Leon won a competition (actually I think I won it for him bcs I'm so damn gorgeous) and the prize was a private wine tour in the Yarra Valley with this dude Jeff from Pooches & Pinot.  We had such a great day out with him that Dad called him and asked if we could do it all over again but this time for my Mum Claire's birthday.  Basically they didn't want to come out to the Yarra Valley without me.  Fair doos.
So Jeff rocks up at our house in his cool Mercedes van where I get to lie in state in a gorgeous bed in the back and my pawrents chat away to Jeff like they're old mates and we drive out to my Dad's old stomping ground – and as he's pointing, saying 'I used to live just down there' we turn into the driveway of a winery that he had no idea was there.  Rob Dolan Wines.  We all loved it.  It's this gorgeous old homestead with a wrap around veranda and steps down onto a lawn with a fountain and a vegie garden and views out over the vines – it's divine.  I could happily live there, couldn't you?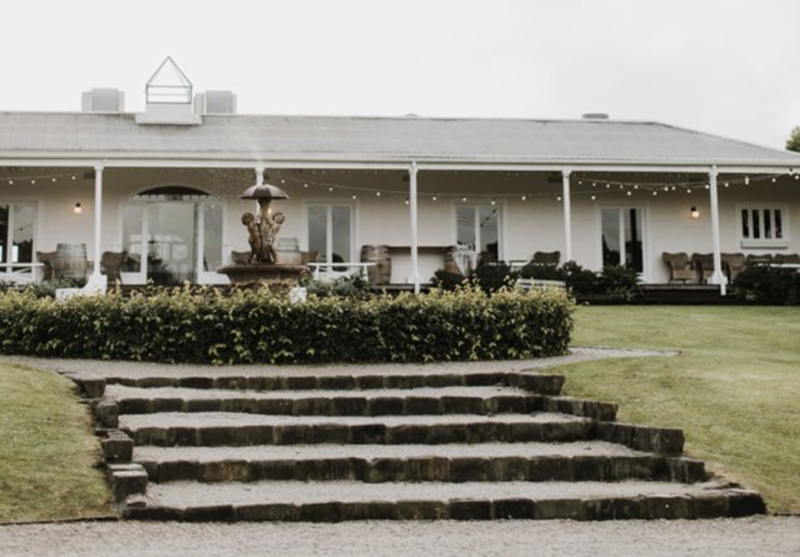 And it's a shitty day weather wise but hey, that's OK, because we just walked straight into the cellar door as though they were expecting us.  And get this – turns out – they were!  Jeff knows these lovely people and had rung and told them all about me and they couldn't wait to meet me, so in we went like rock stars.  And we're only served by Max Dolan, son of Rob the owner!  It's a great family run operation, Tess their daughter also works cellar door and they are SUCH nice people.  And they looooooove doggos.  Here's me sitting and looking beautiful, waiting patiently to be offered a drink.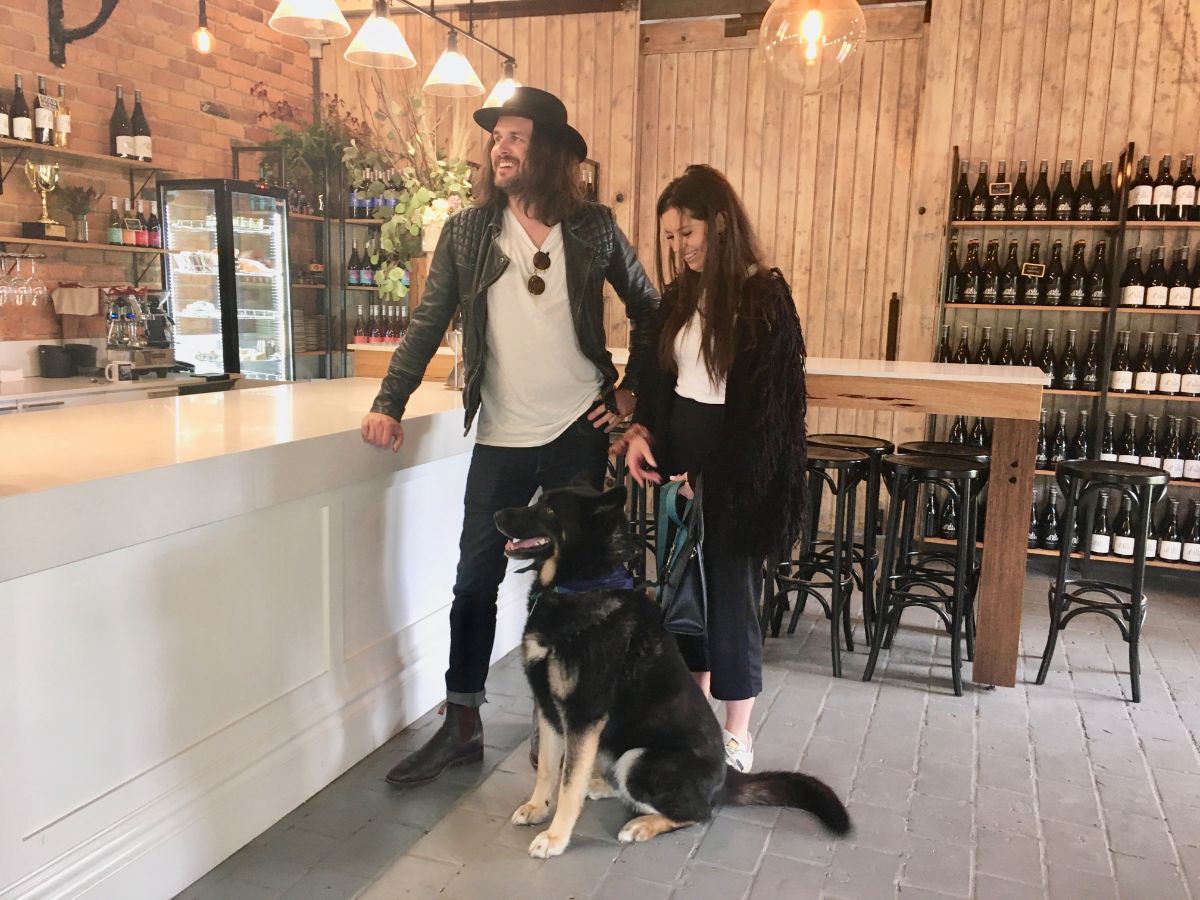 Mum & Dad seriously loved their wines, so bought some 'for later' and, speaking of seriously, I could have hung there for the rest of the day being adored by Max and posing for photos, but Jeff had more wine tasting in store for my Mum, for her birthday, who, bless her, likes a drink!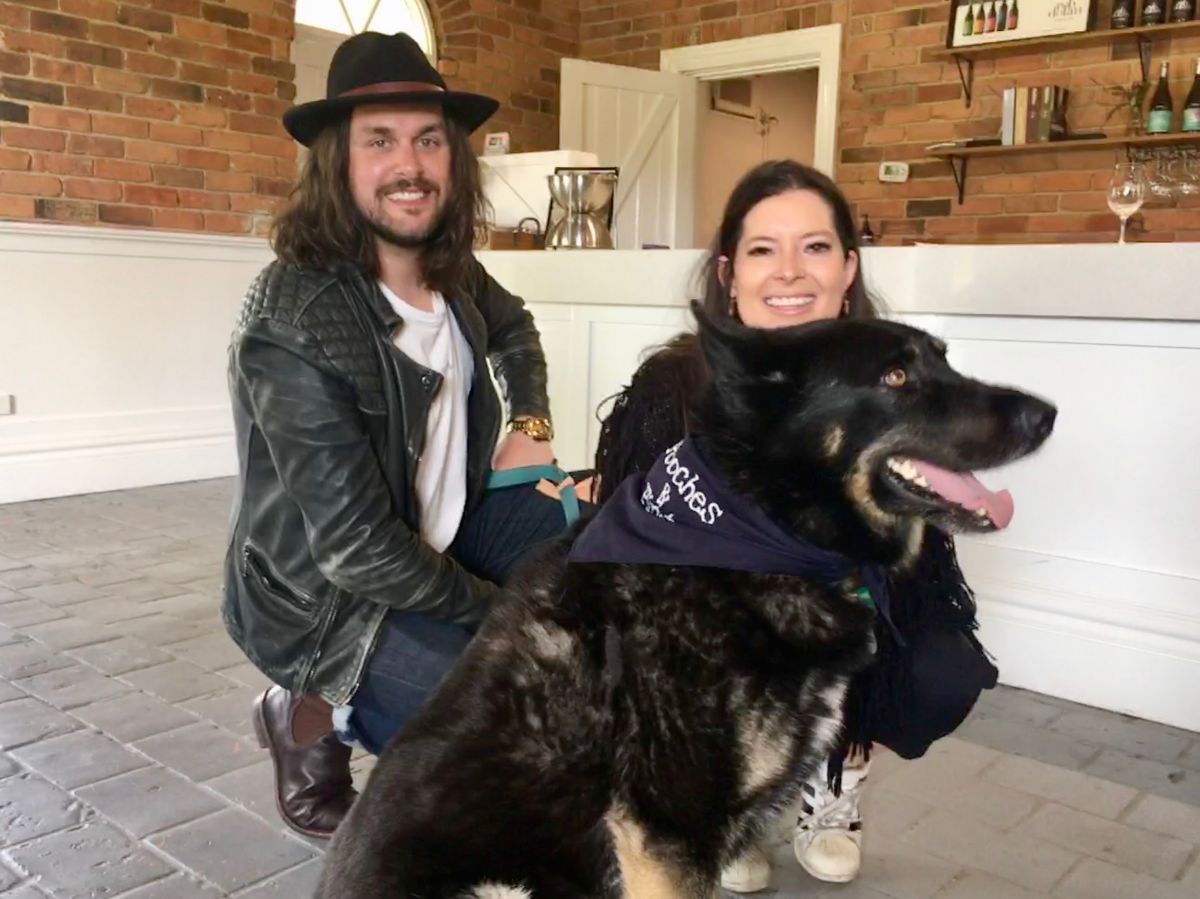 So we set off with me back in my bed, and drove off to Punt Road (someone once said 'be careful how you pronounce that' and everyone sniggered, but I've no idea why?) which is a cool cellar door up a stately tree-lined driveway, fortunately nowhere near the god-awful Punt Road 'motorway' down in Melbourne.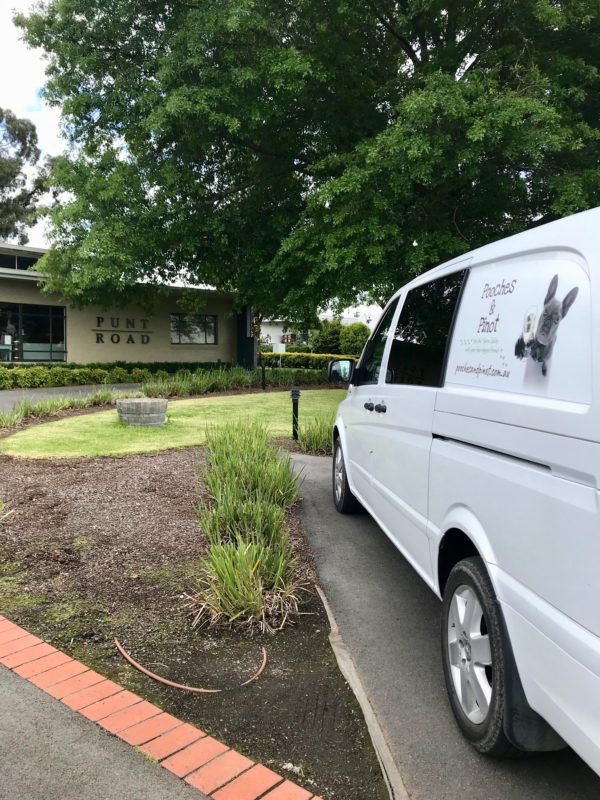 We went inside, and a lovely lass called Katie did a wine tasting with us and there were more murmurings of approval from my helpers as they stuck their noses deep into the glass, sniffing away and swilling their wine furiously before knocking it back, and, no surprises here, ended up buying the most expensive bottle in the place.  They are naturally gifted like that.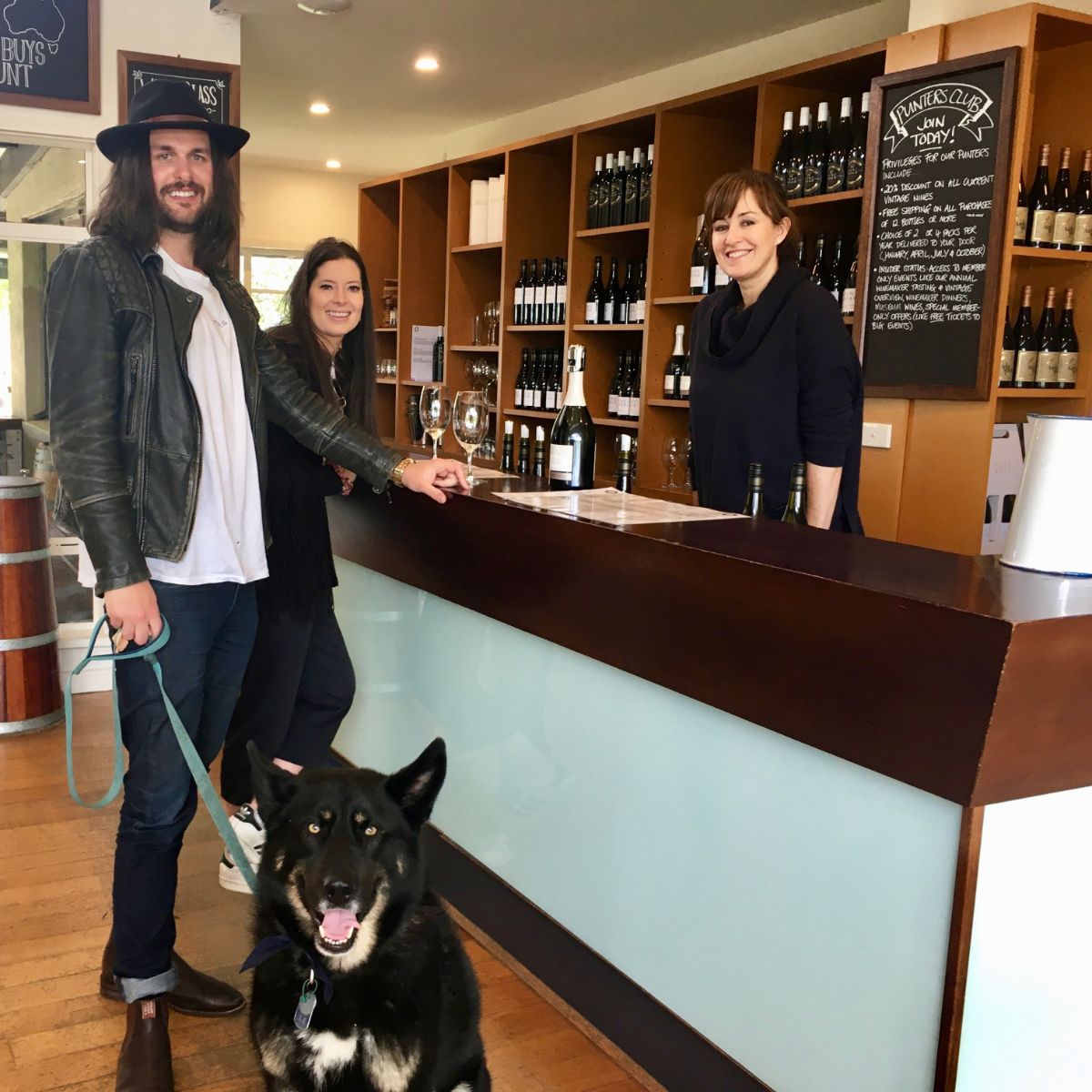 In the absence of any wine, I settled for some delicious Laila & Me chicken necks, dehydrated to perfection, just the way I like them.  That's what I love about Jeff, he cares – as soon as he picked me up from my house in Oakleigh he thought I might be cold, so put this cheeky bandana round my ruff, to keep the chills out.  Then he shows me into the comfiest bed in the back of his shiny van, and tells me there are bags of Laila & Me treats for when I get peckish.  He's got water for me too bless him and knows when to offer it.  He's in tune with me every step of the way.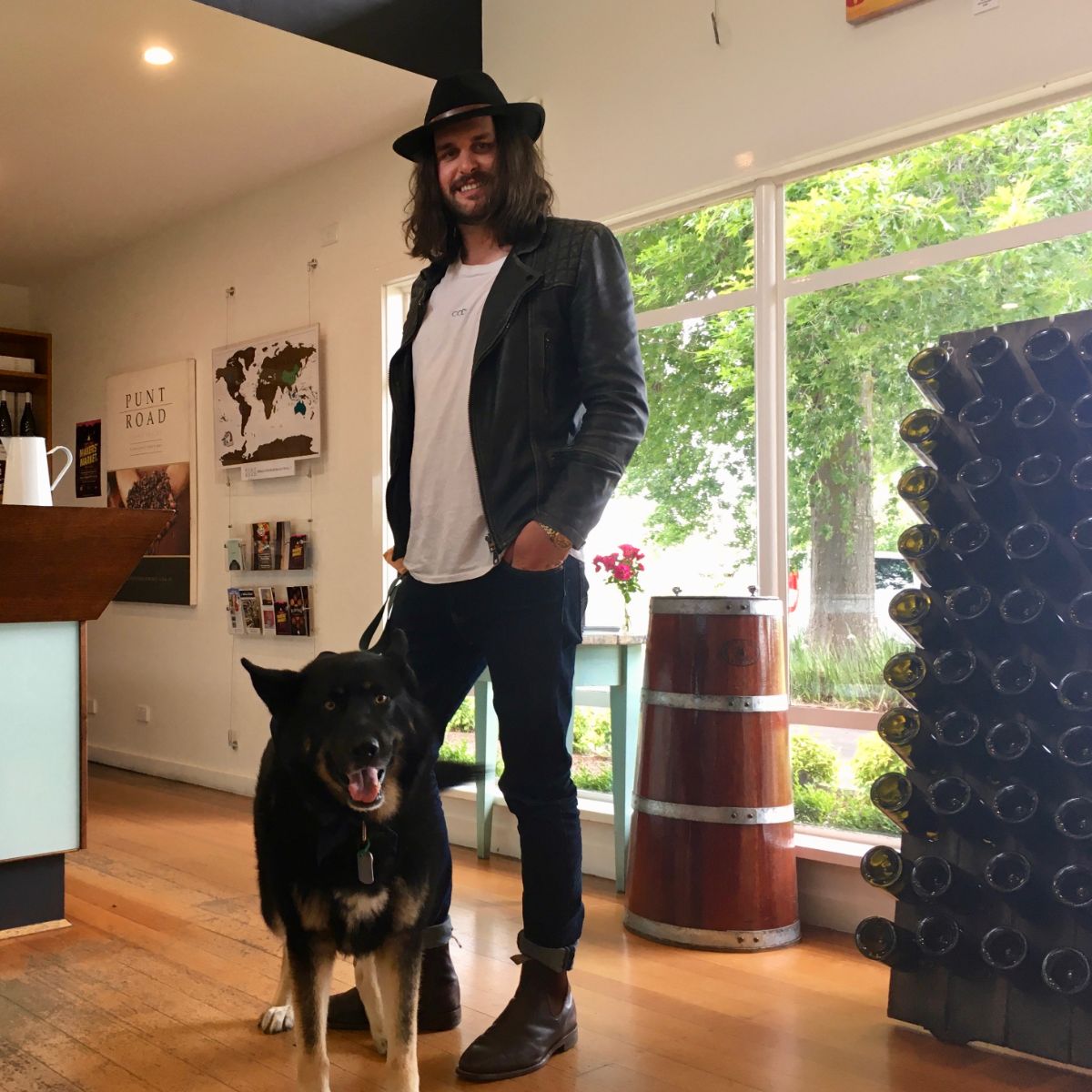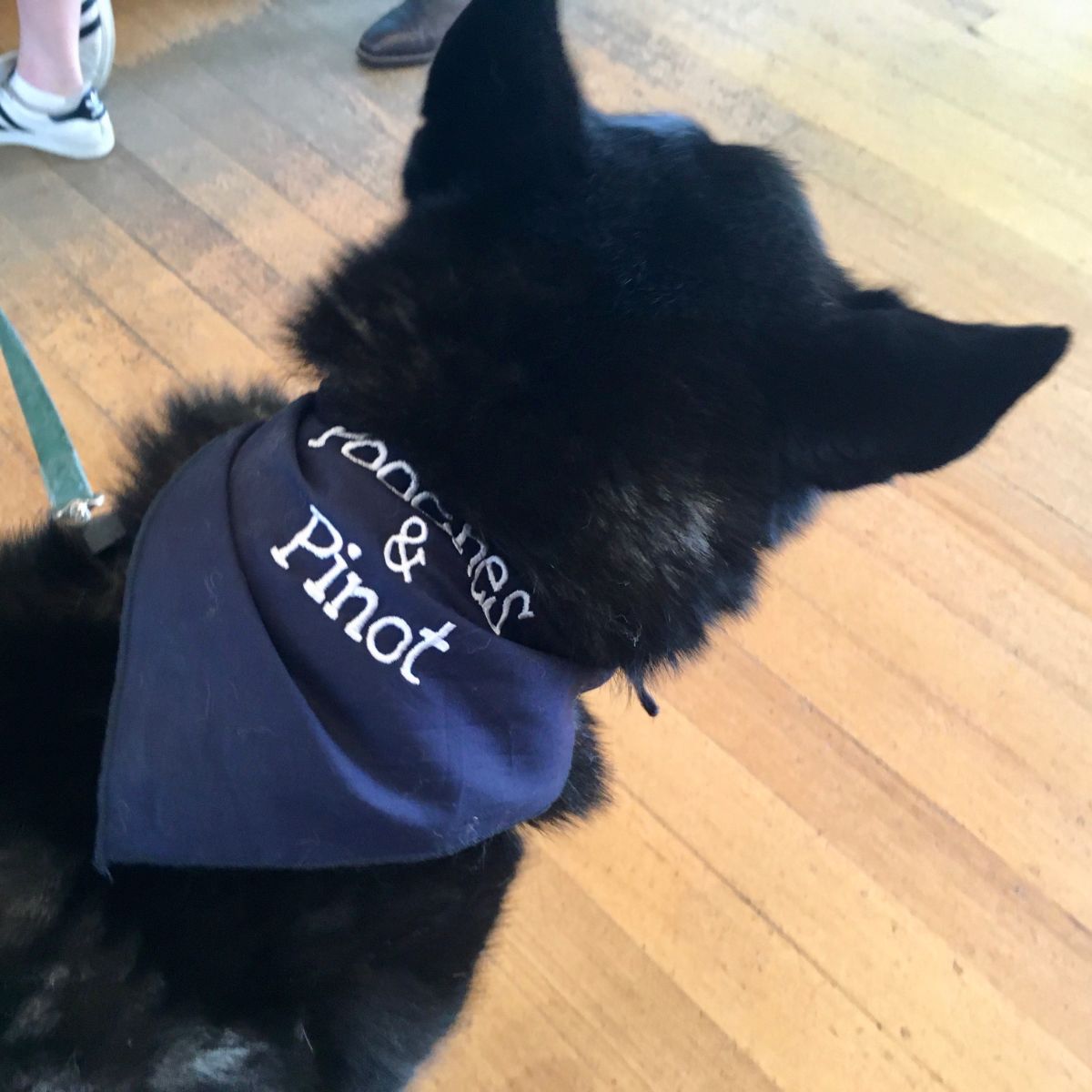 By now, it's nearing lunchtime and we're booked in to Oakridge for lunch with another wine tasting beforehand and Jeff has rung them and arranged for me to be part of that tasting as my folks, as they start to get all anxious when they are apart from me for too long.  So we rock on over to Oakridge and in we wander, into their cellar door, like it's the most normal thing in the world, where this lovely crazy chick called Carrie looks after us and I sniff around while the 'rentals (as I fondly refer to my pawrents as) learnt all about Oakridge's flight of wines and tucked in enthusiastically.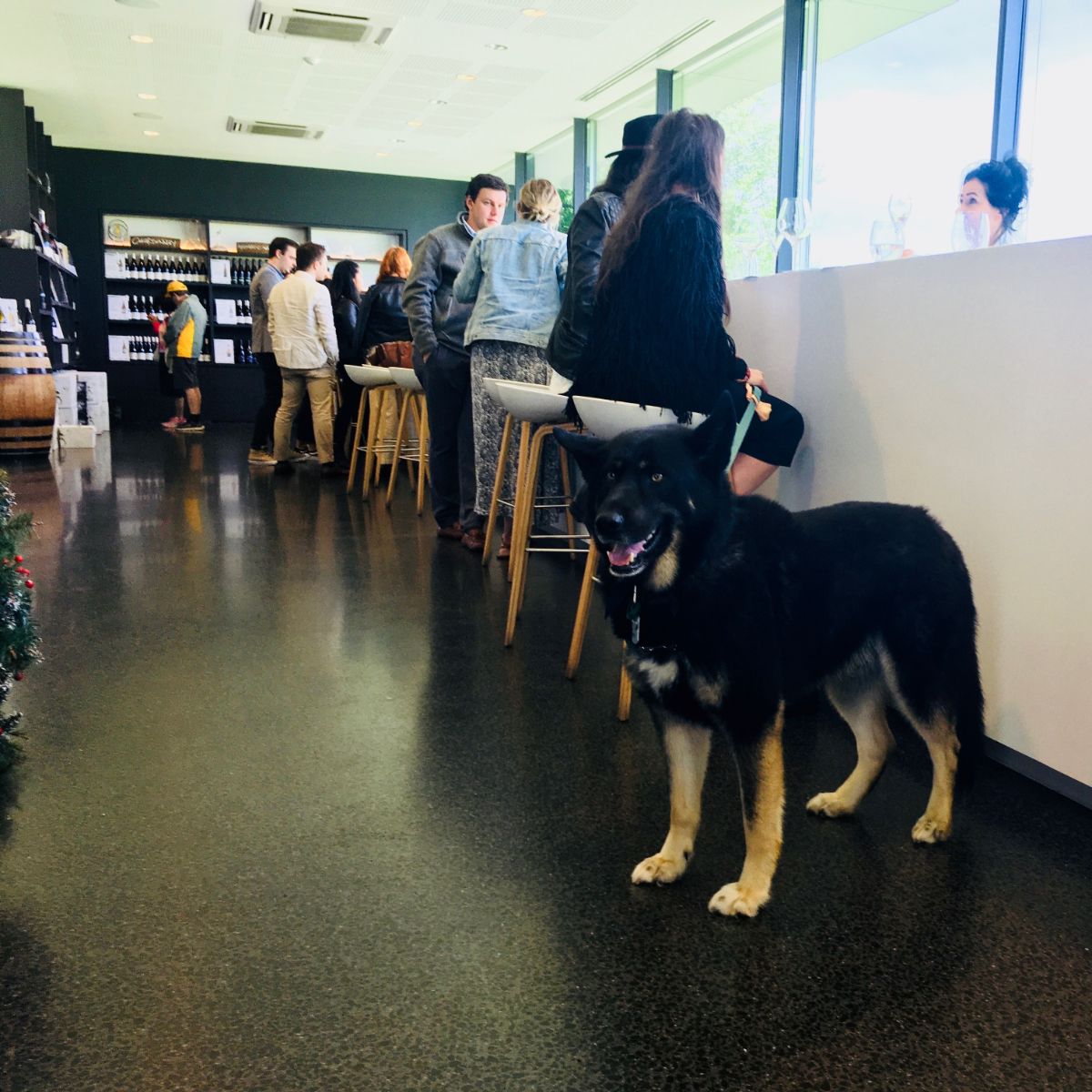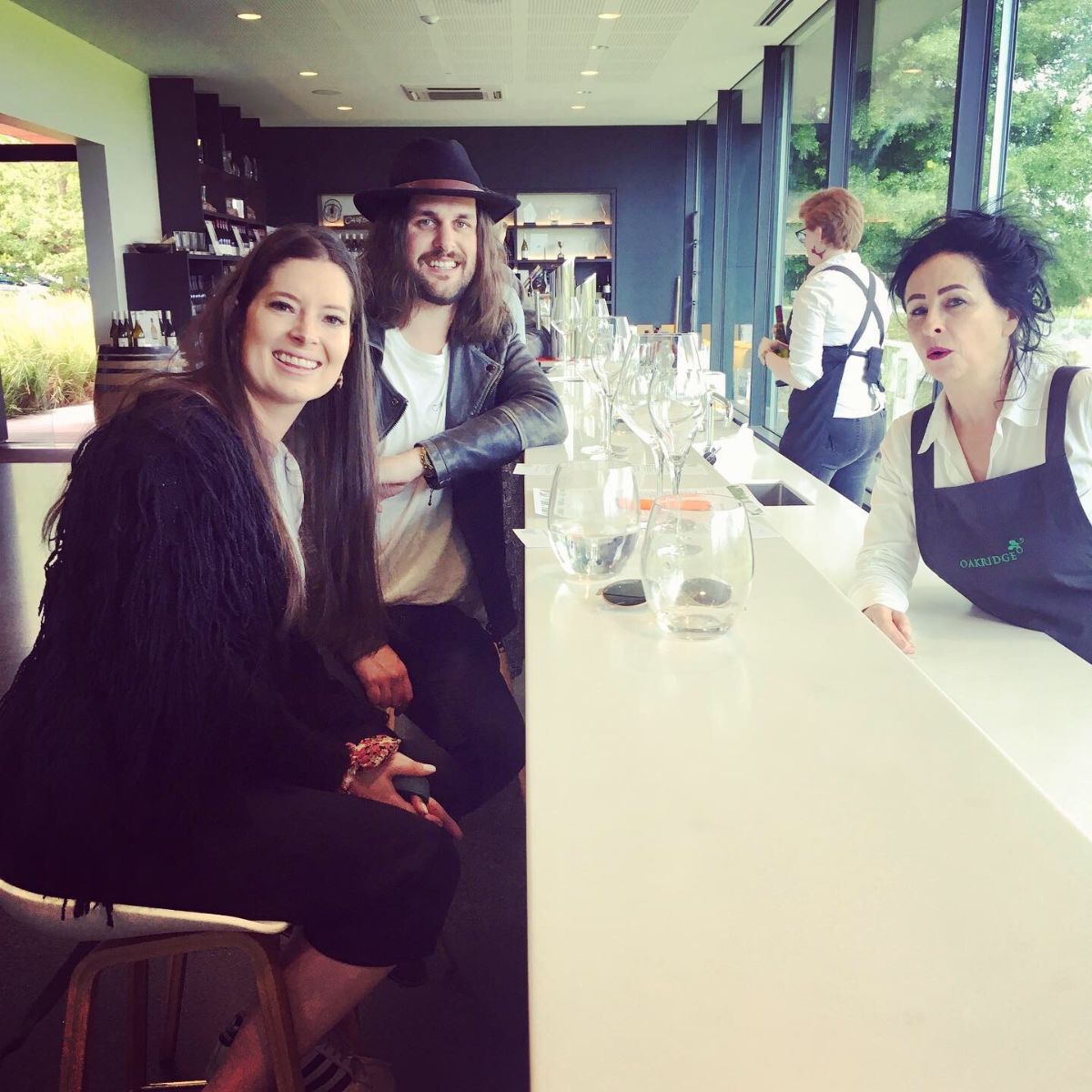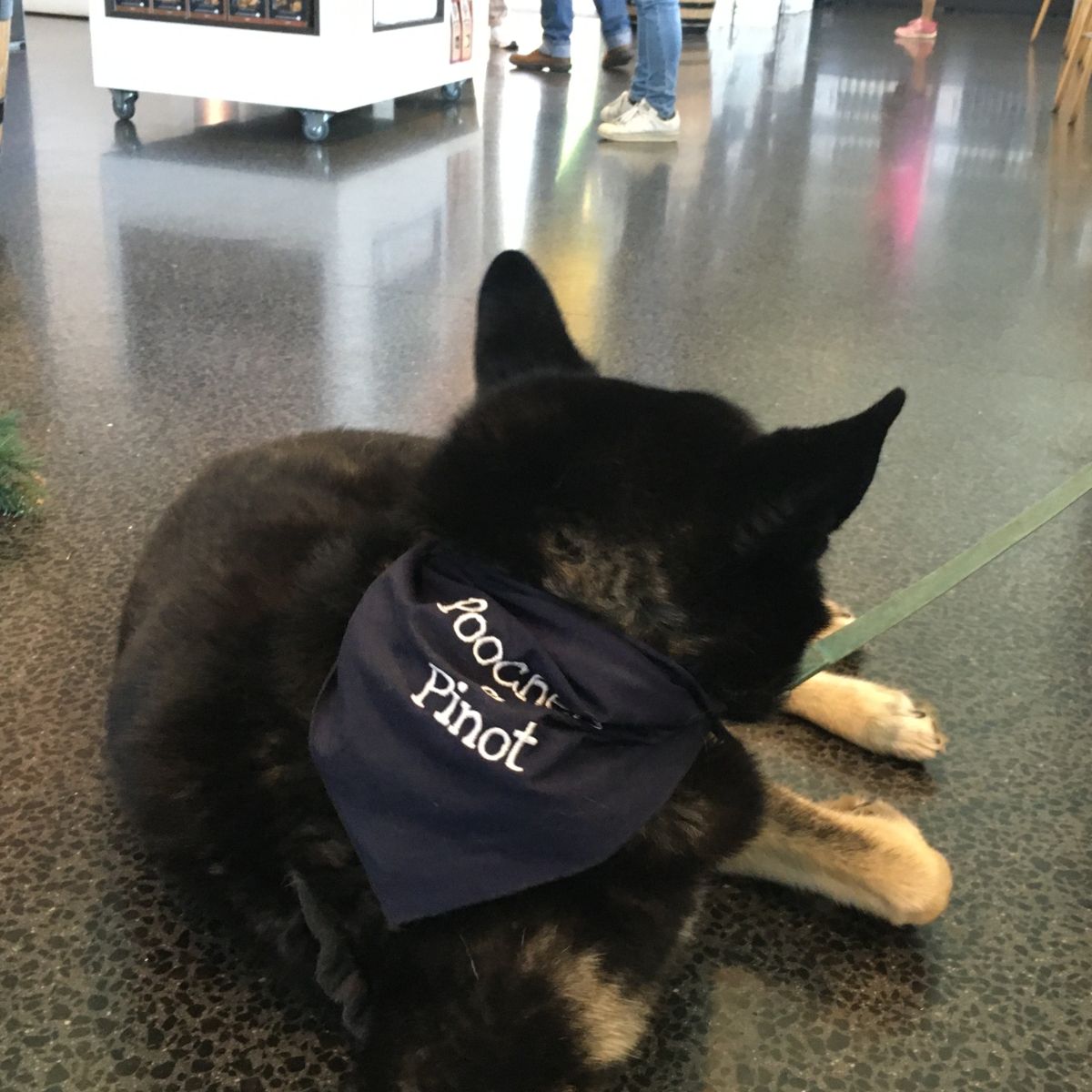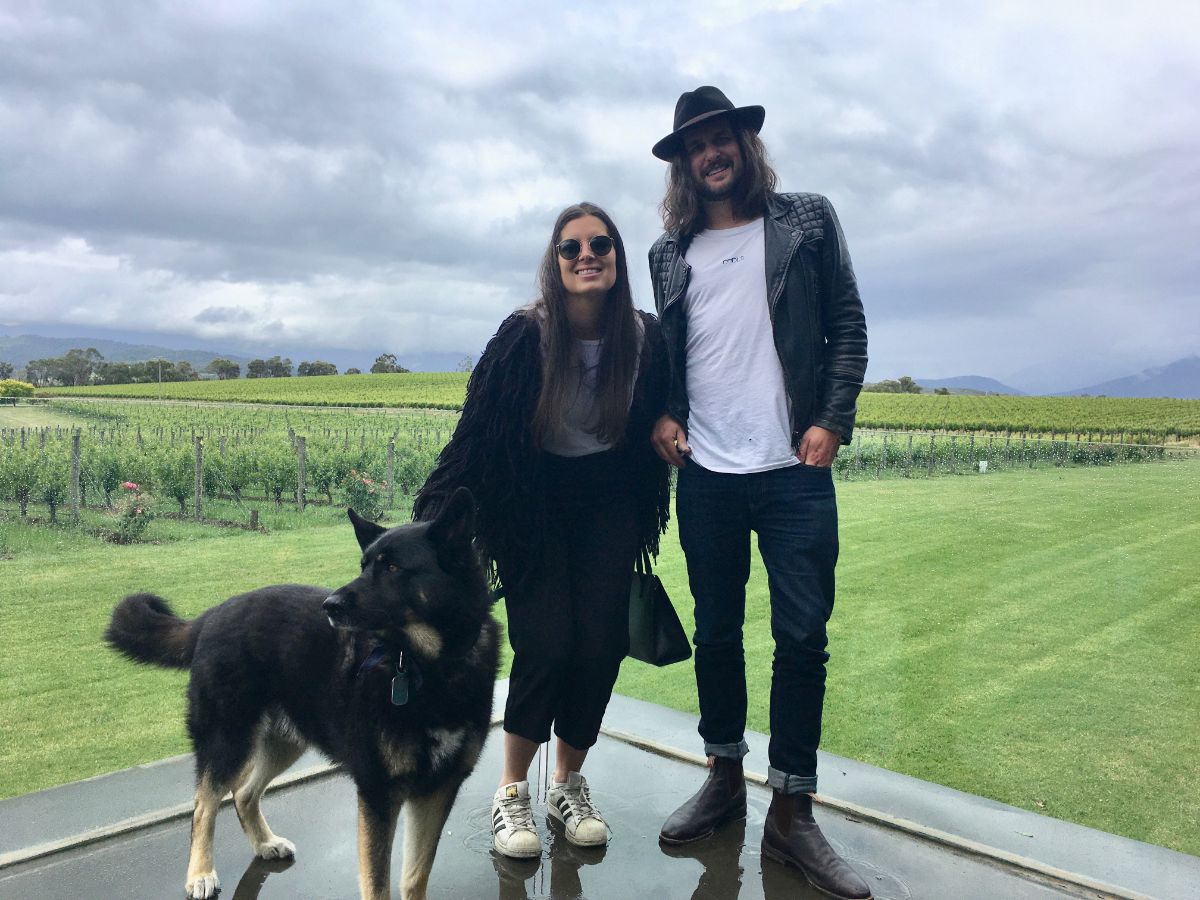 So while Mum & Dad had lunch, I walked Jeff around outside and did some great sniffing (gee the Yarra Valley smells great after rain) and did a couple of huge wees (just to let the locals know I've visited) and we walked where Mum & Dad could see us (due to their nervousness about being apart from me – honestly they're so sweet).  Then, when I'd sniffed and weed to my heart's content, I decided to have a nap back in the van while we waited for them – this is like my idea of heaven!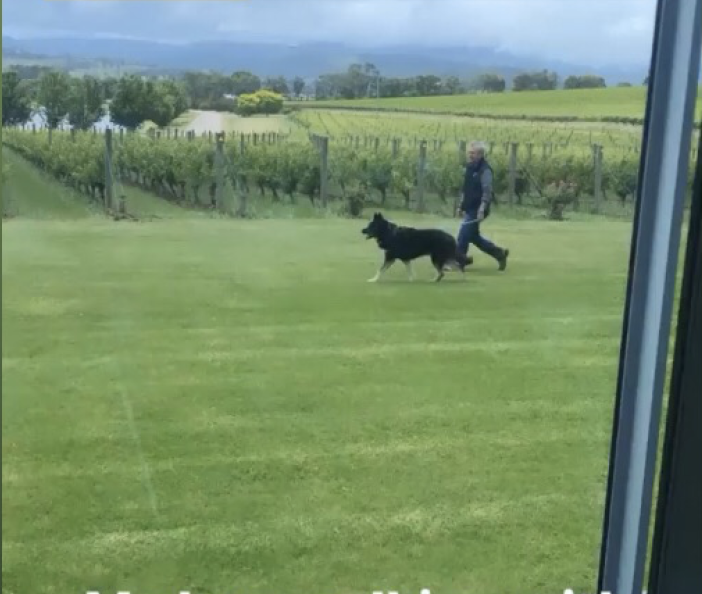 We had to get back to Oakleigh earlier than on our last tour, as Dad's off to Honkers tomorrow (who flies to Hong Kong for some stag do for a mate?!) so we can't stay out too late as he needs to pack AND have lots of love and cuddles with me as he's going to miss me something terrible, but we did of course manage to go to Four Pillars Gin after lunch for a wee snifter and to see Lizzie who ADORES me.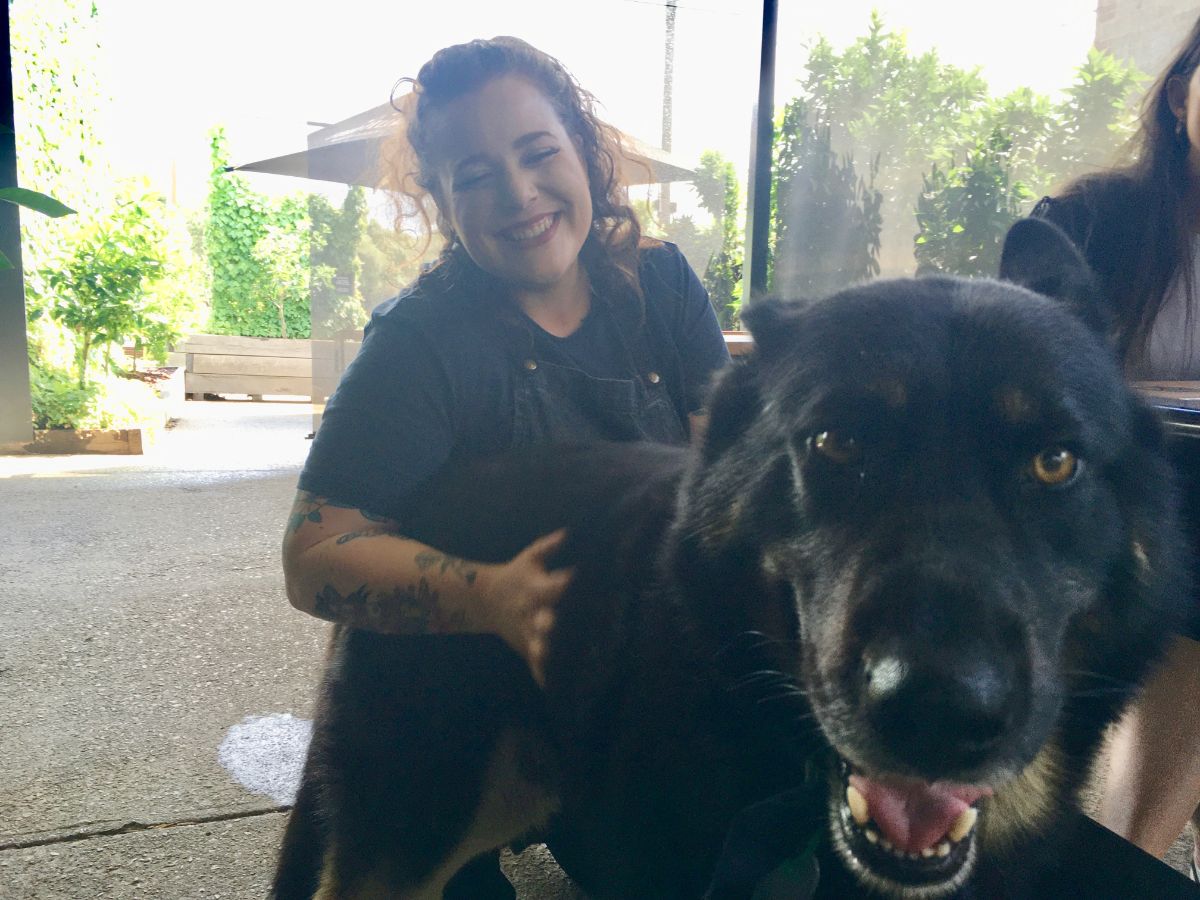 There was another dog there so I said hello – he wasn't drinking gin either, but his pawrents were (there's a pattern of behaviour here isn't there?) so we had a chat about stuff and compared notes on how our days were going.  And look it's not a competition I know, but if it were, I'd be SO winning!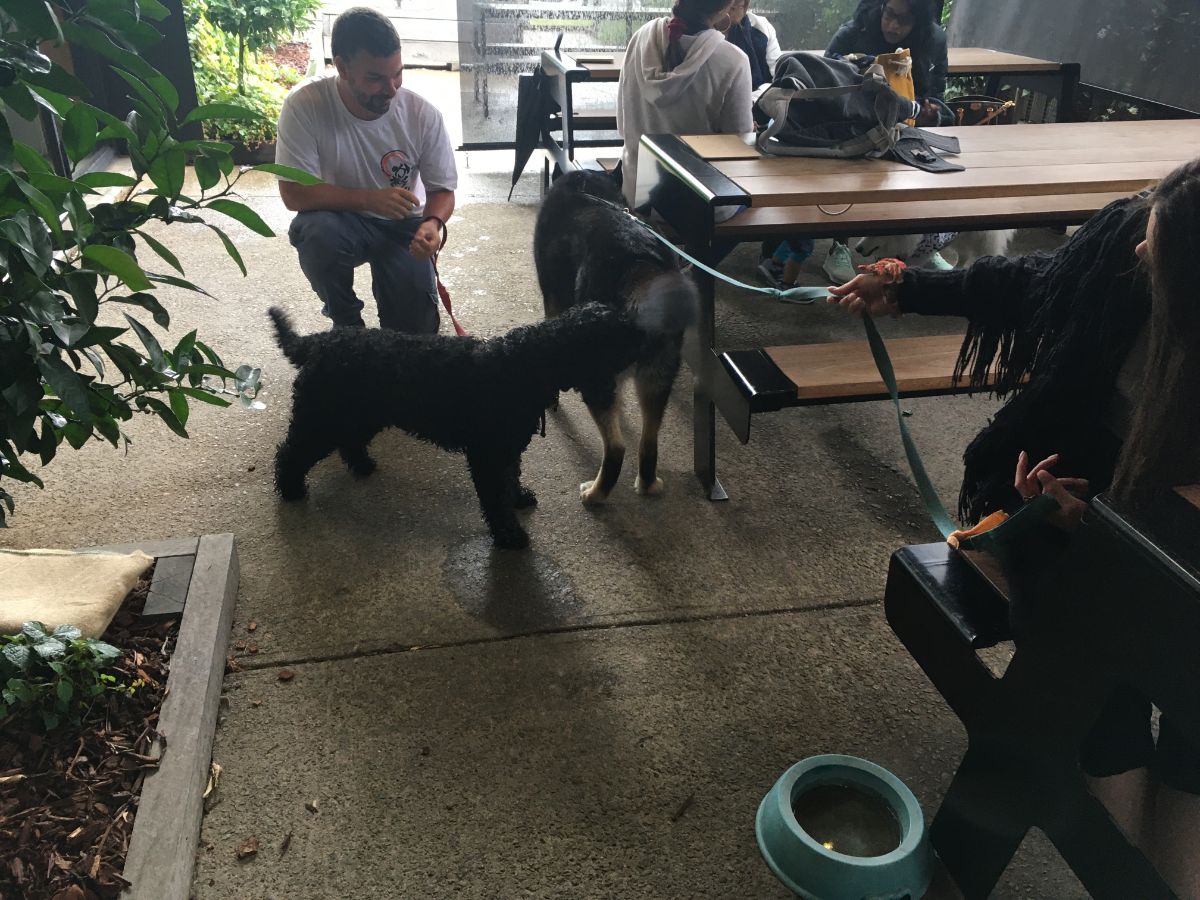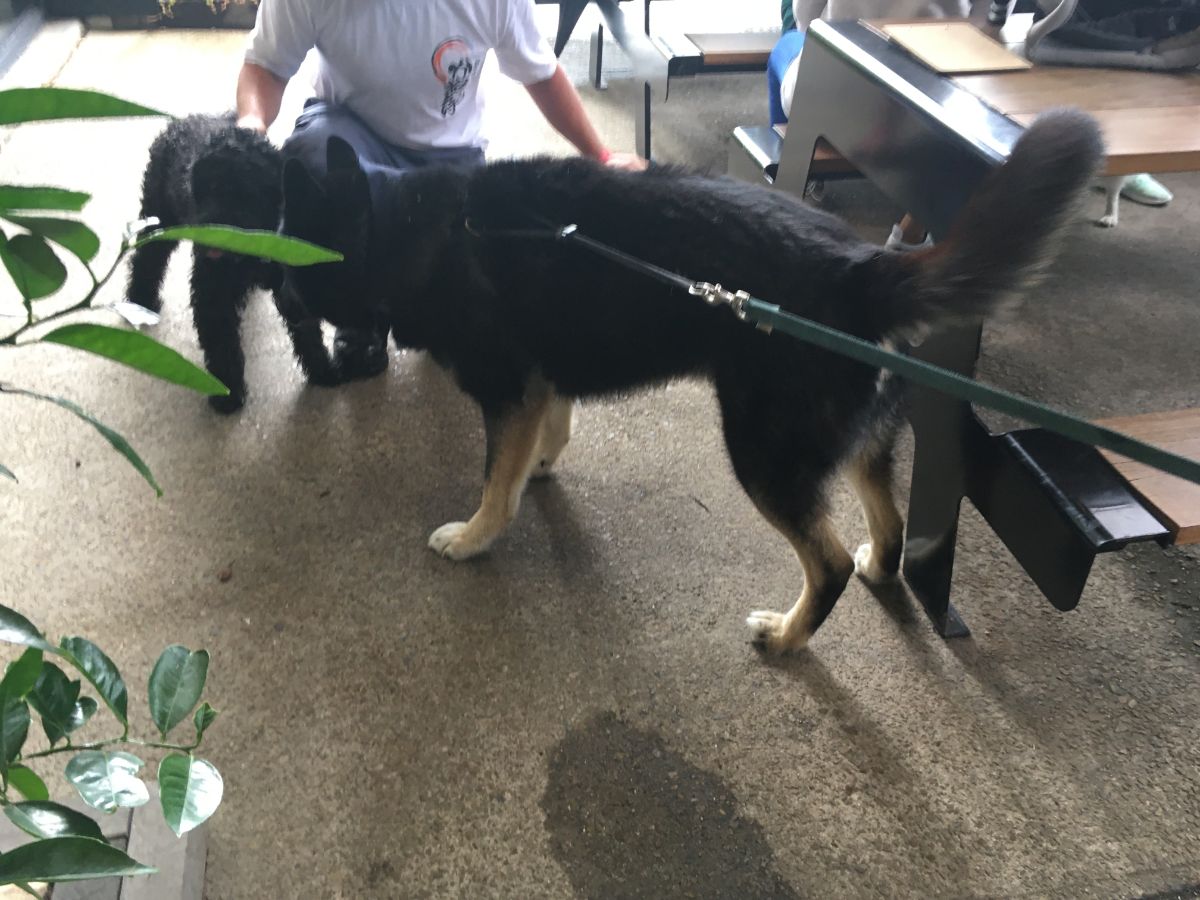 Meanwhile my helpers of course tucked into their gin tasting paddles like they were going out of fashion.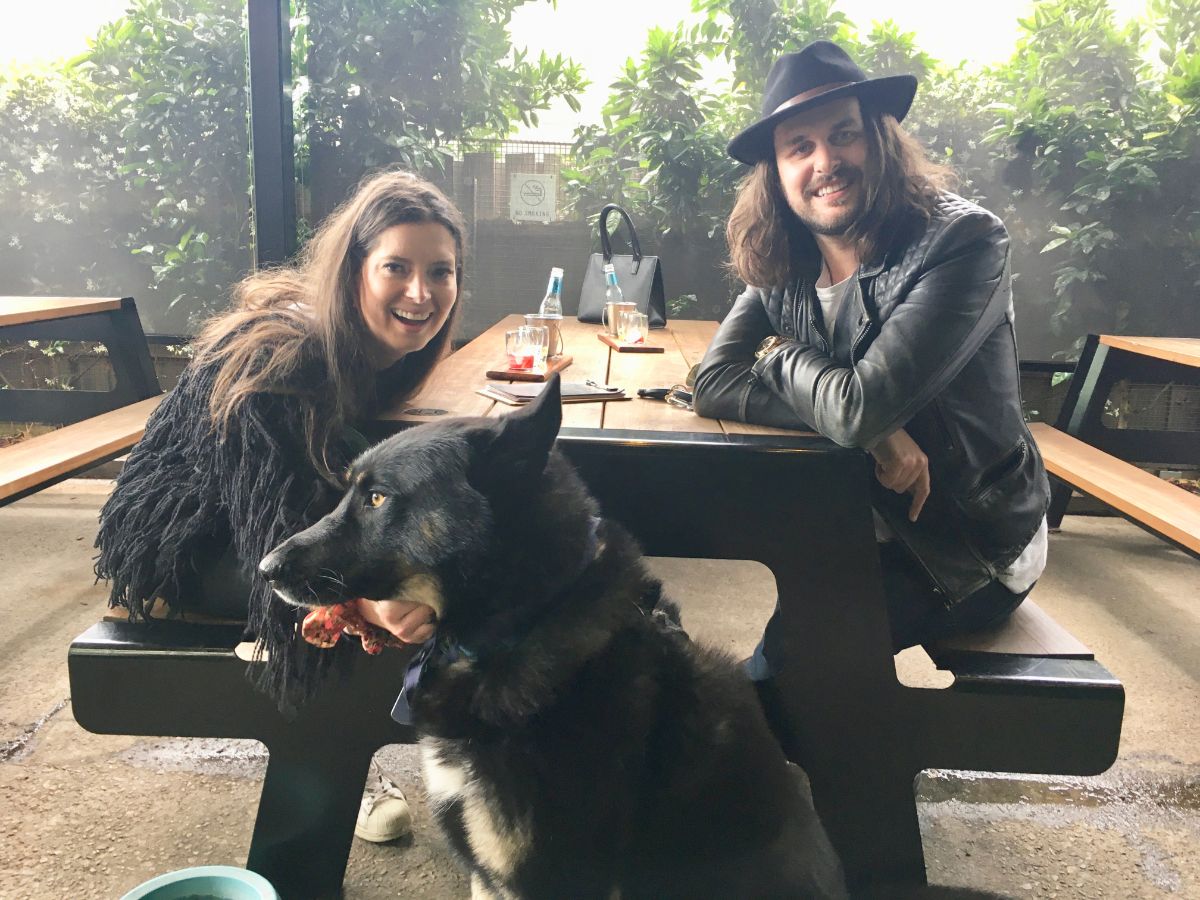 After their gins we said our good-byes, knowing full well it won't be long before we're back out here again (it's like our second home) and we piled back in the van for the journey.  Mum had even brought her pillow with her as she knows she gets a bit snoozy after daytime drinking – Dad on the other hand was quite the opposite and talked non stop with Jeff all the way home.  They're such bros, they chat about food and how to cook it and music and how to play it (both in bands) and talk nonsense about guitars so I quietly tuned out and slept soundly all the way home in my bed.
I reckon Jeff's pretty cool and I reckon you'd like the tour – I checked their reviews before we booked this tour and every single one so far has been 5 star!  But my Dad gives it 11/10.  Because he always turns it up to 11! (That, my friends, for the uninitiated of you, is a quote about amps from Spinal Tap).
Enquire today about a tour – you won't be sorry.