Marcy here.  Now some might call me a failure, as a year ago I technically 'failed' my assistance dog exam.  But did I fail?  Or did I just cunningly work out I'd rather like Nat & Ben to be my forever pawrents!!  The latter methinks.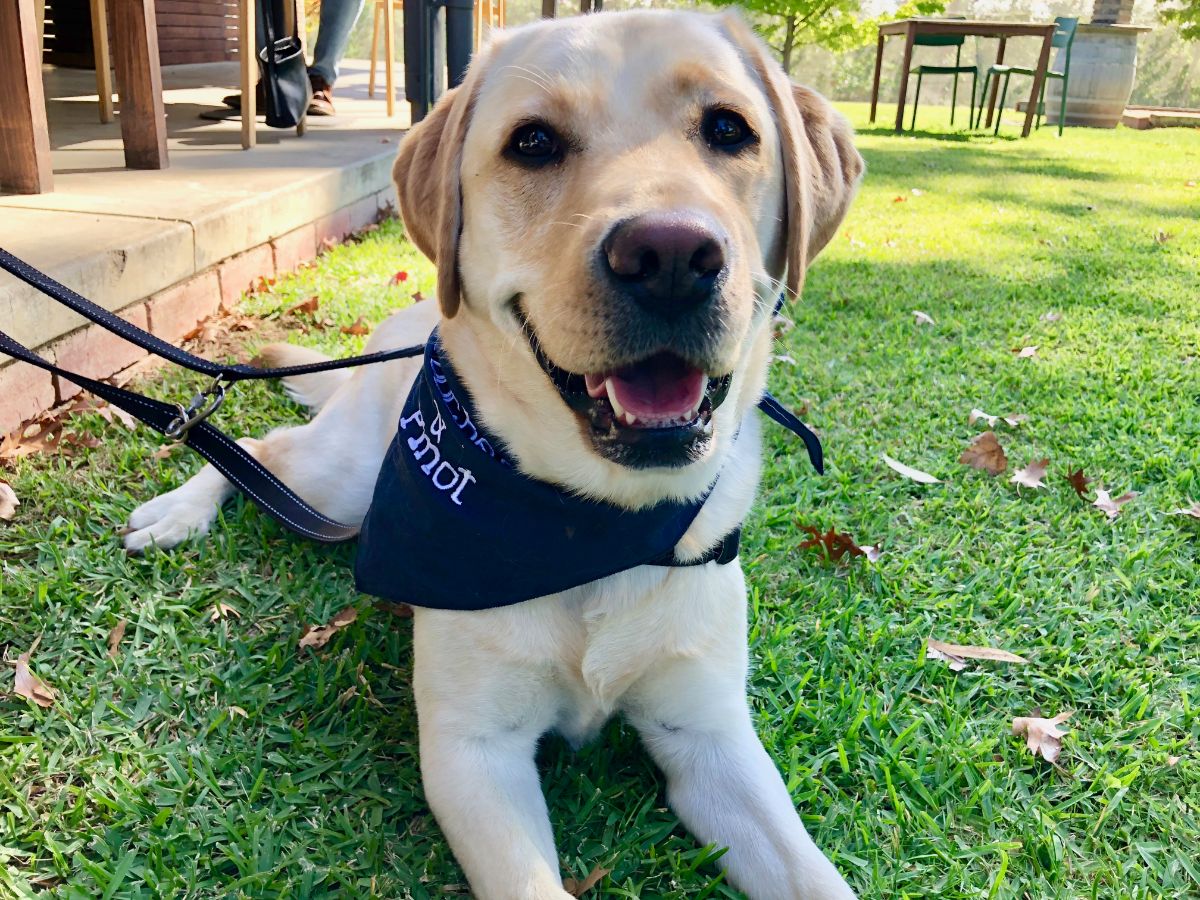 We all live happily in Leopold, near the sea.  And about a year ago my pawrents decided to make an honest person of the other and they got engaged.  We all cleared our diaries and set dates for the nuptials and then someone called Covid said that we must keep postponing everything and unbeknownst to us, my poor Aunty Helen in England who was trying to organise secret wedding presents, kept having to email Pooches & Pinot's Helen, to keep postponing the huge amounts of surprise gifts they'd been plotting.  This cheeky cute blog is one of the surprise presents from Team Helen, written by me the cutest dog on the planet (or so Jeff calls me).
So…fast forward to now, and the wedding has happened and now it's Nat's 40th (she's my Mum) and we pack up the car and head off to the Yarra Valley to live on a farm called Wiggley Bottom with goats for a few days (what a treat – coz those goats need constant staring at.  I had to wake early each morning just to start staring).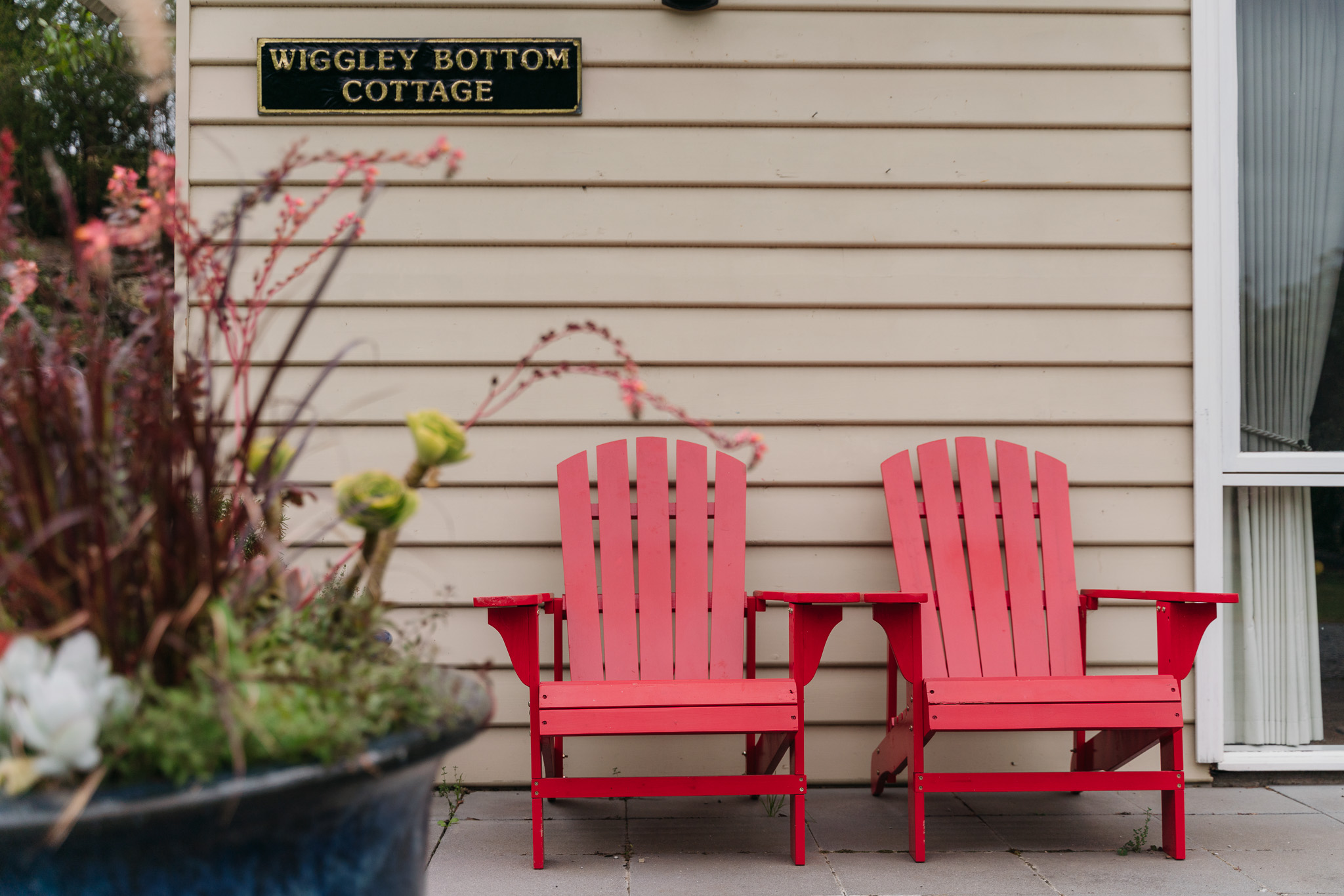 At 10 am on the sunniest of autumn days, there's a bang on our cottage door and the coolest guy on the planet (or so I call Jeff) is standing there grinning and starts unloading all manner of presents for my Birthday Mum.  Into the house he brings a cake (how did he know chocolate cake is my Dad's all time fave?) and a hamper full of delicious looking Yarra Valley products that will keep them fed for months!!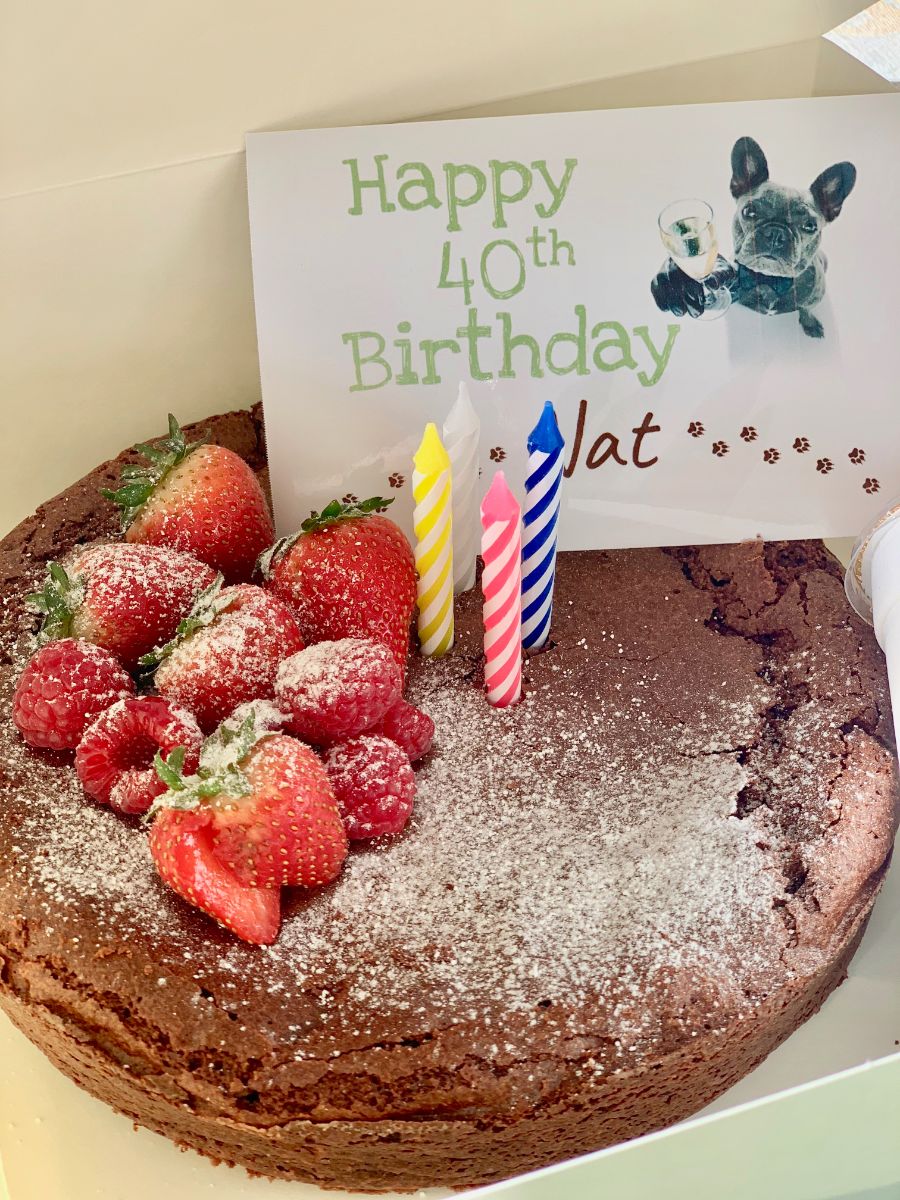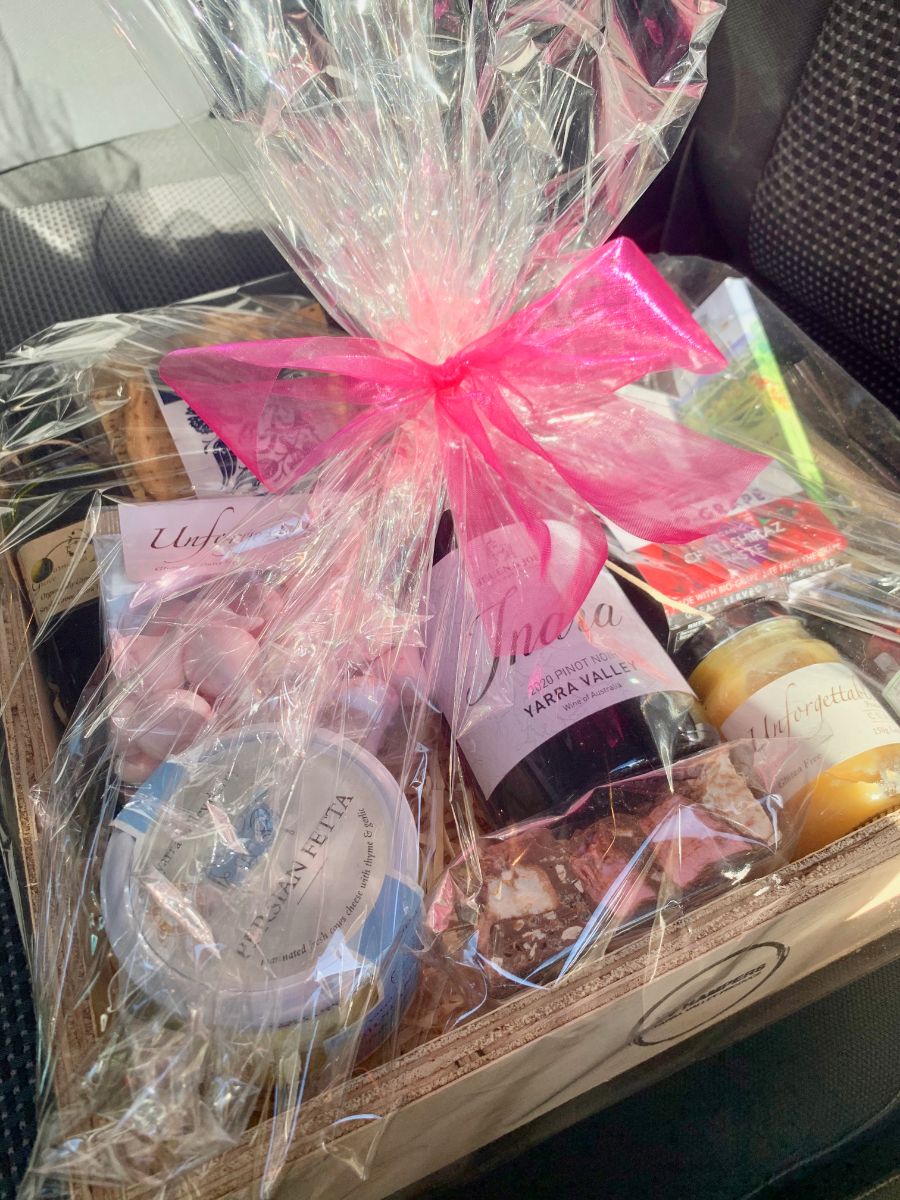 And then he puts a bottle of sparkling wine AND a bottle of Chardonnay in the fridge – incase my pawrents are thirsty after their tour (!) – and the gifts just kept coming, but… none seemed to have my name on it?  Til I got into the back of the van, and my olfactory training kicked in and I knew instantly there was a packet of Laila & Me liver treats in this vehicle for me.  All I had to do was look cute and they'd be mine.  No probs, job done!
So Jeff had a clipboard full of places to take us on our wine tour and while I lay regally in my comfy calming dog bed,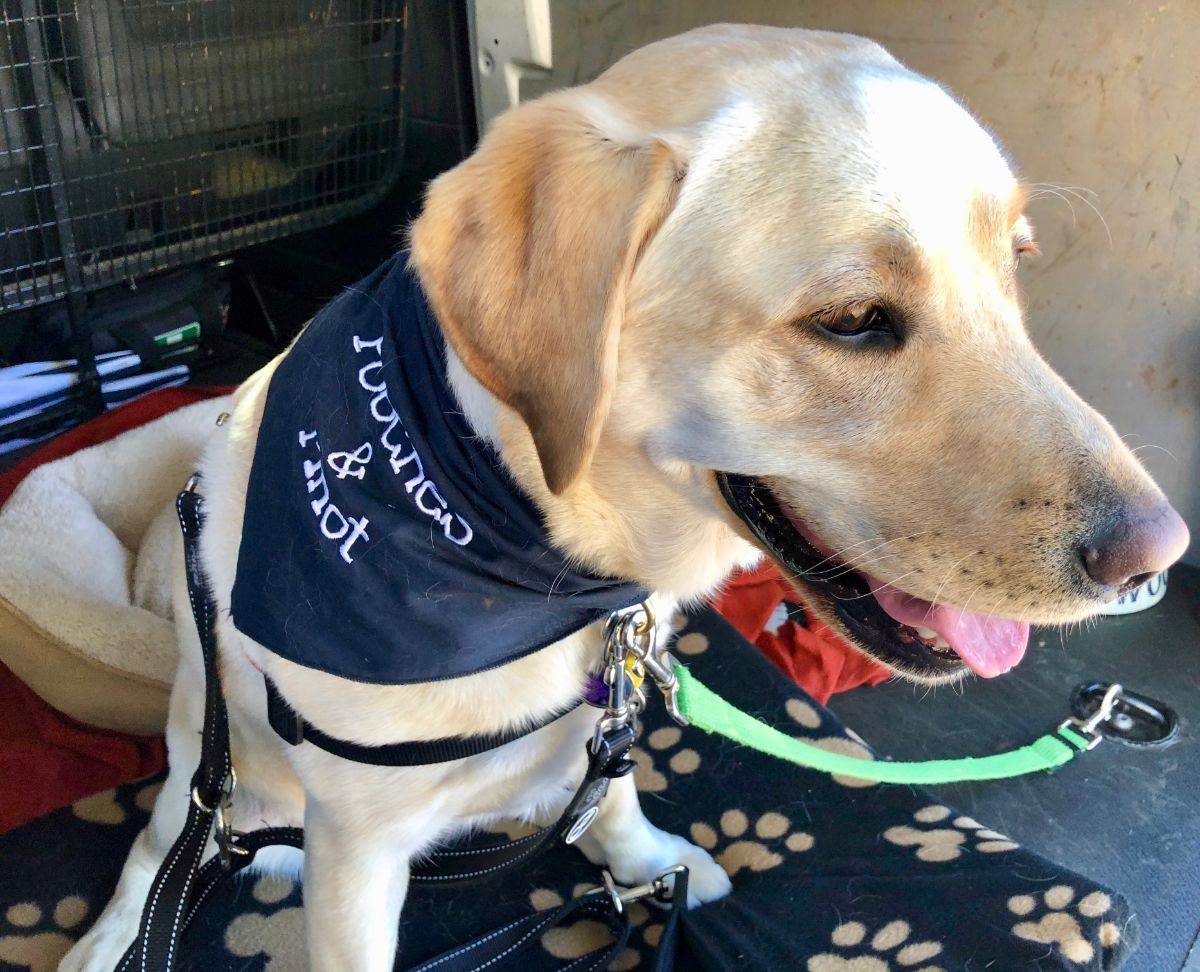 he drove us and chatted to my folks on our way to Yering Farm.  And thank god we got there when we did, because once again my training kicked in  – this time there were goats on the loose.  Turns out they call them sheep in these parts, and they were in amongst the rows of vines.  I told Jeff, he told Meghan (cellar door manager), she rang Alan (winemaker owner).  Problem solved and we were barely through the door.  Surely there's a treat in that for me?  I'd already detected with my superior nose, that Jeff's (my new best friend's) pockets were bulging with treat contraband.  I stuck closely to those pockets all day long as you can imagine.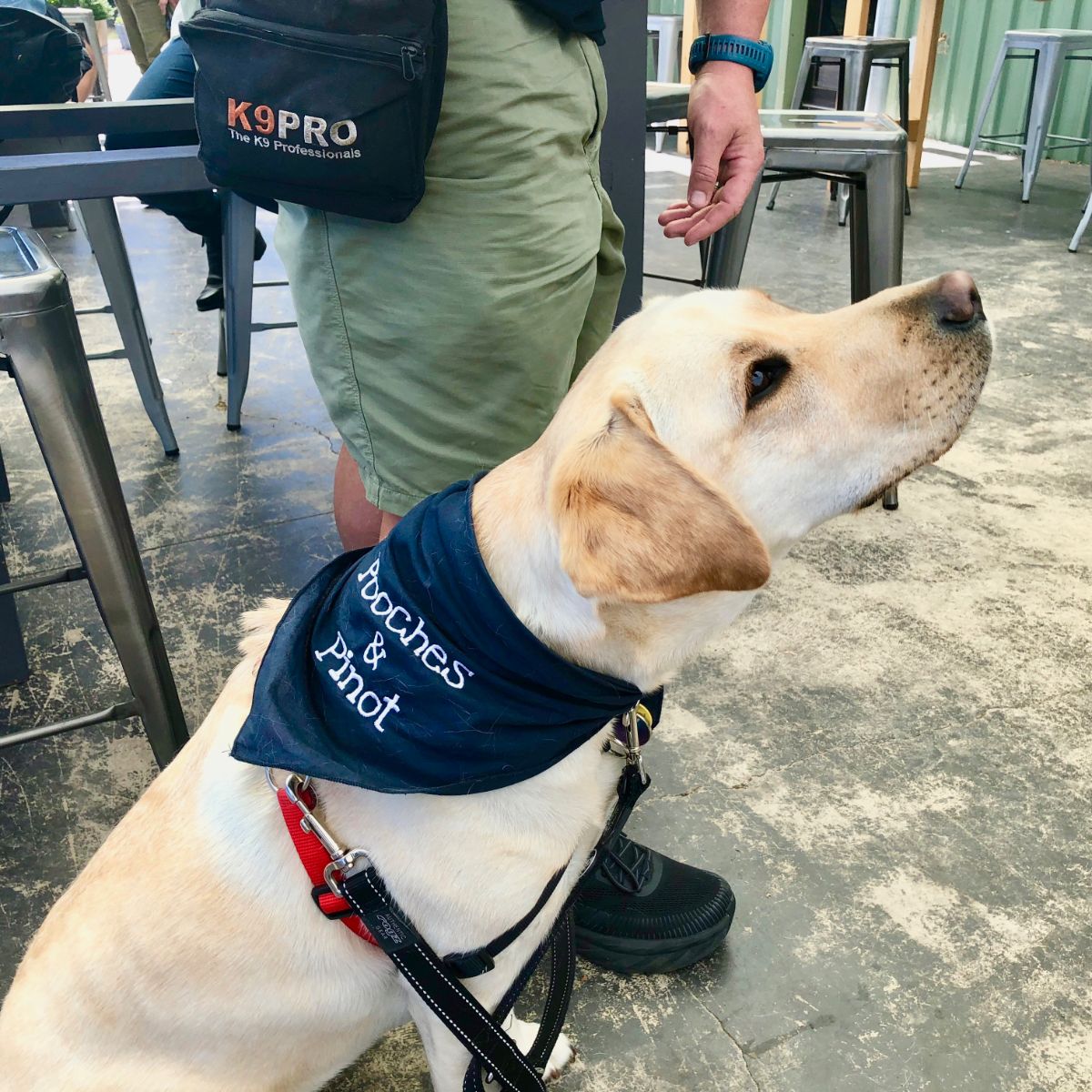 Meghan poured all sorts of colourful wines for my folks to try and they liked them very much and bought some 'for later'.  I had a bowl of water which tasted delicious, I too highly recommend their cool-climate water to any dogs reading this.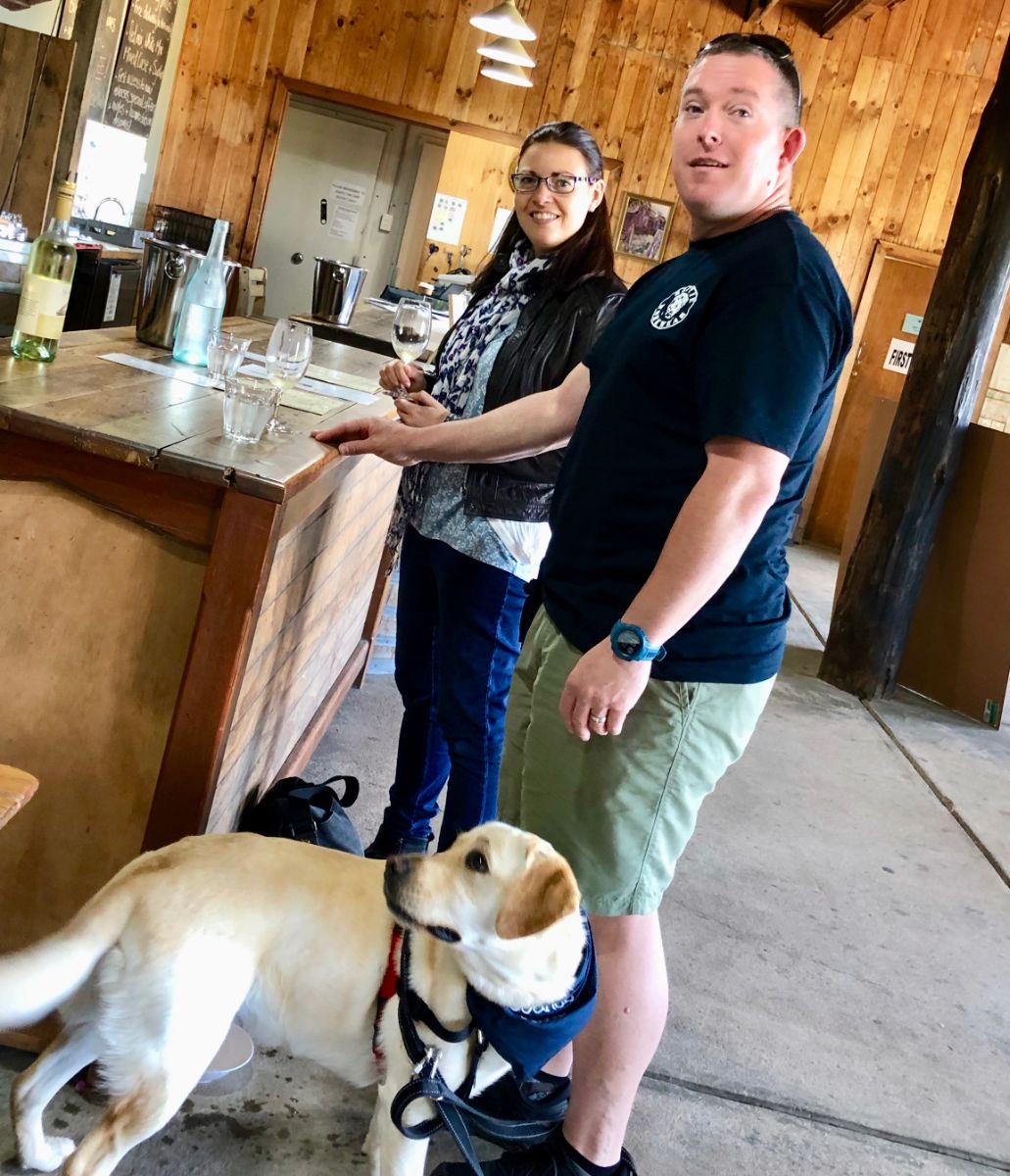 We jumped back in the van and seriously, less than five minutes later, I was getting into a really good dream where I was chasing seagull shadows on a fabulous long beach and I was just about to catch one, when the door opens and we're arriving at Helen & Joey's, our next cellar door!  I was immediately on guard because looking around I saw the biggest white goats imaginable and a rare breed at that, with orange cones on their foreheads.  I stared this one down so we could have our photograph taken with it (it was aware I was the boss of goats).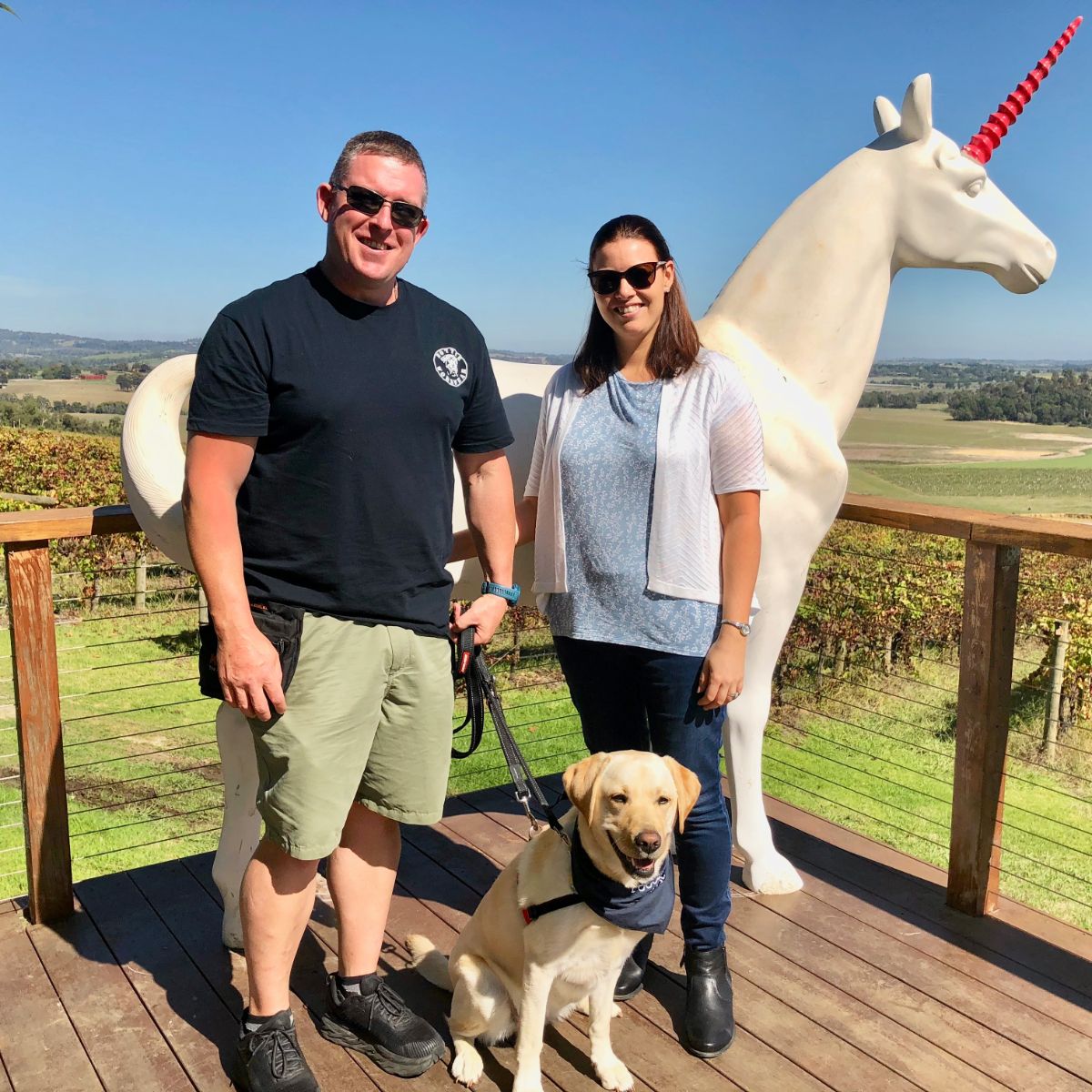 A mad professor called Stephen came over to talk about the wines he was pouring for us and he was fascinating (tho to be honest I hadn't really a clue what he was on about – but I agree with him that women should be running the planet and I'm sure if you trace my name back far enough there would have been a goddess Marcy of something or other).  Surely?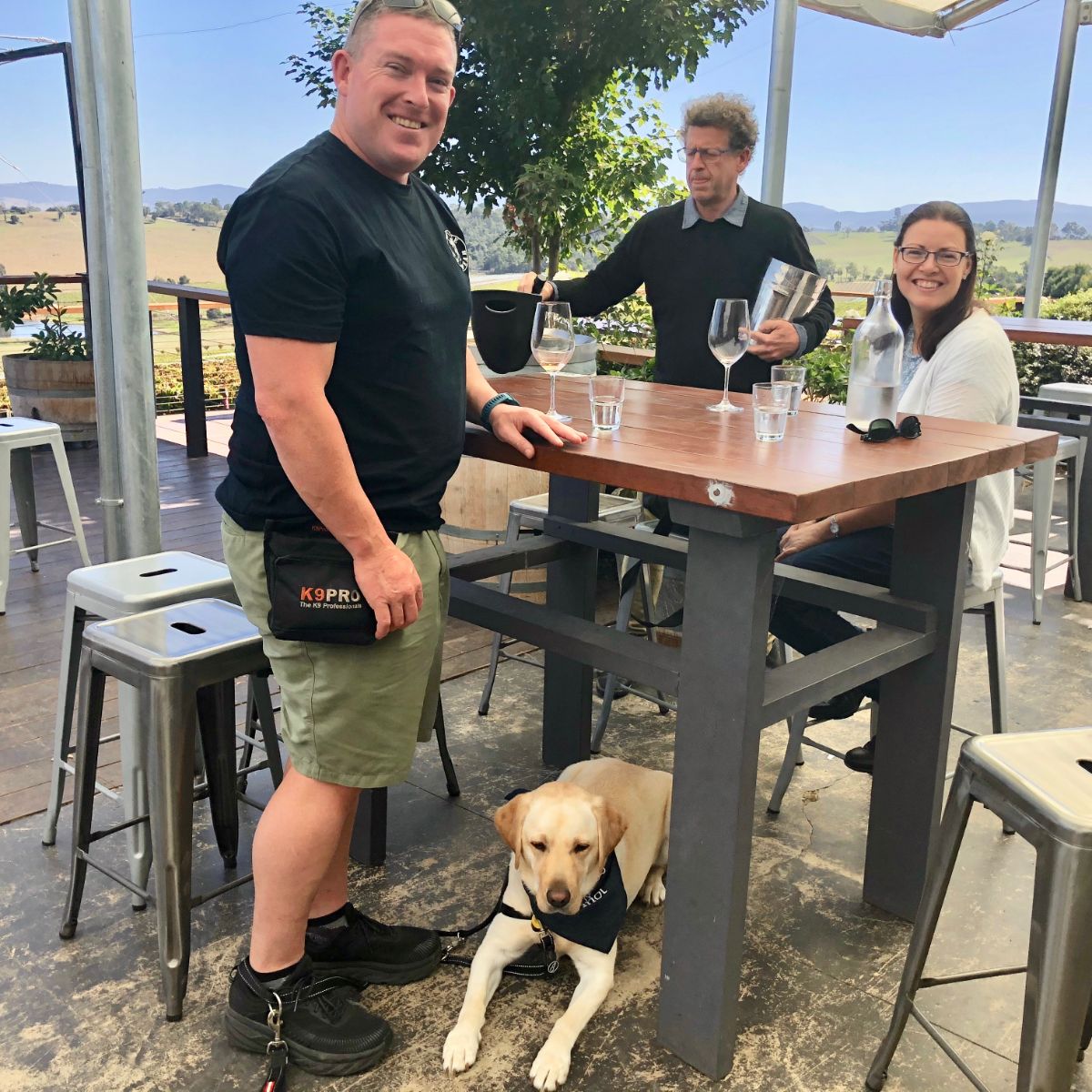 The wine went down a treat, and the sun was shining and the view was spectacular and I posed for some photos in front of the vines, just really so I could check there were no more loose goats that needed reporting.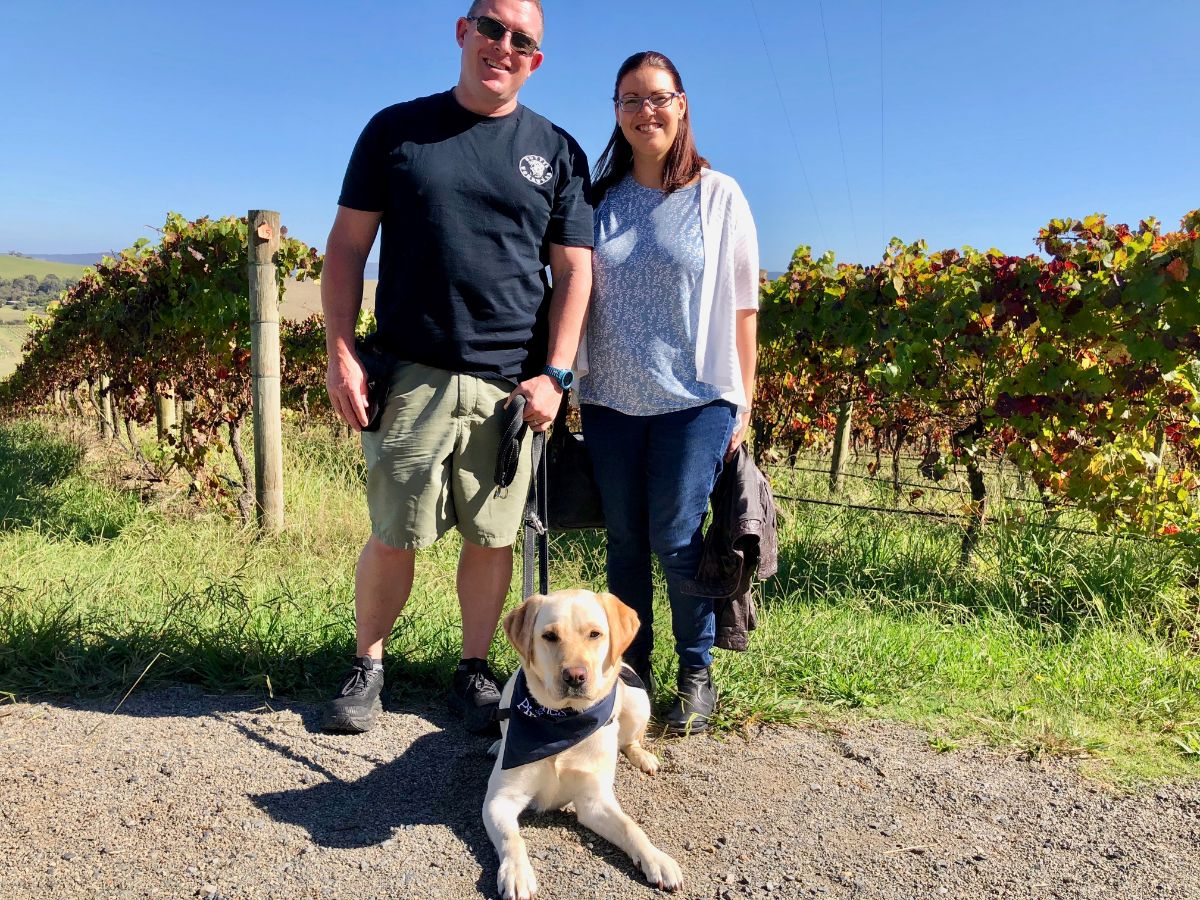 Jeff thought it might be time for lunch so drove us into Healesville to his favourite pup-friendly cafe My Little Kitchen where we were made a big fuss of, especially by owner/chef Ben (good name) and we were told we could have whatever we wanted on the menu.  If only I could read, I could have ordered up the brisket burger big time.  My Dad had the buttermilk chicken burger and my Mum had the zucchini fritters with bacon (mmmm, bacon) and they were very happy indeed.  After some fabulous pick me up coffees (Dad had 2 cold drip brews) we were raring to go again and Jeff came and took us on a lovely walk by a river.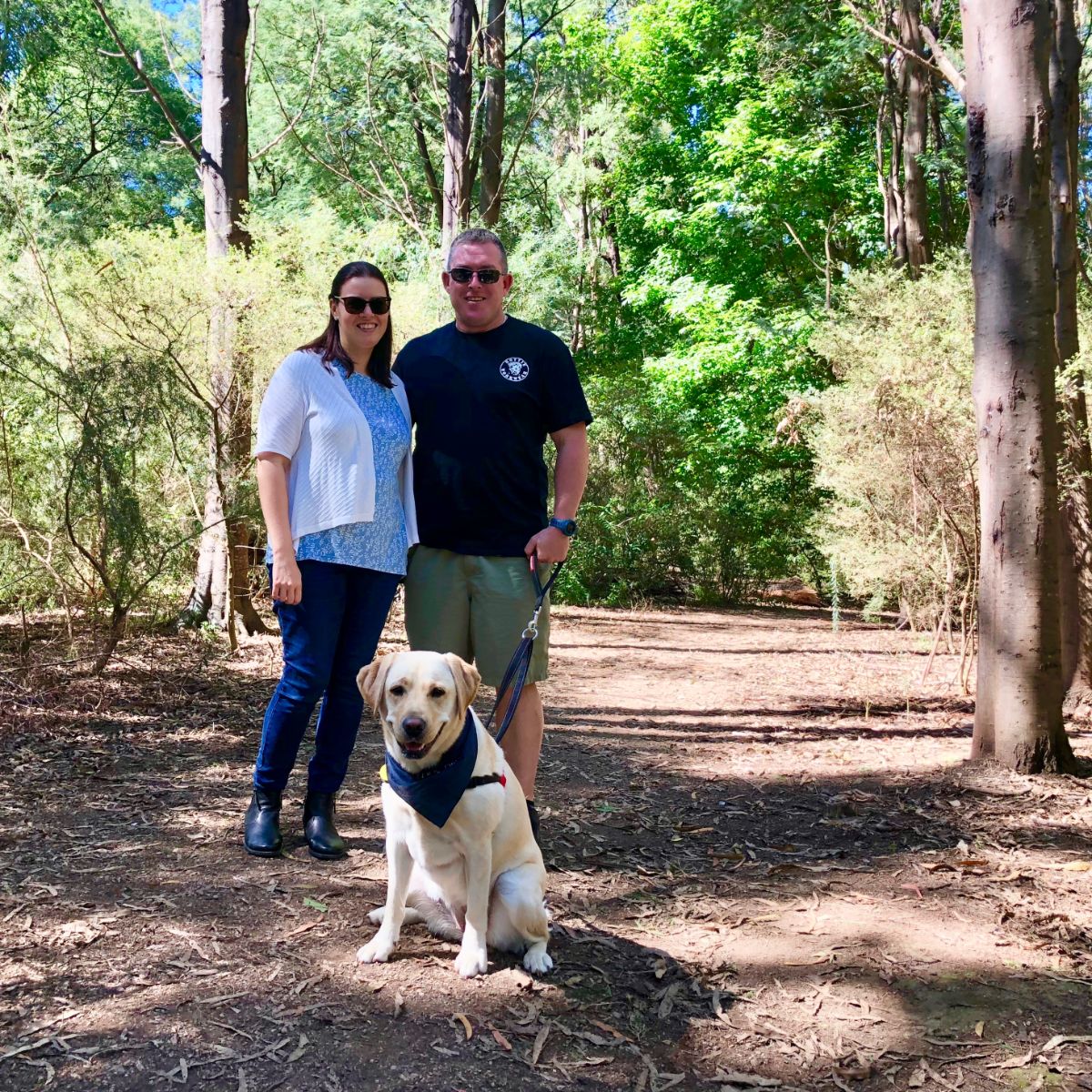 I met some of the locals at the park and we wagged and sniffed and discussed the politics of the day and had a great old time. I loved everything about the park Jeff took us to, it had sculptures, totems, a community garden full of veg, and some weird and wonderful dream catcher witchy woo woo hocus pocus sacrificial stuff (which made Ben and Jeff slightly uncomfortable) – but what I did notice was a distinct lack of goats.  Just saying – if anyone wants to improve the park – a small herd would be rather terrific.
Punt Road was our next cellar door so we set off back down the highway to the prettiest of places – the nets were just coming off the apple orchards and the pink lady apples were blushing beautifully.  So much so that Uncle Jeff stole one (don't tell anyone) for me for later, because he heard I have a bit of a penchant for such things.  We went inside and sat my parents down in the alfresco area overlooking the garden for their wine tasting, and Jeff and I sat on the lawn together, having a cuddle soaking up some rays – the perfect way to hang out in the Yarra Valley.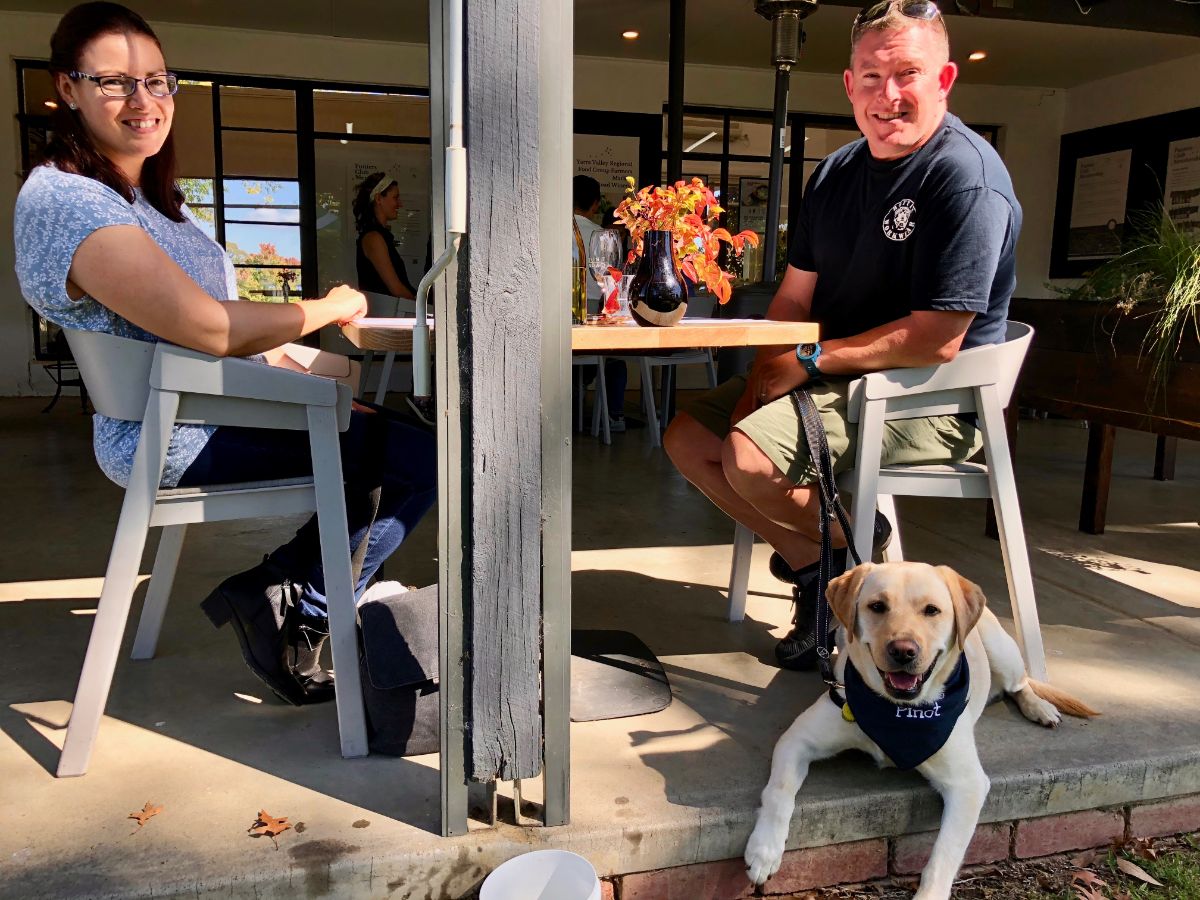 By now our palettes were in need of a game-changer and Jeff had cleverly booked us in at Four Pillars for just that; a gin tasting paddle, including their new release Spice Trade Gin.  I lay happily under the table while my pawrents tasted 4 different gins and a table of twenty-something yr olds made eyes at me from nearby.  But they didn't have treats or goats, so I stayed with Jeff.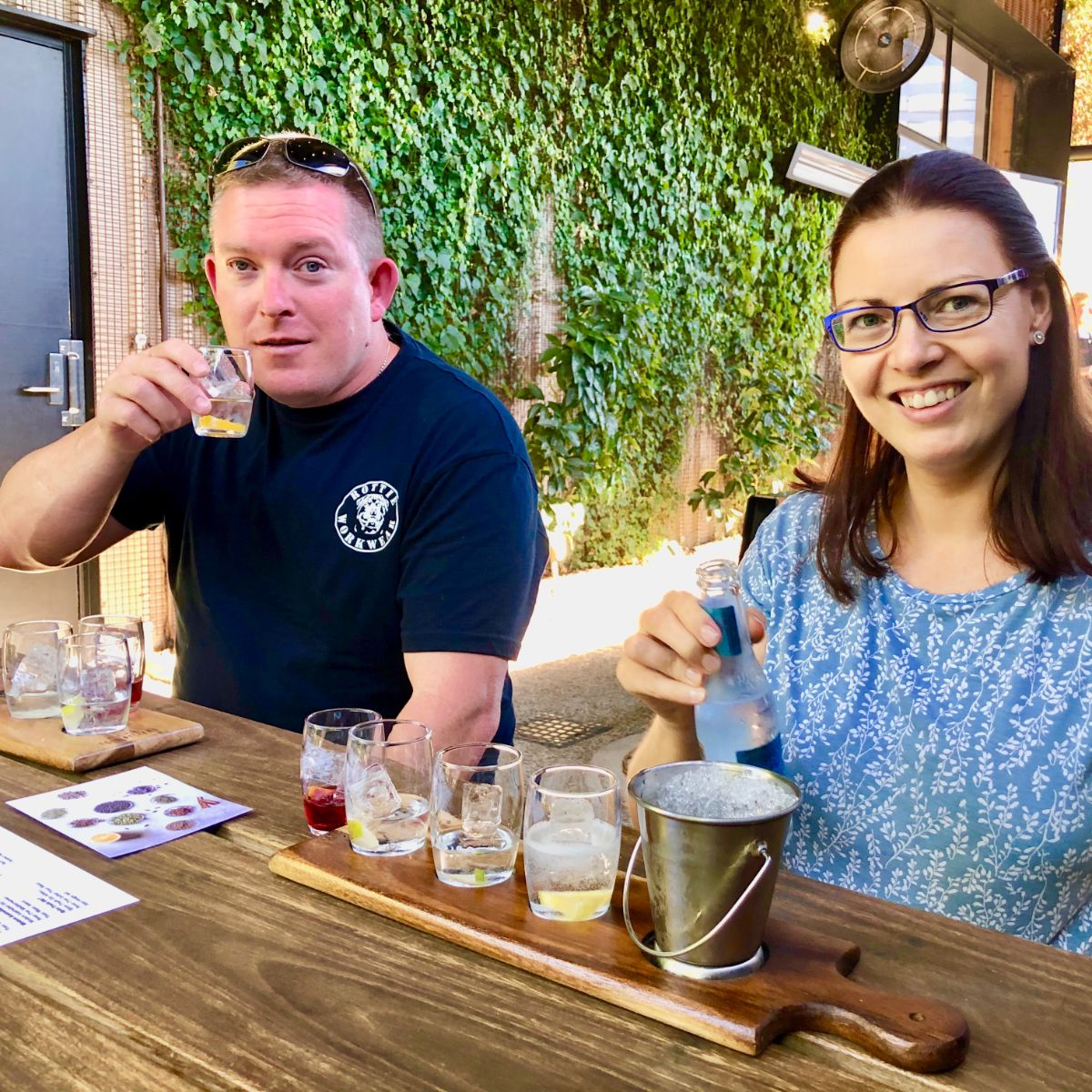 And when it was time to go to our next stop, get this, we just walked over the road, and we were there – at the funkiest craziest coolest winery of the lot – Payten & Jones.  A delightful lady called Megs came and sat us in the VIP room because she took one look at me and realised she was in the presence of greatness.  She did what they call a side-by-side tasting with my folks, where she poured two of the same varietals (just grapes from different blocks, but treated the exact same way) so the fruit does the talking.  (see, I was listening – not just a pretty face). We even got to try their Vermut which Ma & Pa loved so much they bought a bottle!  To keep the bottle of Chardy they bought company of course!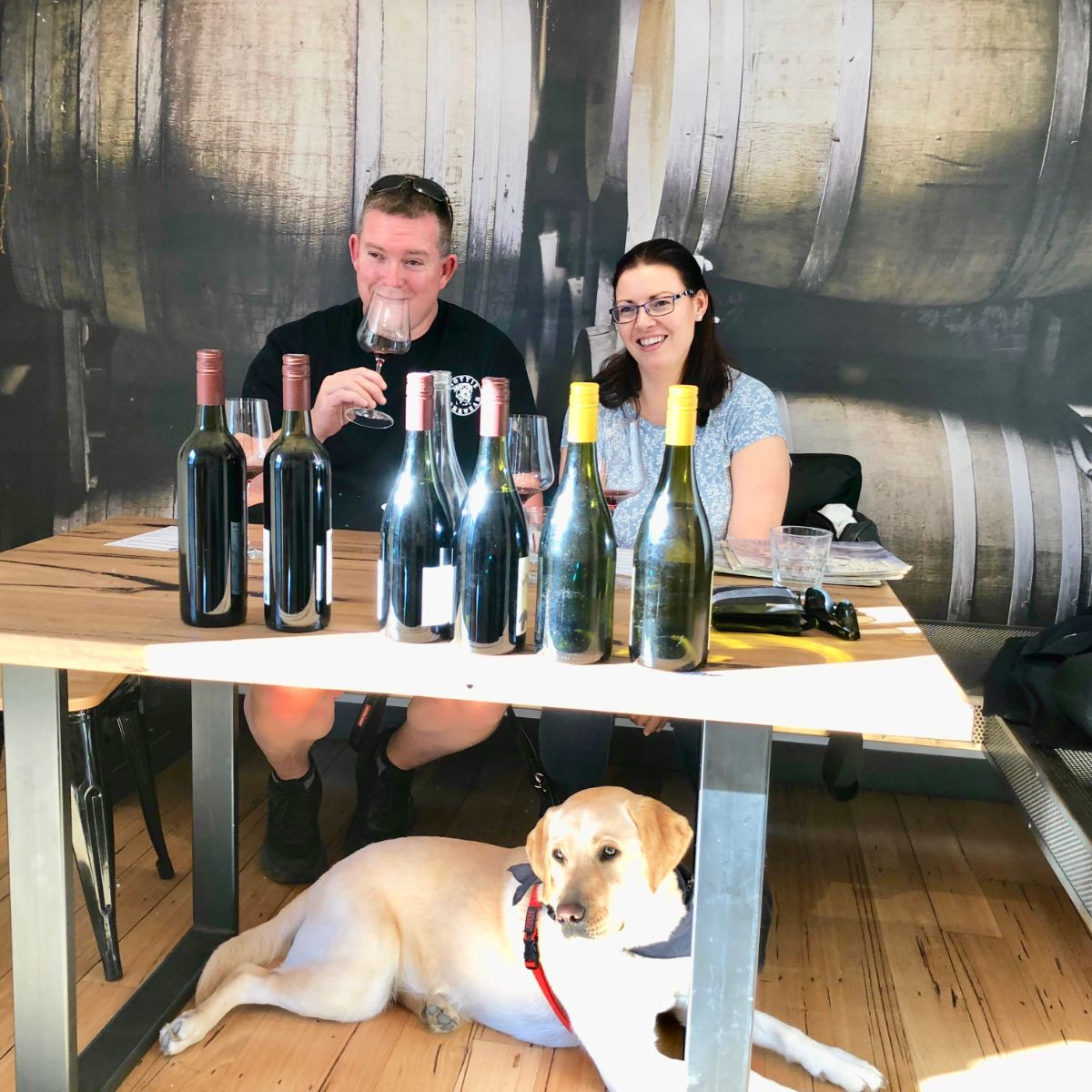 After our fond farewells at P&J, we drove up the road to a great deli to get some bits n bobs for my folks' supper and Jeff and I hung out in the van like besties.  He drove us home back up to our cottage at Wiggley Bottom Farm where I could check on my goats and I was relieved to see they were all still there. Staring right back at me!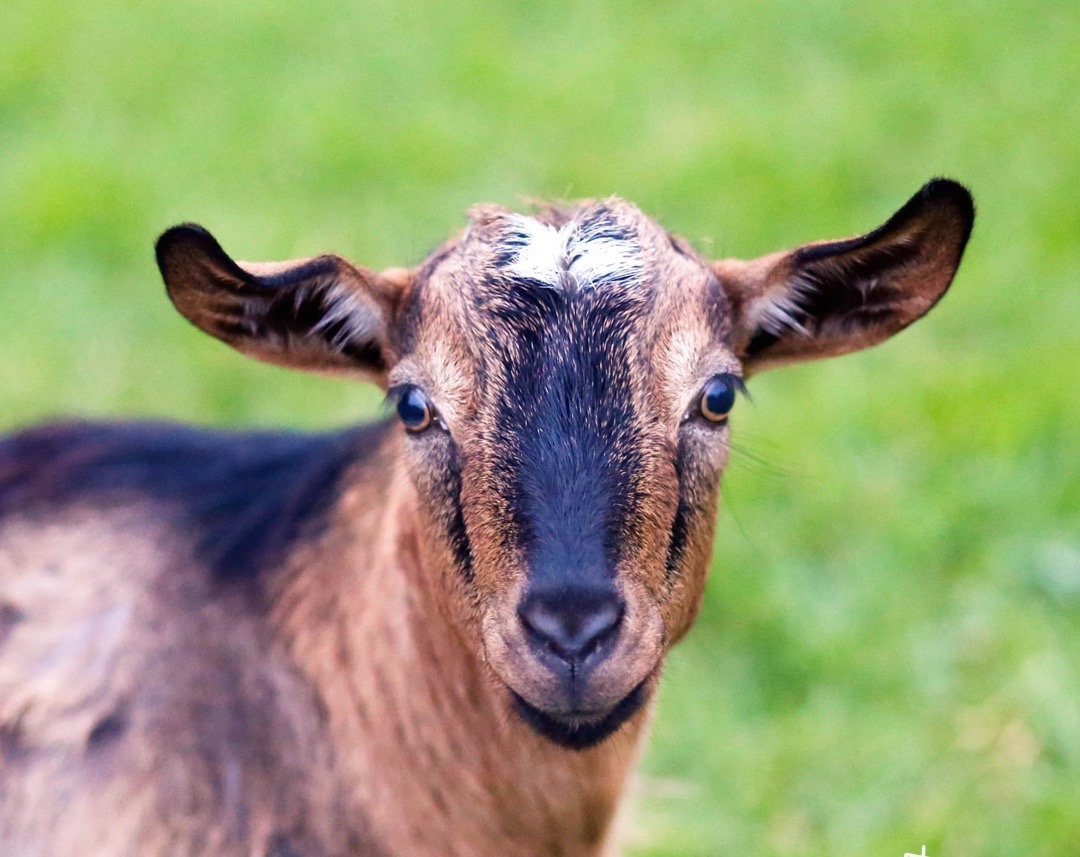 And while the chatter was all about unloading wine purchases and going inside to eat cake and drink sparkly wine, I knew I'd be right there at the window, taking my staring duties very seriously.  Until I nod off, to a sleep full of seagull shadow dreams, interspersed with wine tastings, having my ears stroked, dealing with escaping goats and keeping a watchful eye on Jeff's pockets full of those liver treats.  Dog bliss…..zzzzzzzzzzzz.