Hi, I'm Remi and I had a crazy time with Uncle Jeff on my Pooches & Pinot Tour.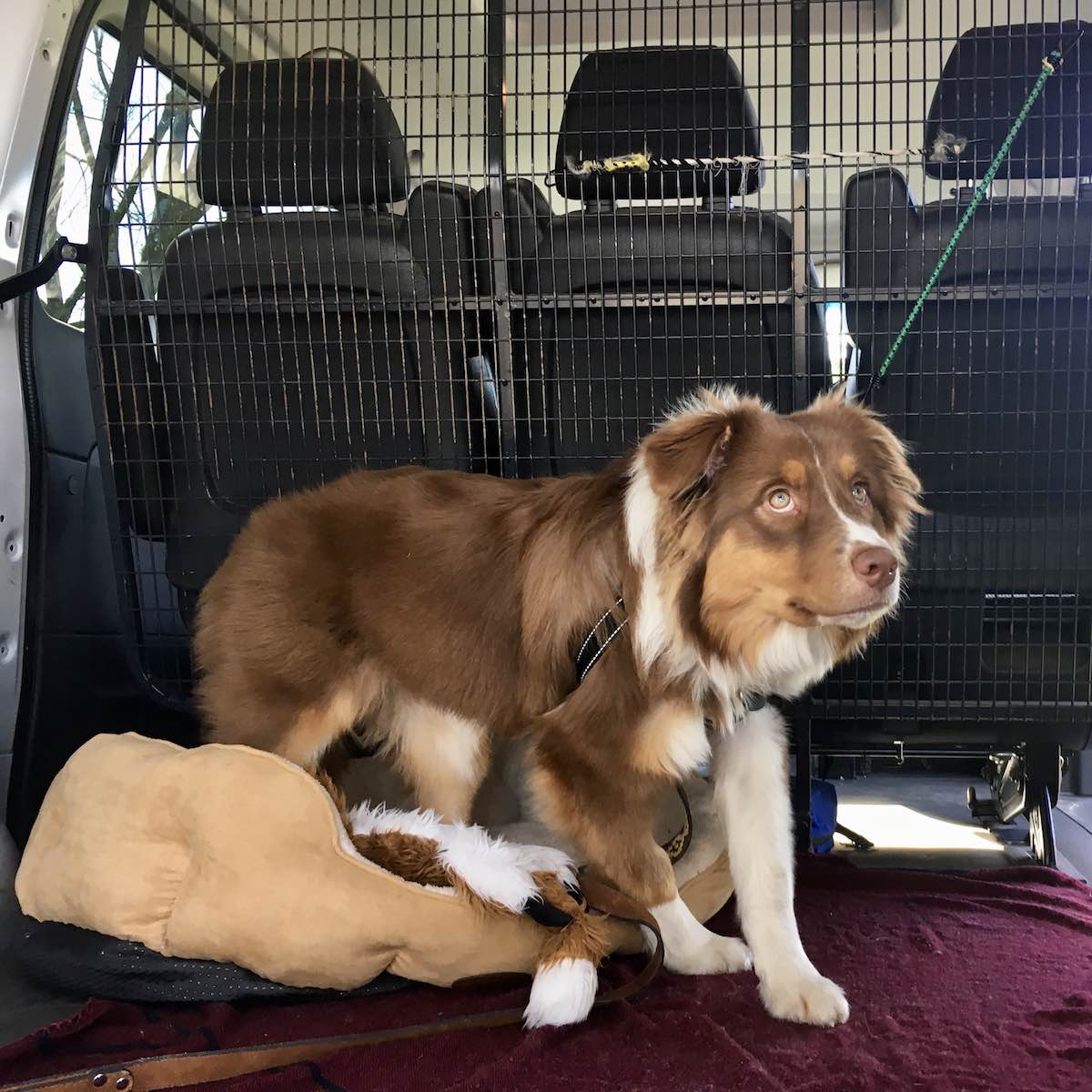 I travelled in the back of the van in a bed he gave me and I took my Foxy Teddy incase I got scared.
Then we went to Yering Farm cellar door which smelt GREAT and I waited patiently to be introduced to Megan and then I requested a Chardy and then a big group of lovely people arrived and all wanted to make a fuss of me and rub my tummy.  I totes upstaged Megan – sorry bout that!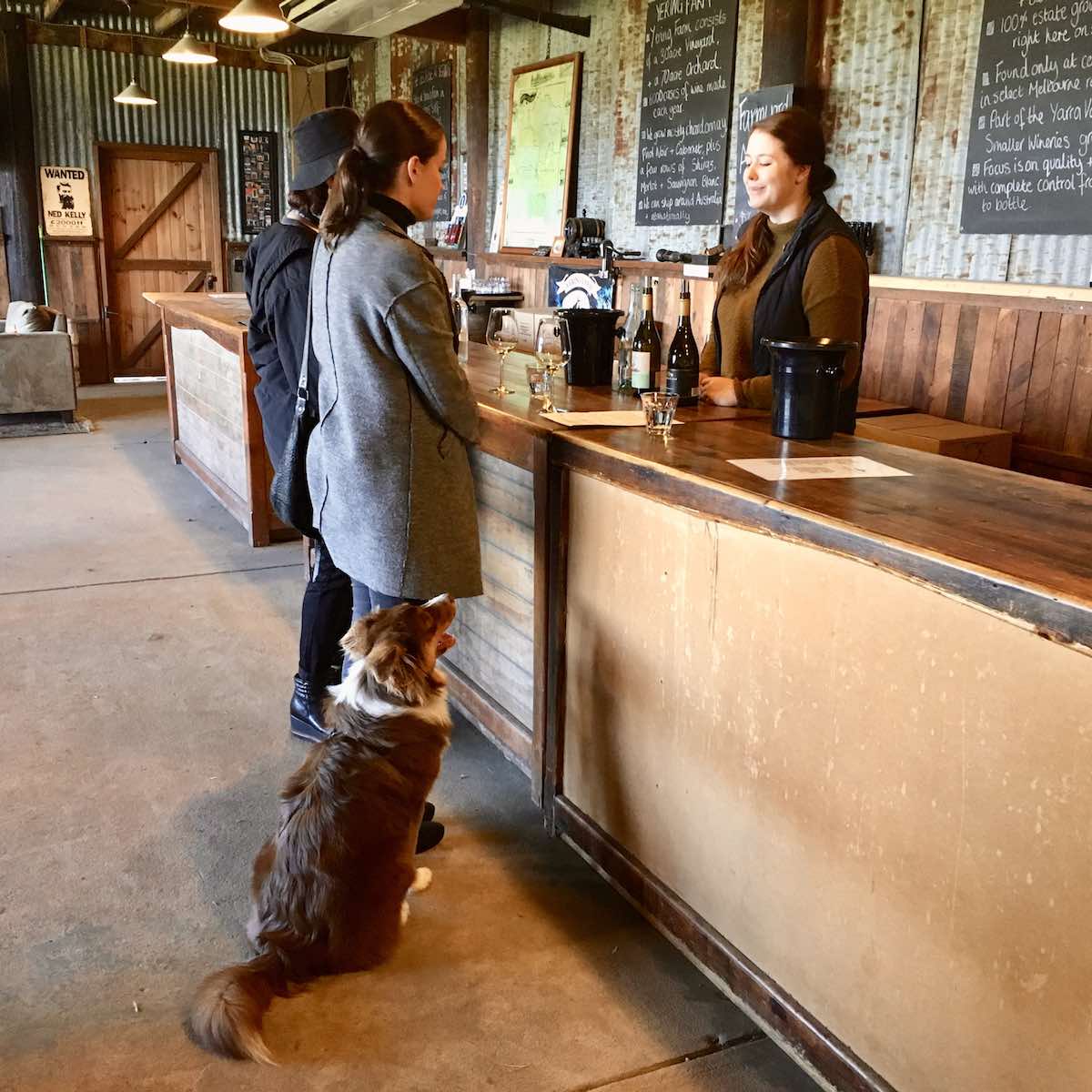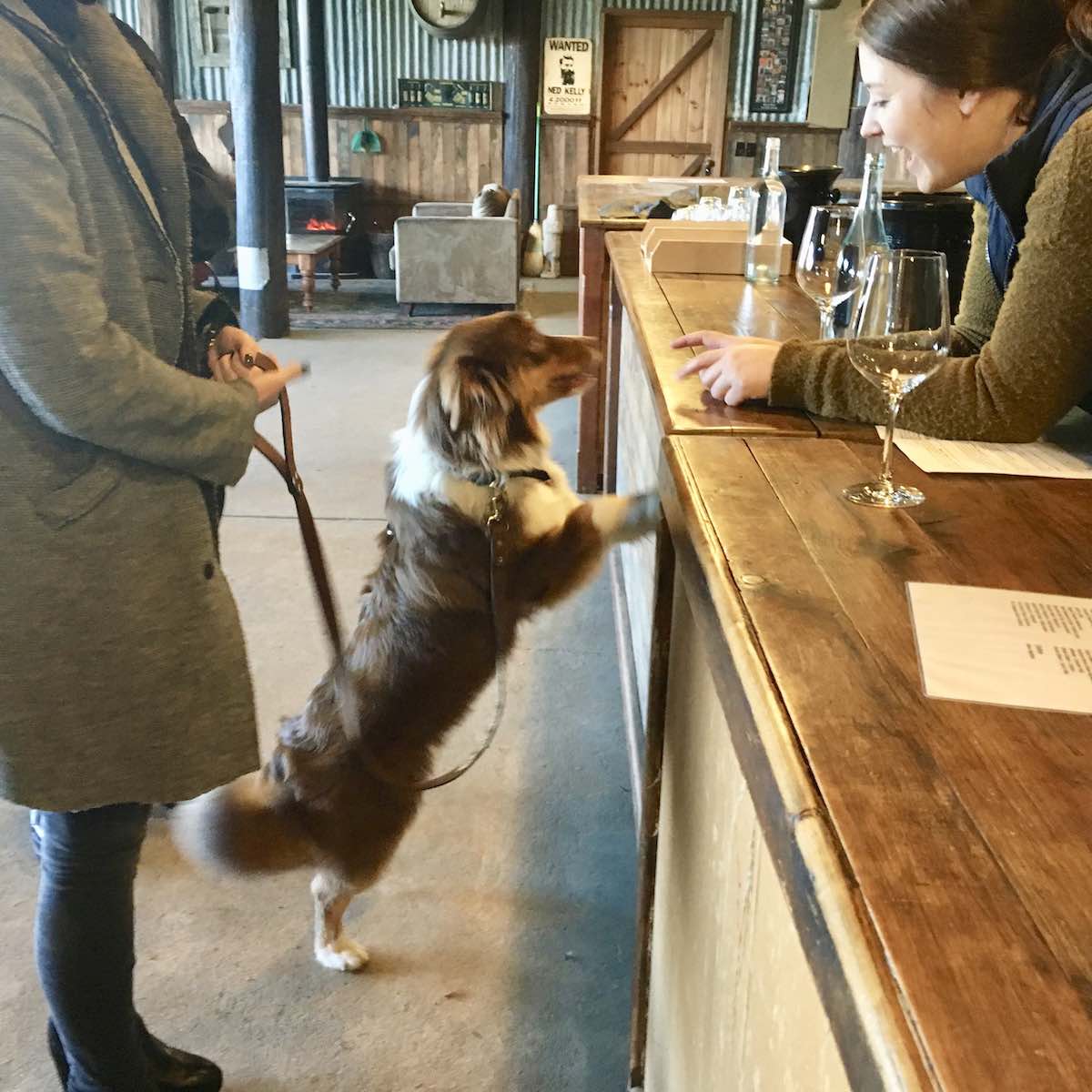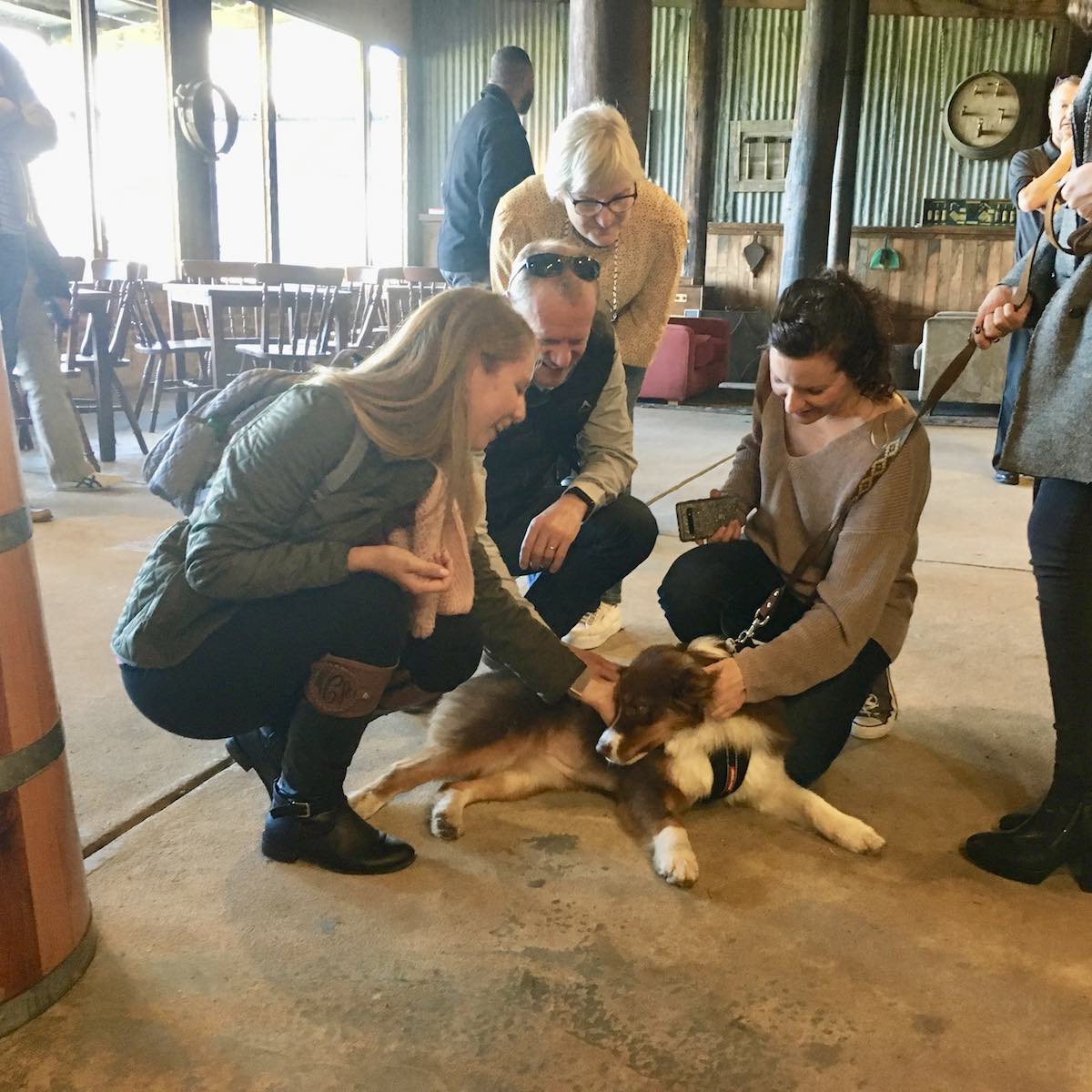 Then we went to Helen & Joeys which was great fun – I met a unicorn there (honest, I did, you ask my Mum – it's the big white horsey thing in the photos) and we did our tasting outside on the deck with a nice man called Jake in the sunshine and Jeff tried REALLY hard to get a picture of all three of us looking at him, but we tricked him each time!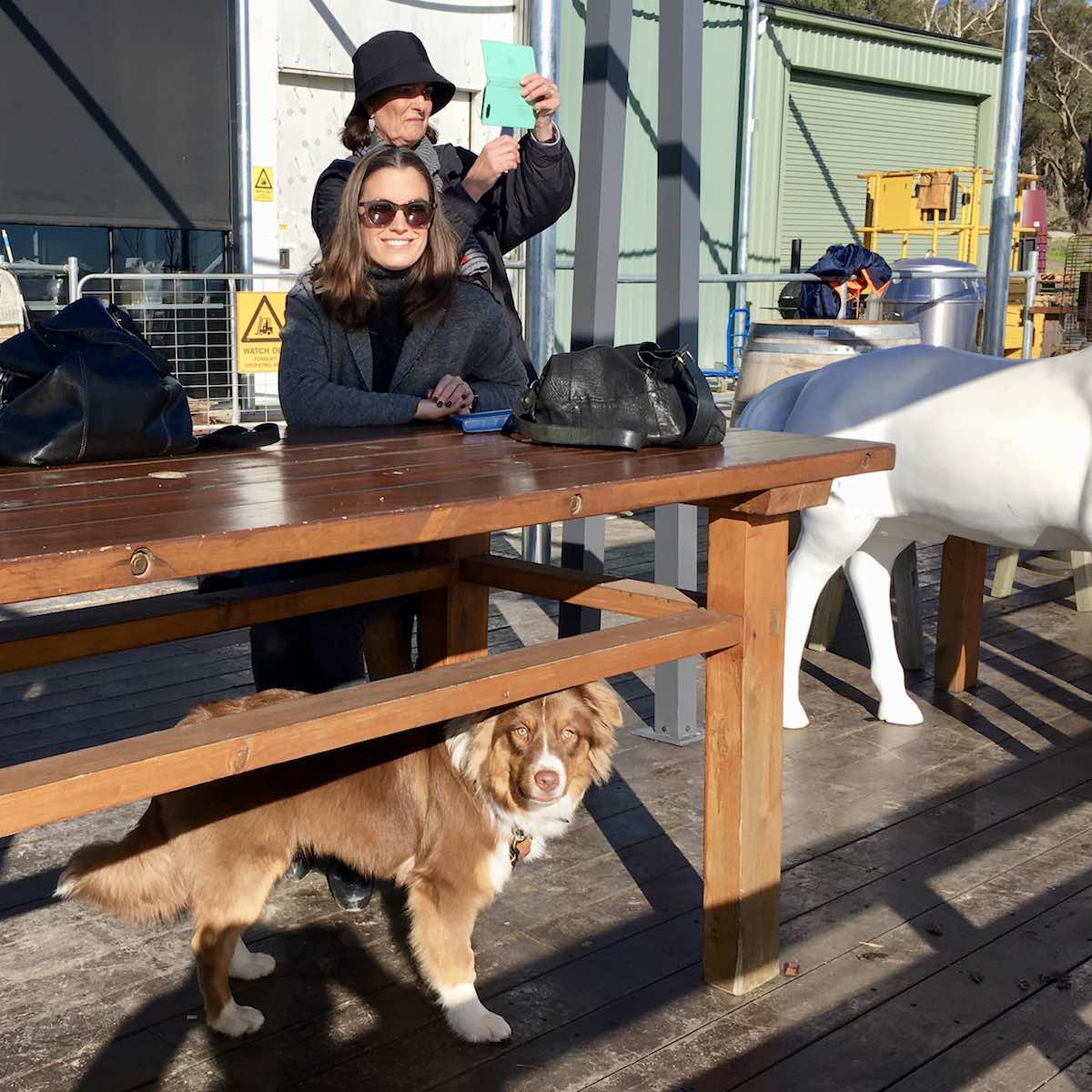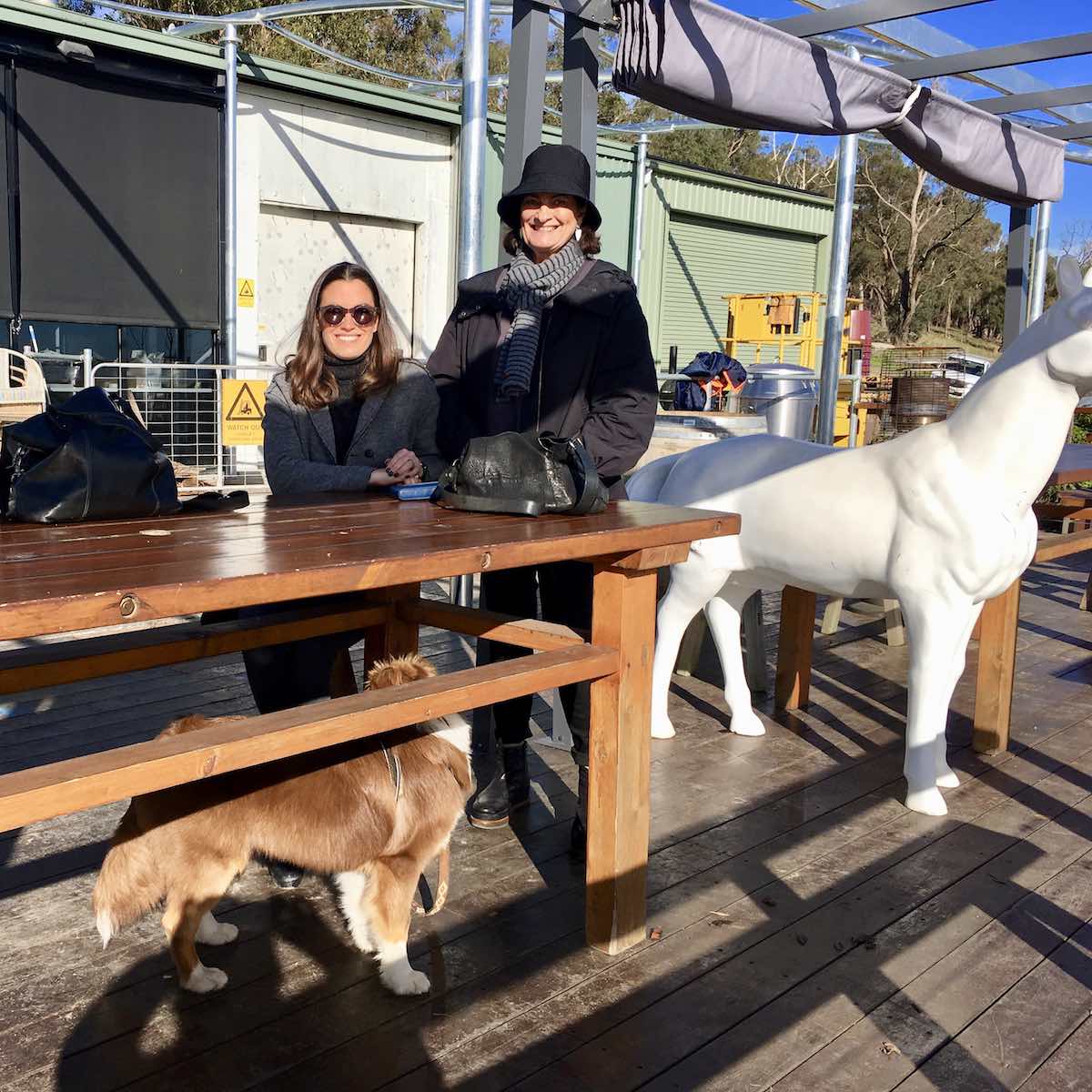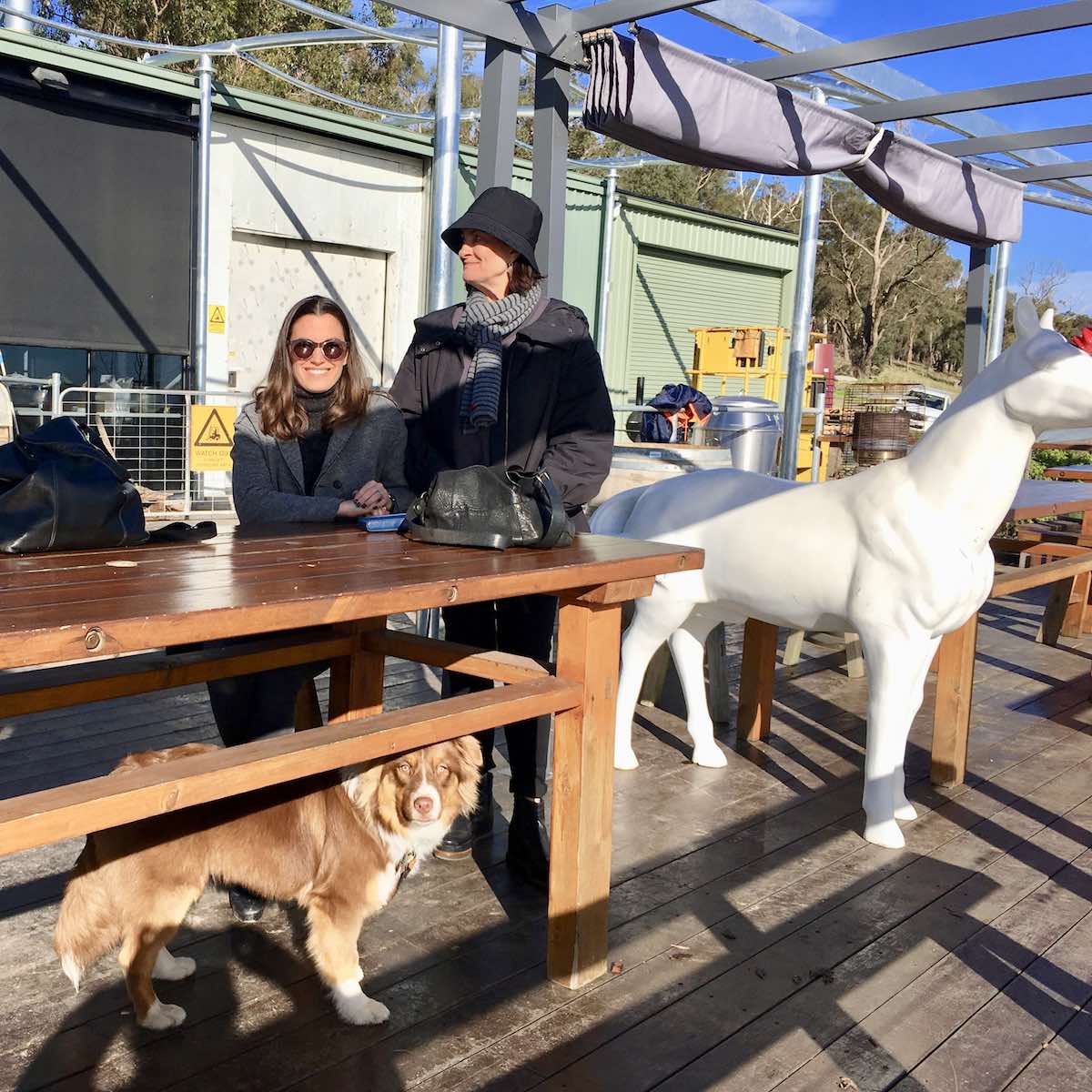 Next pit stop was at a fun place called Four Pillars where I met Lizzie and Marlee and they LOVED me.  Here's me meeting Lizzie – she needed a lot of licking.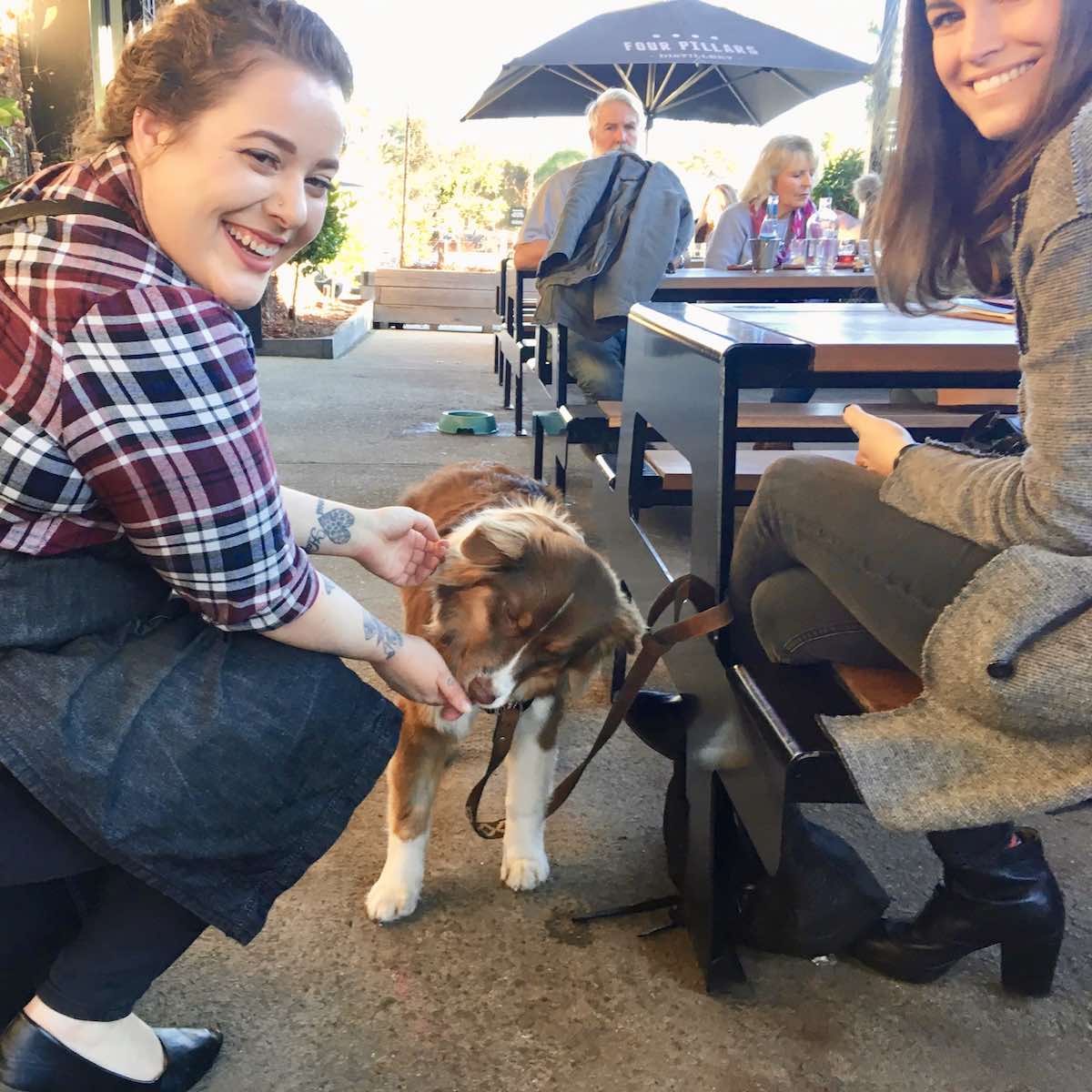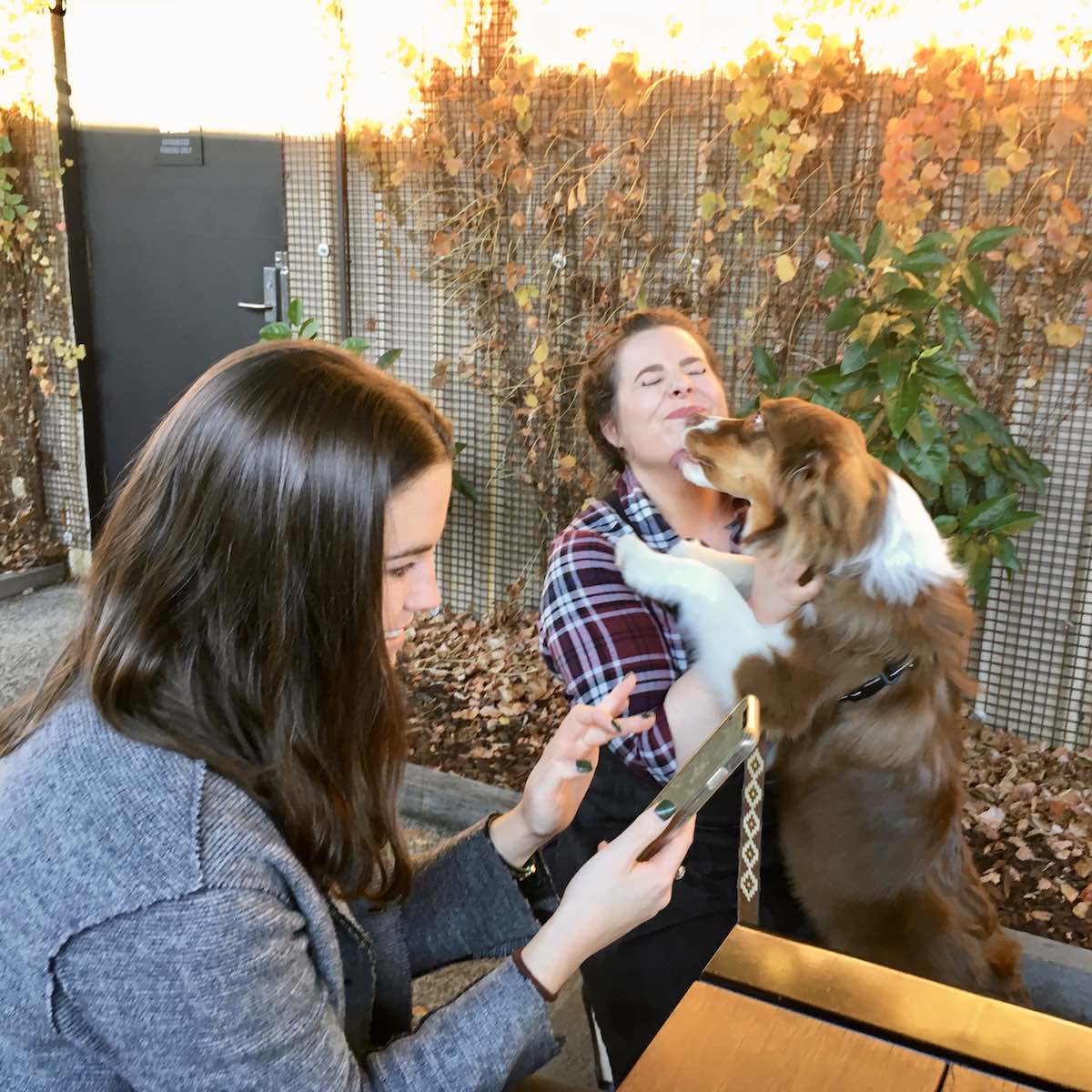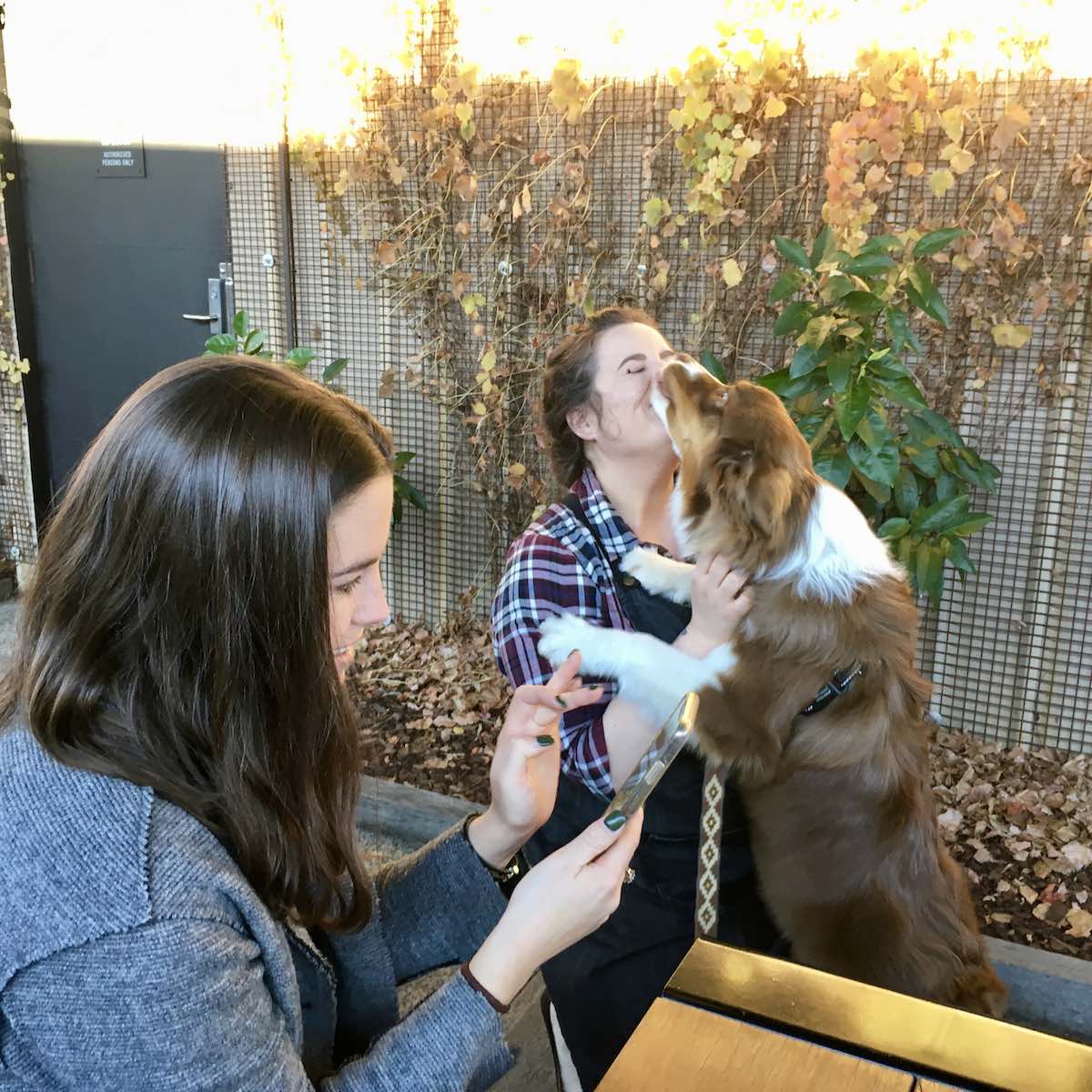 My Mum and my Mum's Mum (keep up), had a gin paddle (a tasting board of three gins each) and in my excitement I leapt up to help the waitress who was carrying them out and I don't know how but all of them ended up spilling all over the table.  So I helped clear up and everyone got really over excited as I was lapping at the gin – they do get overly excited very easily these humans!  I liked it, the gin, but I prefer my water if I'm honest.  They had cheese too and olives – I was keen to sneak a nibble at the cheese but I'd overhead Jeff say he had treats for me and that we were going for a W.A.L.K. next at a park, so I waited patiently – didn't want to blow my chances.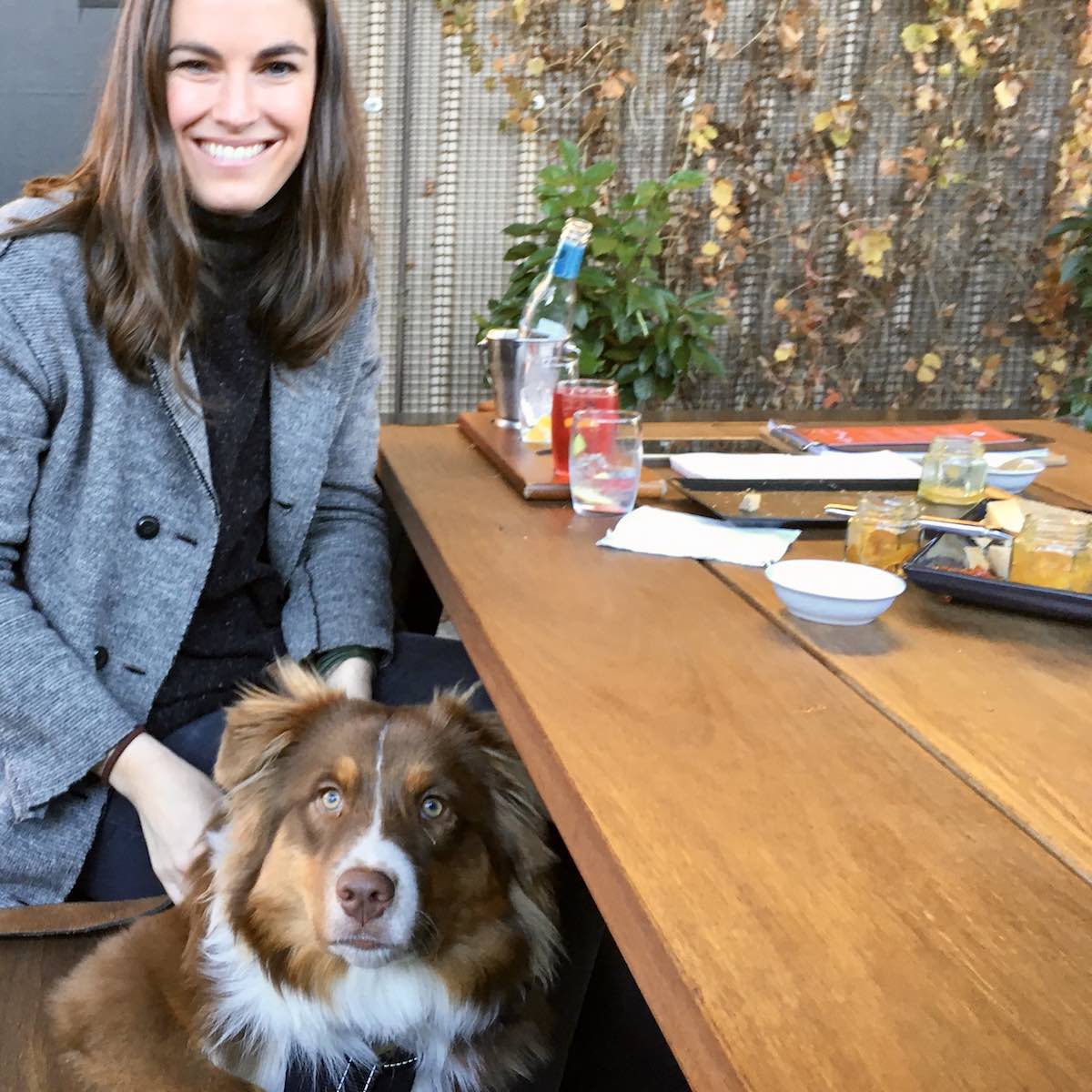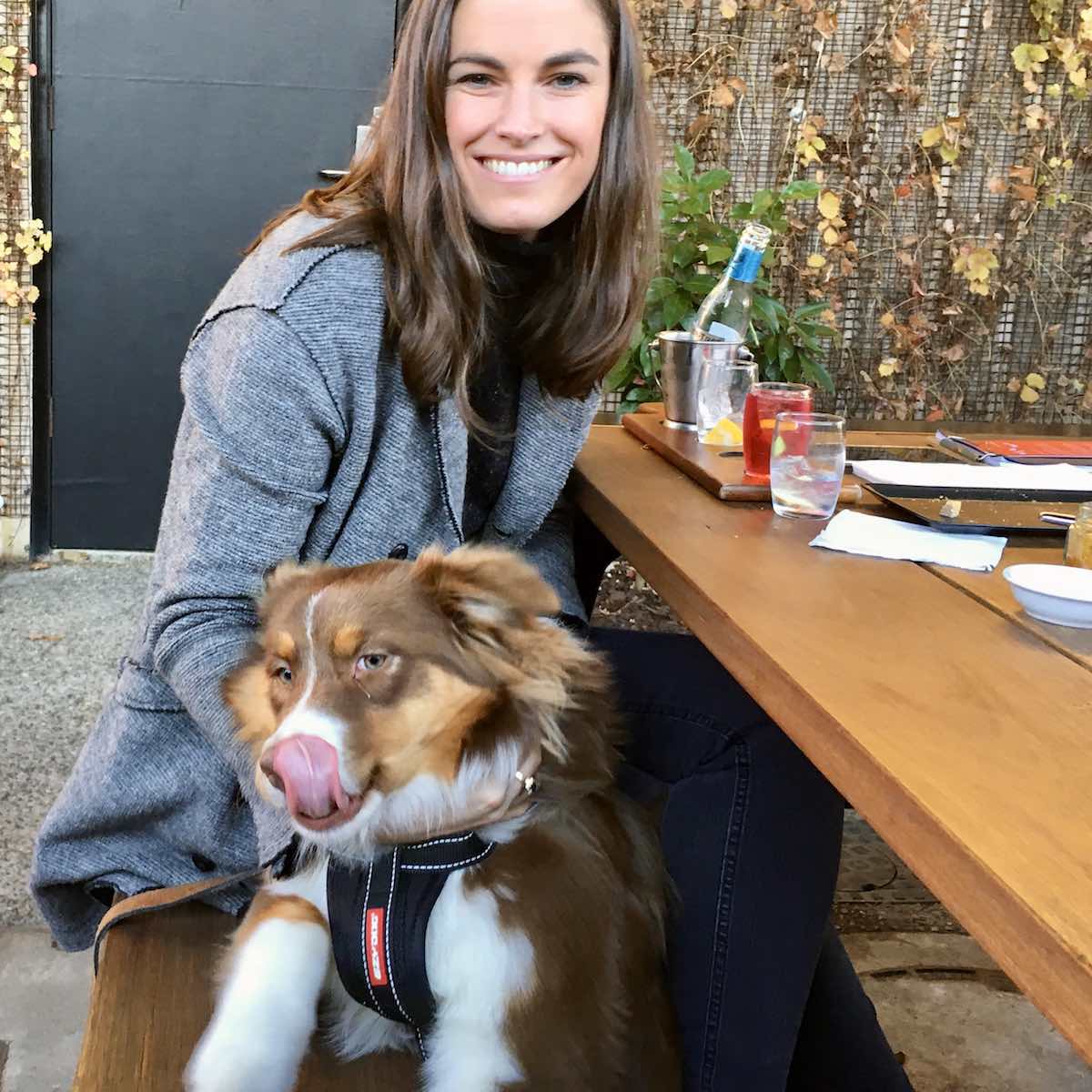 Here's me licking my lips – covered in gin!!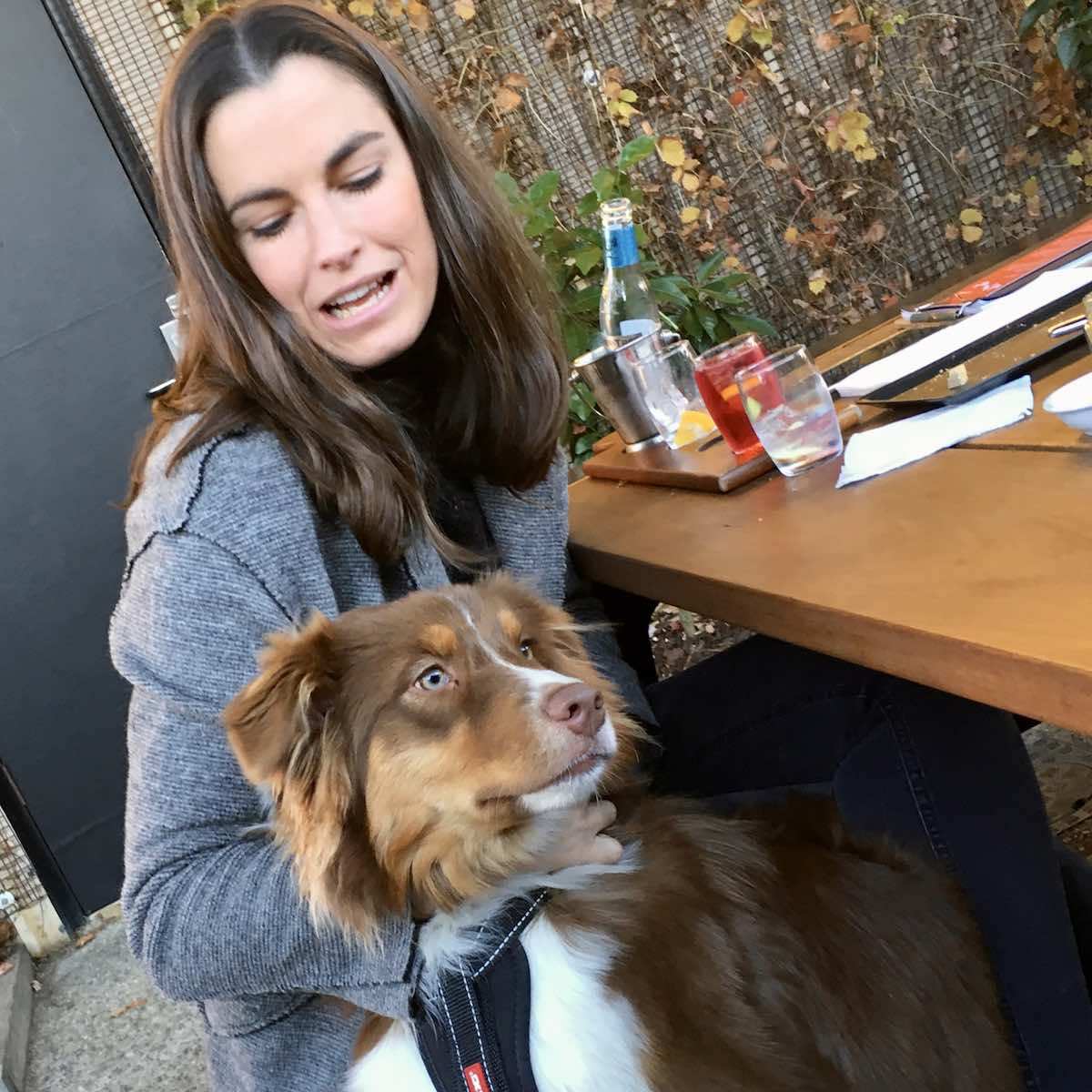 The walk was easily my fave part of the day – I got to run around and smell ALL these new smells and Jeff produced a ball out of his pocket (he's great this man he thinks of everything) and every time I caught the ball I did a roly poly and everyone cheered, so I did it over and over and over and over again.  And then I got a treat for being the greatest dog ever.  It was great.  I really liked it.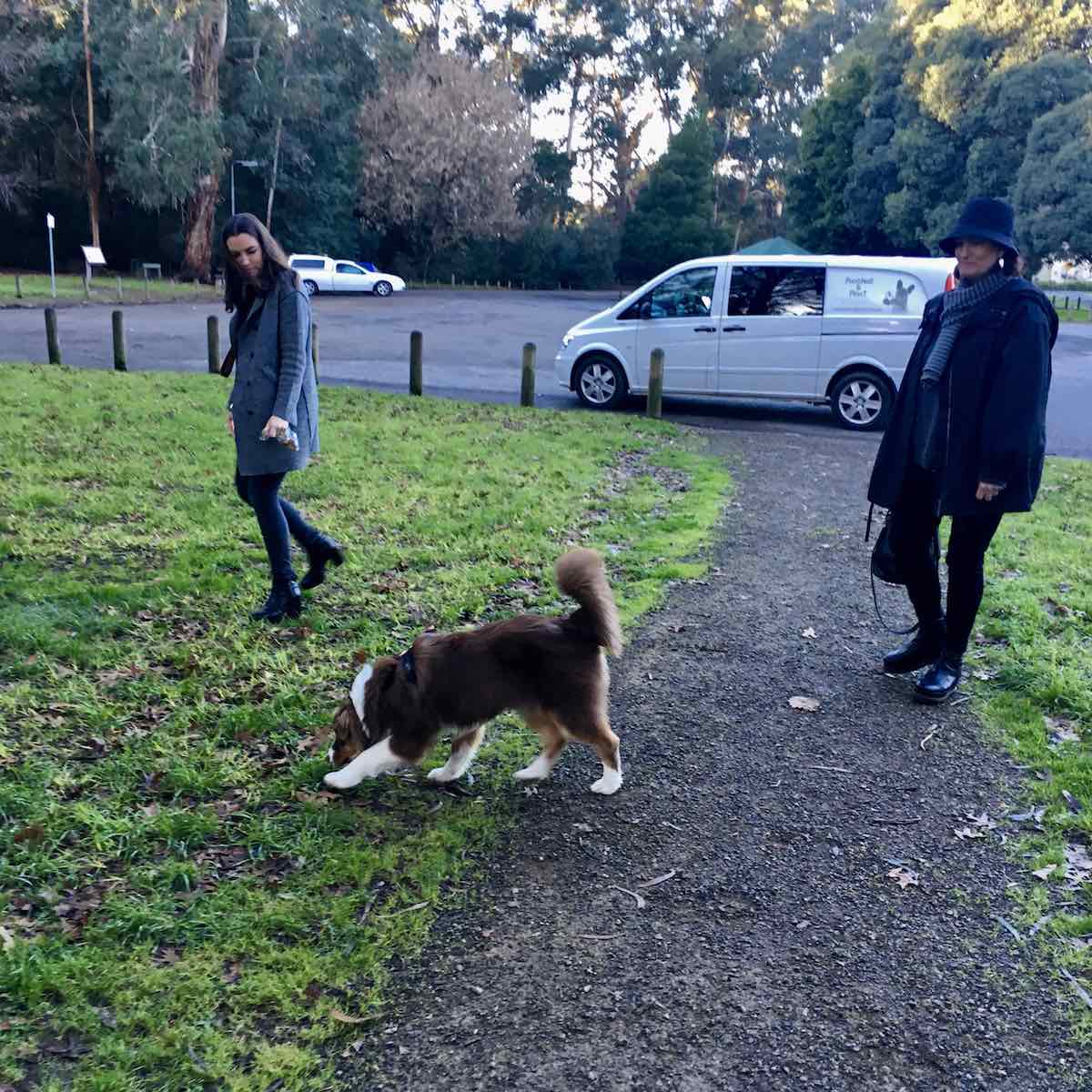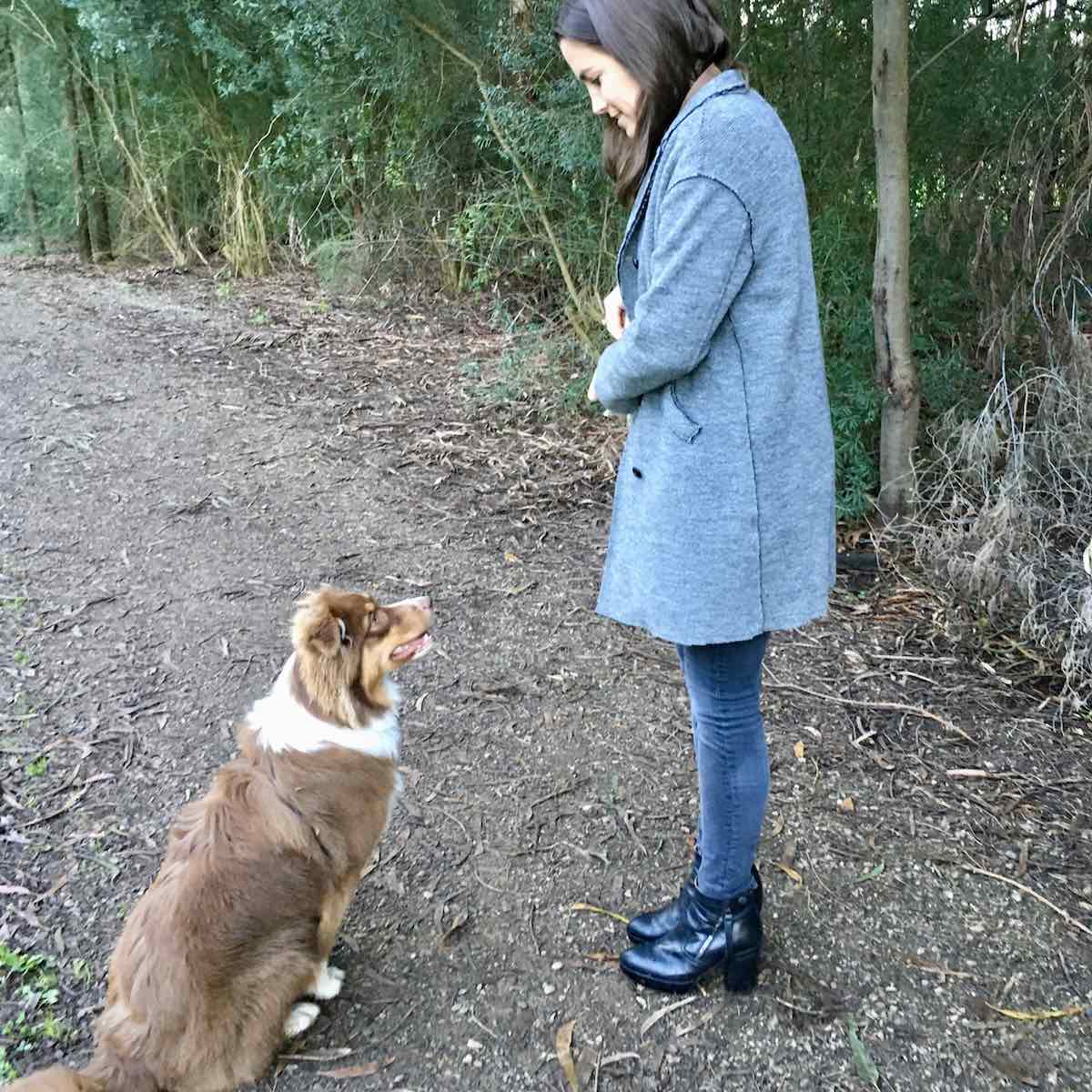 The last cellar door we went to for a wine tasting was called Payten & Jones and they were a great bunch in there.  My Mum and her Mum loved the wines (infact I saw a lot of bottles being carried out to the van over the course of the day – and Mum kept saying they were for Ted – he's my Dad, I might mention that to him!!).
It was my nap time by now, nearly getting dark so we had to go home, but I'd had a really fun day with Jeff and my Mum and her Mum had too.  He's ace – and do you know what he did as we were saying good bye – he gave my Mum a bottle of wine to say thank you for bring me out on tour.  And it had a picture of a dog I would like to be friends with on the label.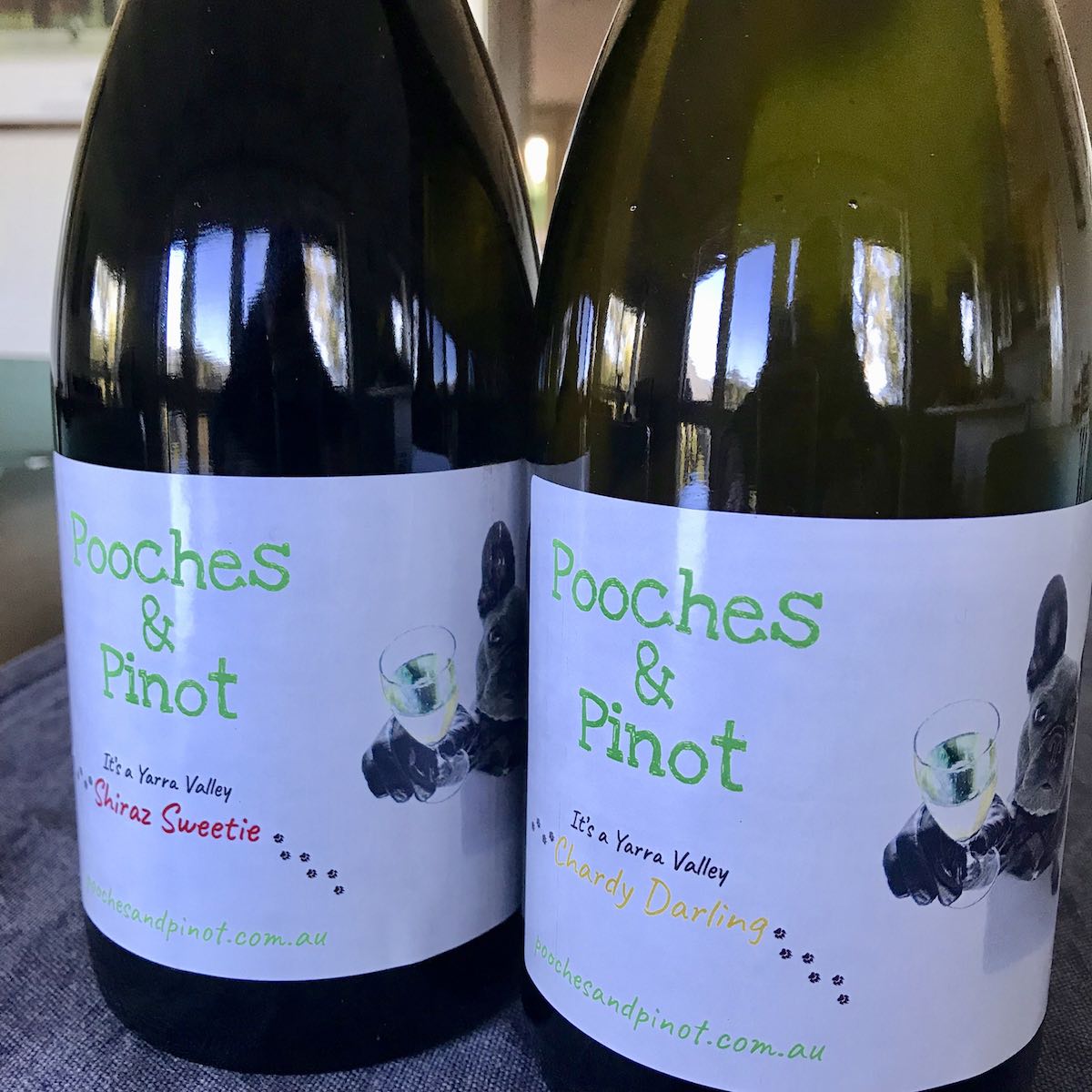 So if you and your humans are planning a trip to explore the Yarra Valley – do it with Jeff, he has treats and a ball for you and he'll make your humans laugh too.