Well hello there fans, Buzo here – I'm a bear coat Shar-Pei.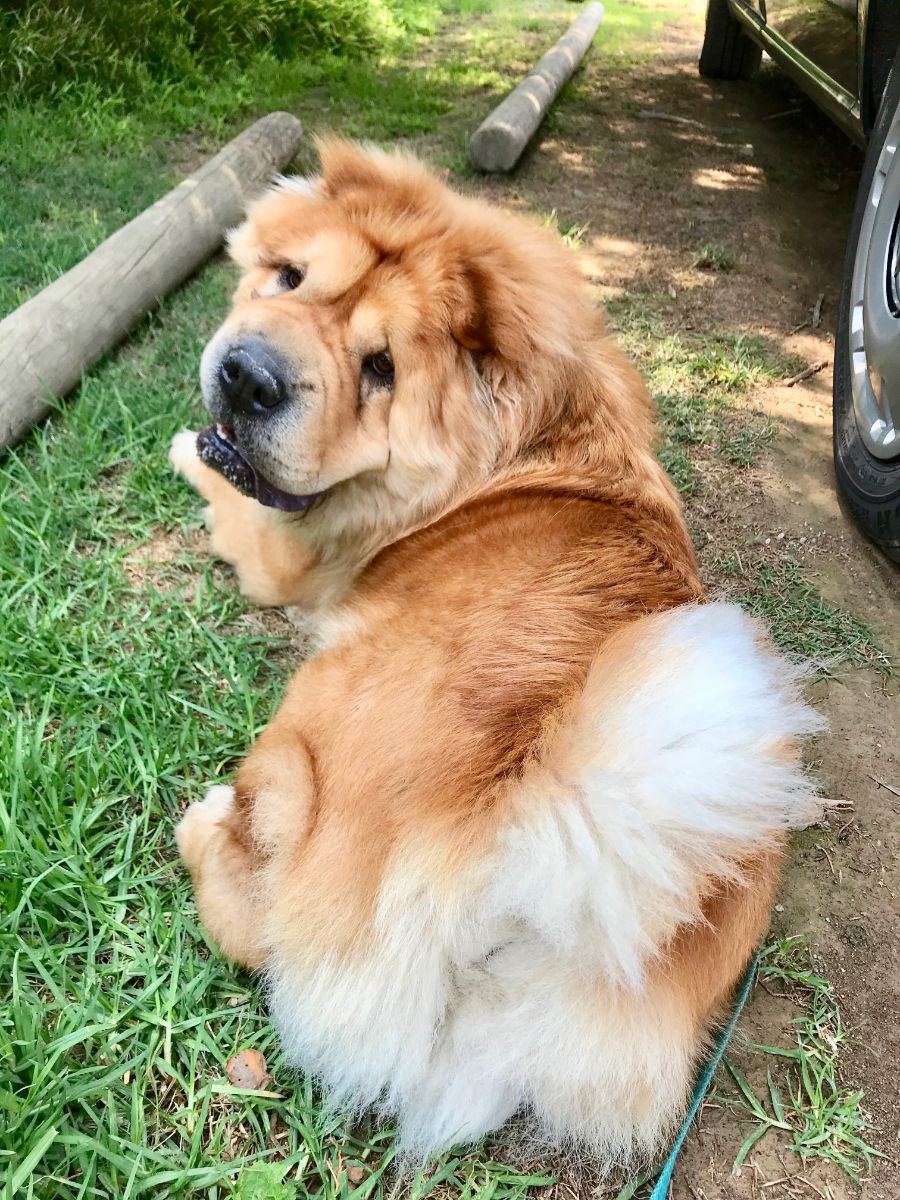 So you're looking at me thinking – 'Hang on, Shar Pei, aren't they the ones with all the wrinkles?!' – and look, if I had a dollar for everyone who asks me this, I'd right now be living the life of a high roller on some tropical island somewhere!!  You see, I hear this a lot. And look it's simple really, my skin IS really wrinkly (thank you for asking) – it's all there, all that excess skin we're famous for, just under this smooth bear coat of mine. I'm basically the rarest of Shar Pei – there are horse coat, brush coat and then me, Buzo, bear coat. :-)
So, back to this Pooches & Pinot wine tour thing.
At first I thought we were going on an early birthday tour for ME, as I turn 2 in February, and everything is usually to do with me, but ACTUALLY it turns out DAD turned 40 on Friday (I know, holy moly) and Mum's done nothing but spoil him ever since. She's v good at keeping secrets that one, get this – Dad didn't even know we were going away to the Yarra Valley, til we were like literally getting in the car and going away!
So we're staying at this great gaff called Wiggley Bottom Farm in a huge house and I'm getting all ready to sleep all day long, which is what my breed are famous for (did you know I was chosen by my family because they'd researched the fact that I wouldn't want much exercise – lazy so and so's!) when suddenly I'm having my lead put on and I'm being taken out to the driveway and introduced to this chick called Helen and all my family are suddenly trying to get me to climb into the back of her van! I politely declined and in the end was unceremoniously picked up by Pranav and put in the back, to sit all by myself! Bizarre.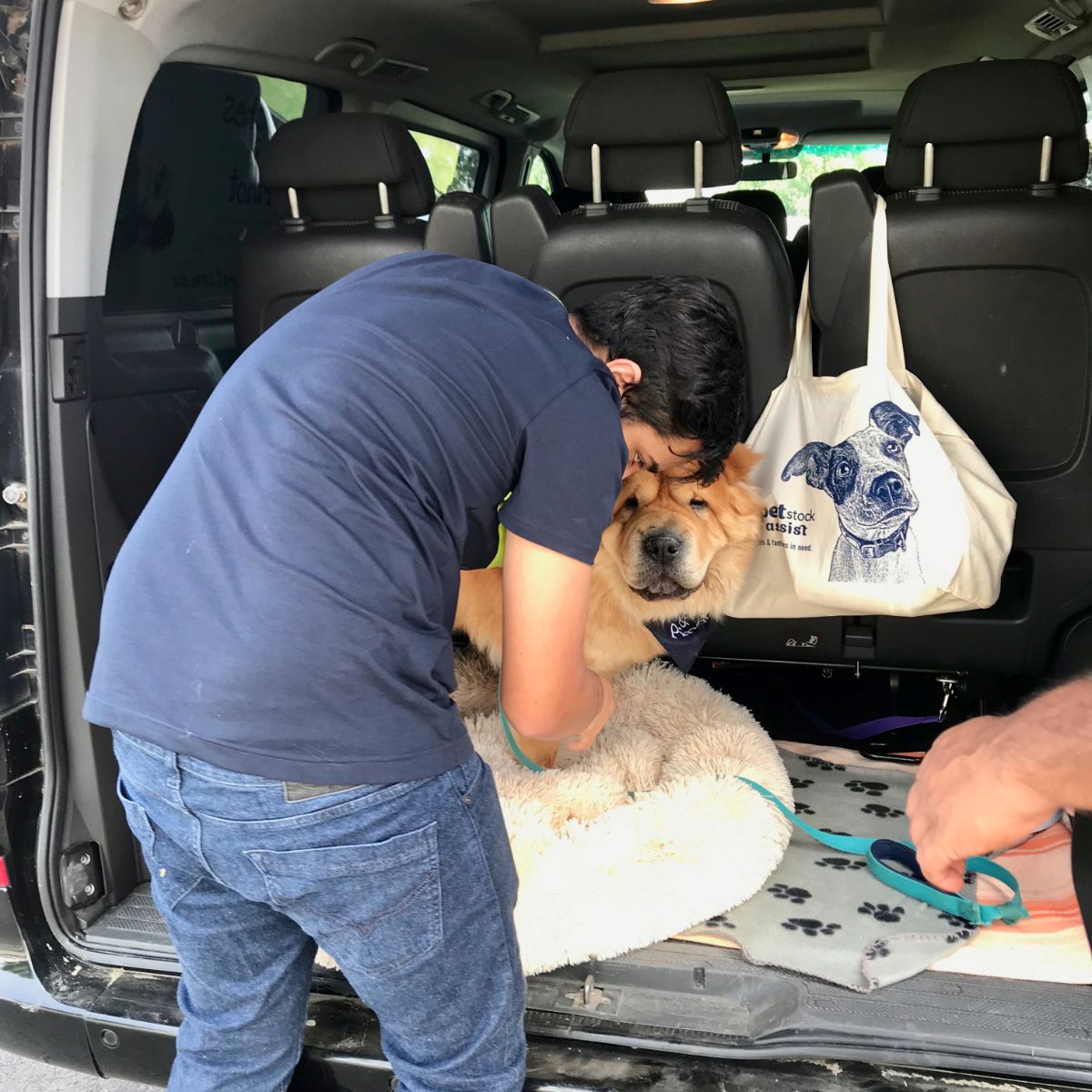 Anyway they took me to a cool place called Yering Farm and it smelt great – they tried to put a bandana on me and my neck's so thick with skin and fur it wouldn't quite tie!! Ha haaa. There were heaps of excitable people there in loud shirts who were drinking wine and wanted to stroke me (fair enough, I am adorable), and then Pranav took me for wander on the grass while Cousin Preet and Auntie Karuna played giant jenga and my pawrents were inside the barn with Uncle Pravin drinking wine – I know right, and it's like 10.20am!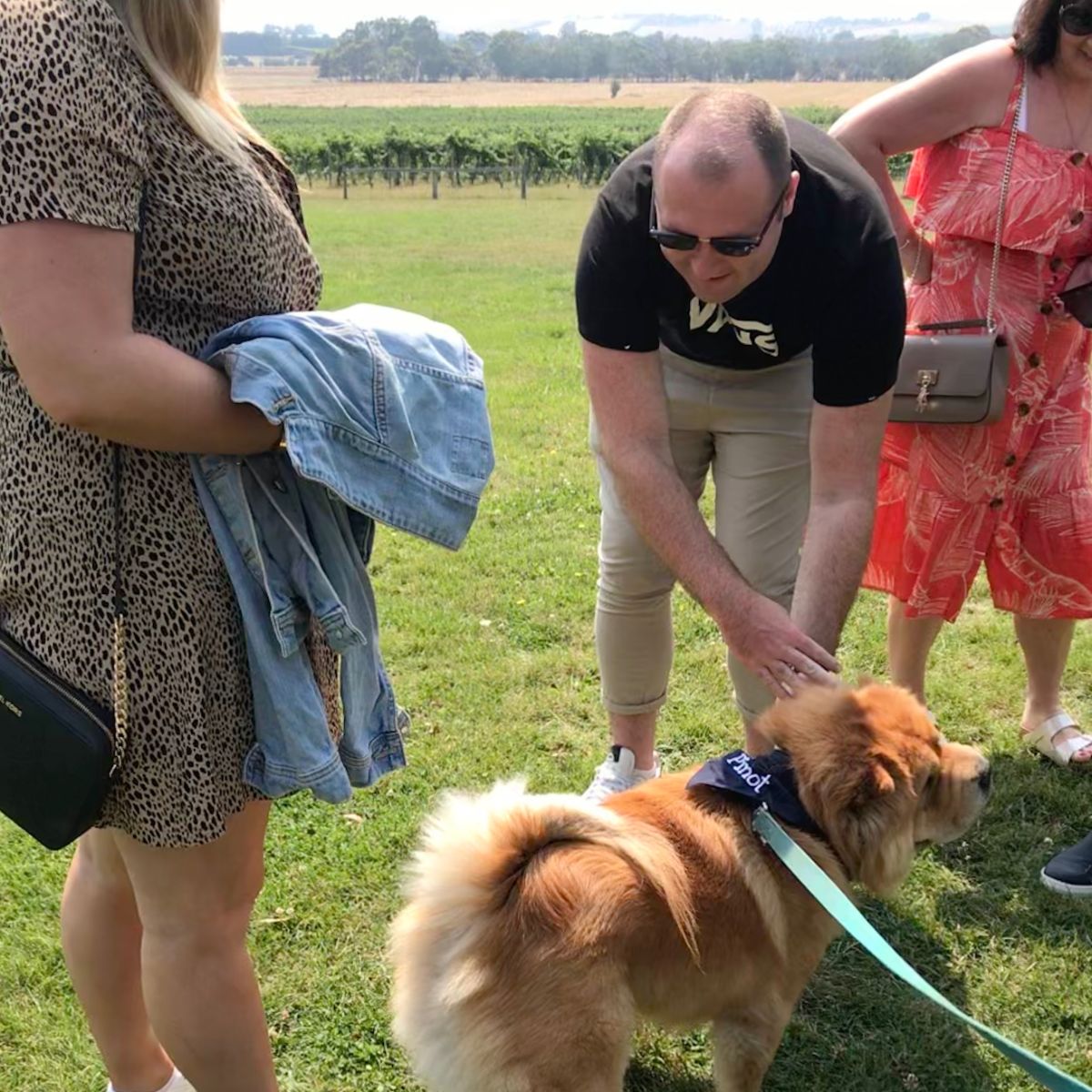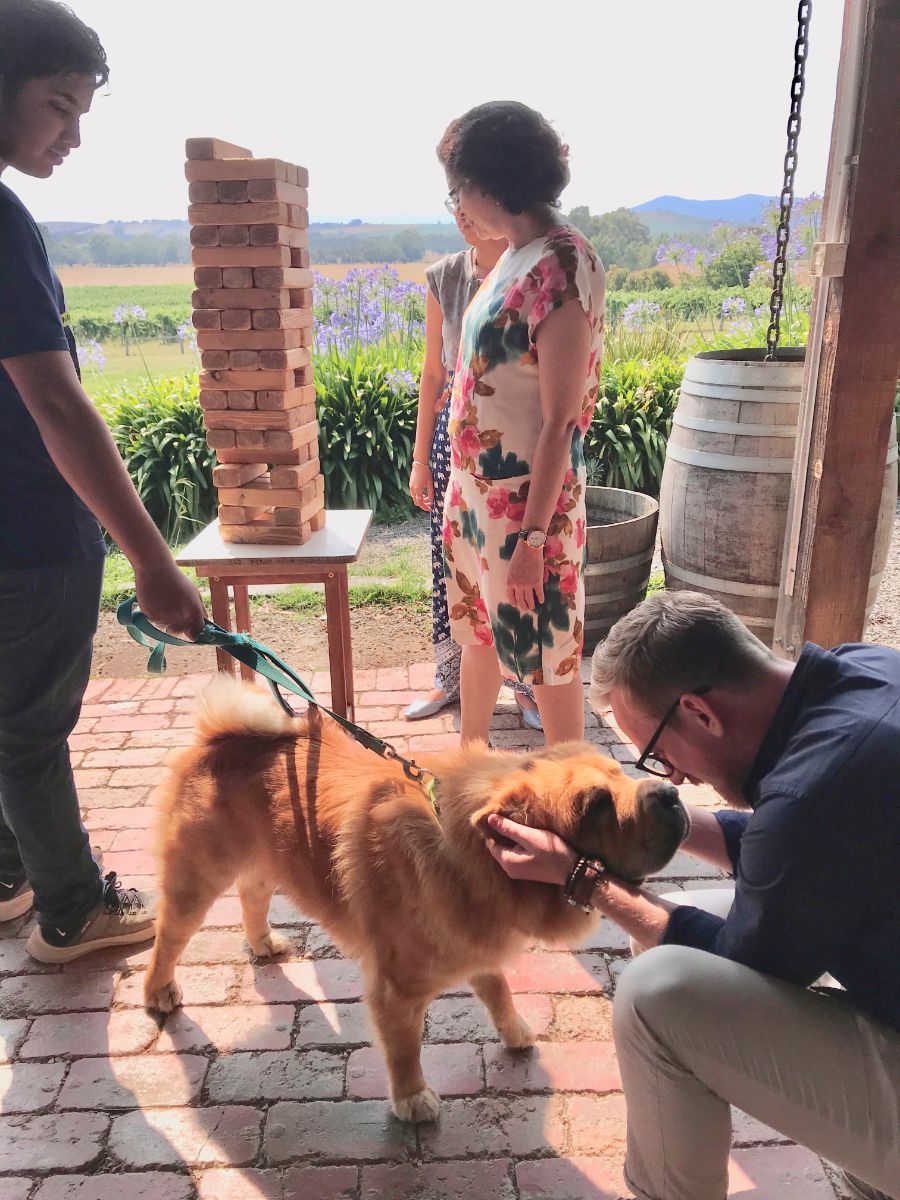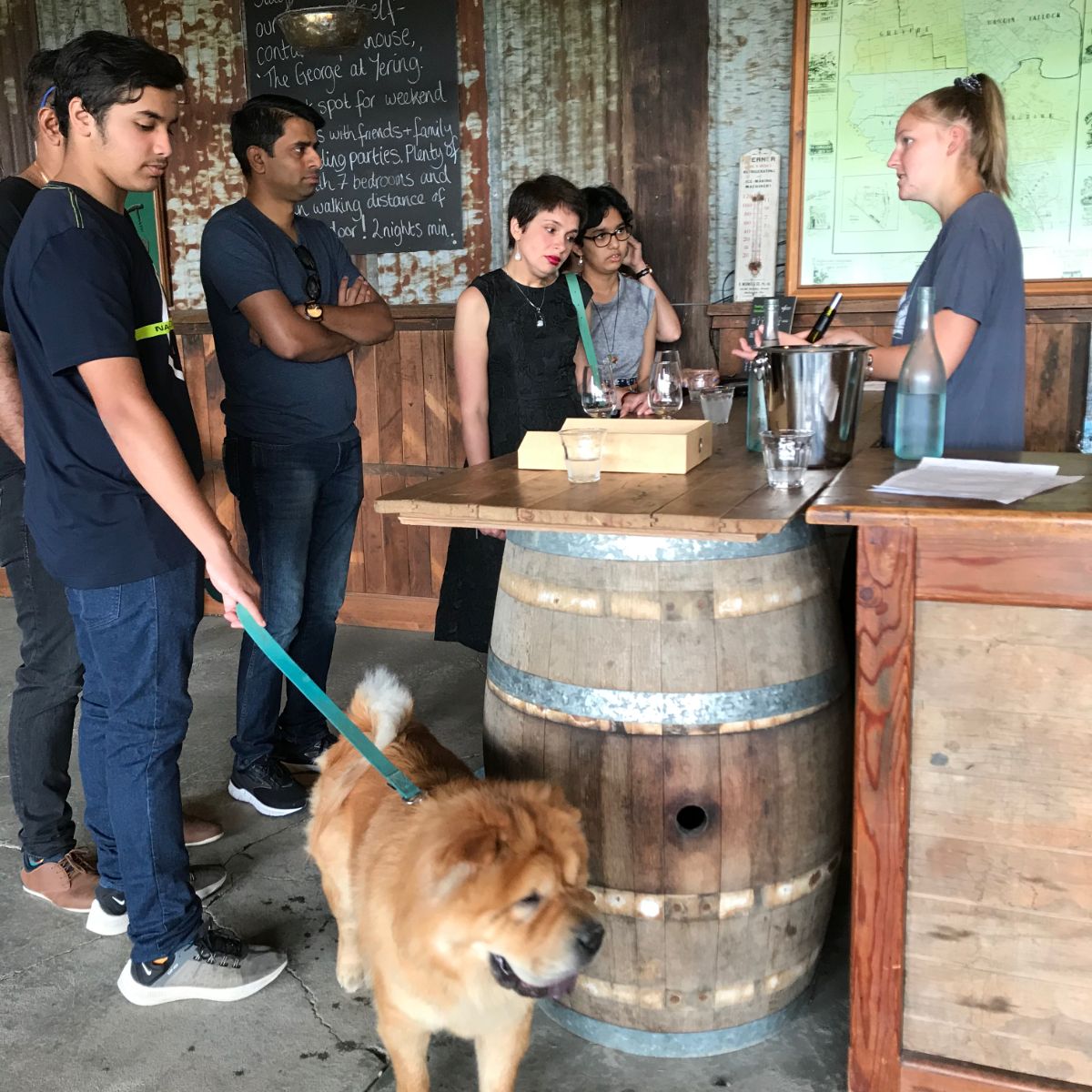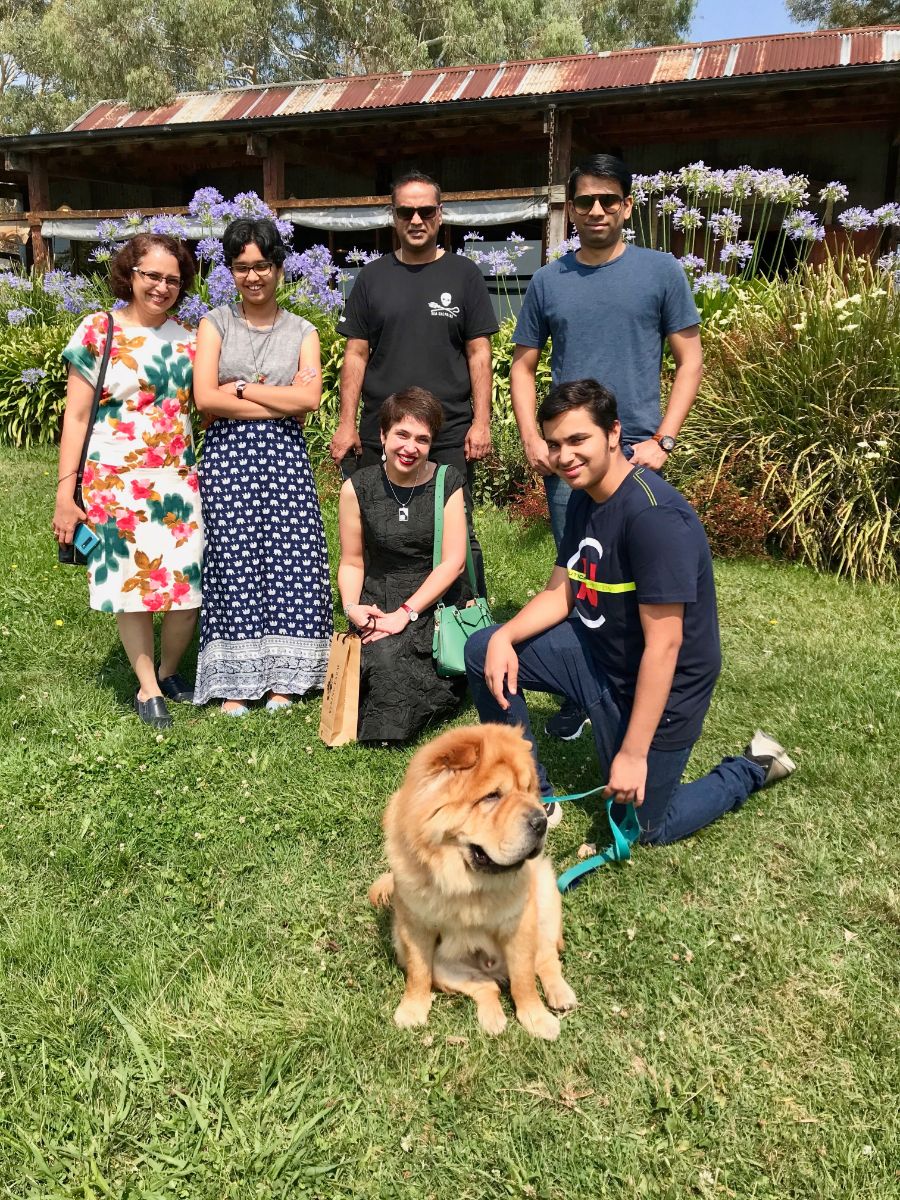 I'm then picked up again and put in the back – I even refused a treat I was offered by way of protest but no-one seemed to get that I should be travelling with them, not all by myself! We were very soon at our next destination tho and my entire family abandoned me to this chick Helen and went off to eat cheese inside an old cow shed, while she and I had a walk and sniffed lots of great things, and wagged at cars driving into the carpark and then lay in the shade and had drinks of water. This Helen chick's good value, tho she became rather obsessed with me (this happens a lot) and couldn't stop taking pics of me – I'm like 'Lady, have I signed a release form for all this? You might want to clear all this first with my agent!'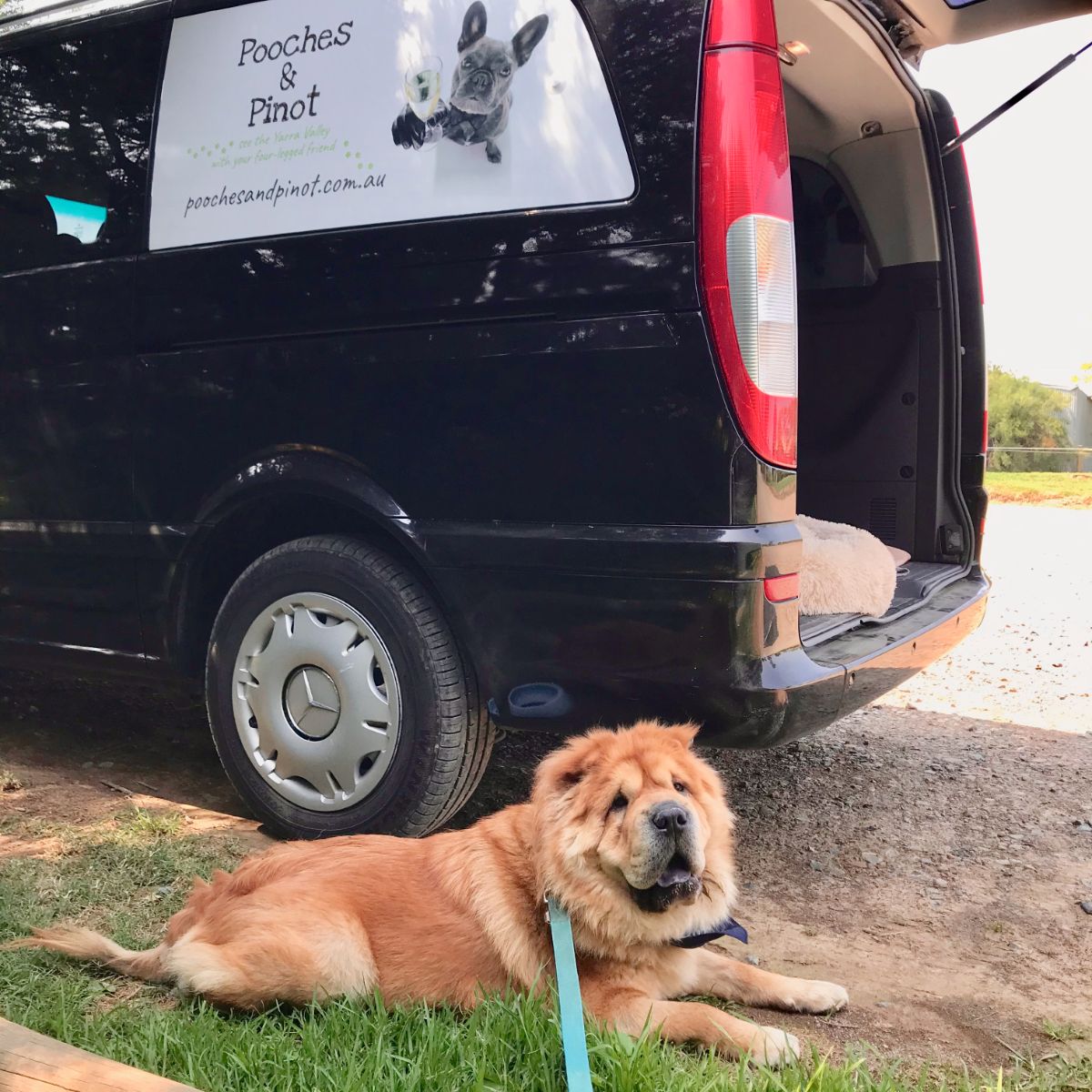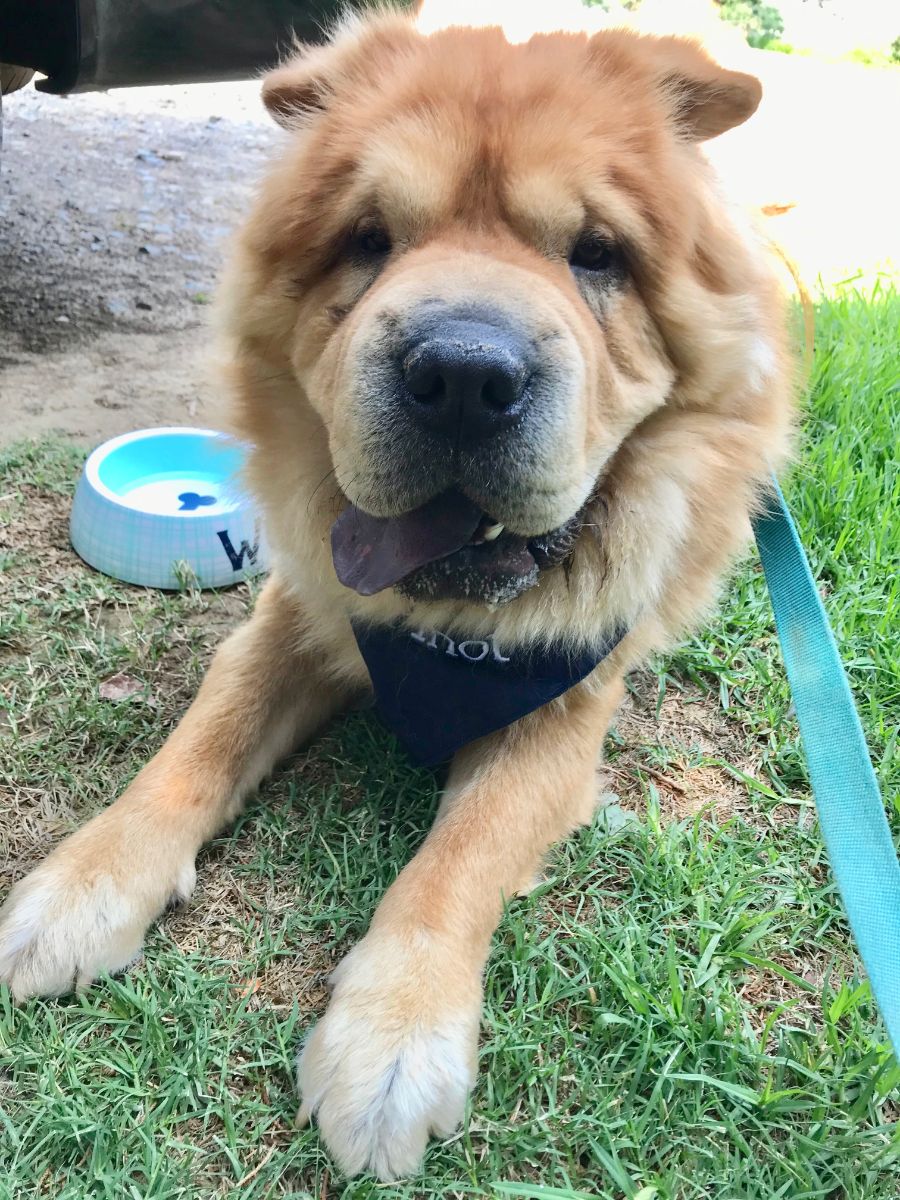 The fam came back with bags of cheese which I assumed were all for me, but Helen put them in the car fridge (which of course Dad wanted to know ALL about – he's so embarrassing like that)!  Anyway, I snuck in the back with them all and they all thought it was funny so I got away with an upgrade for the rest of the tour!!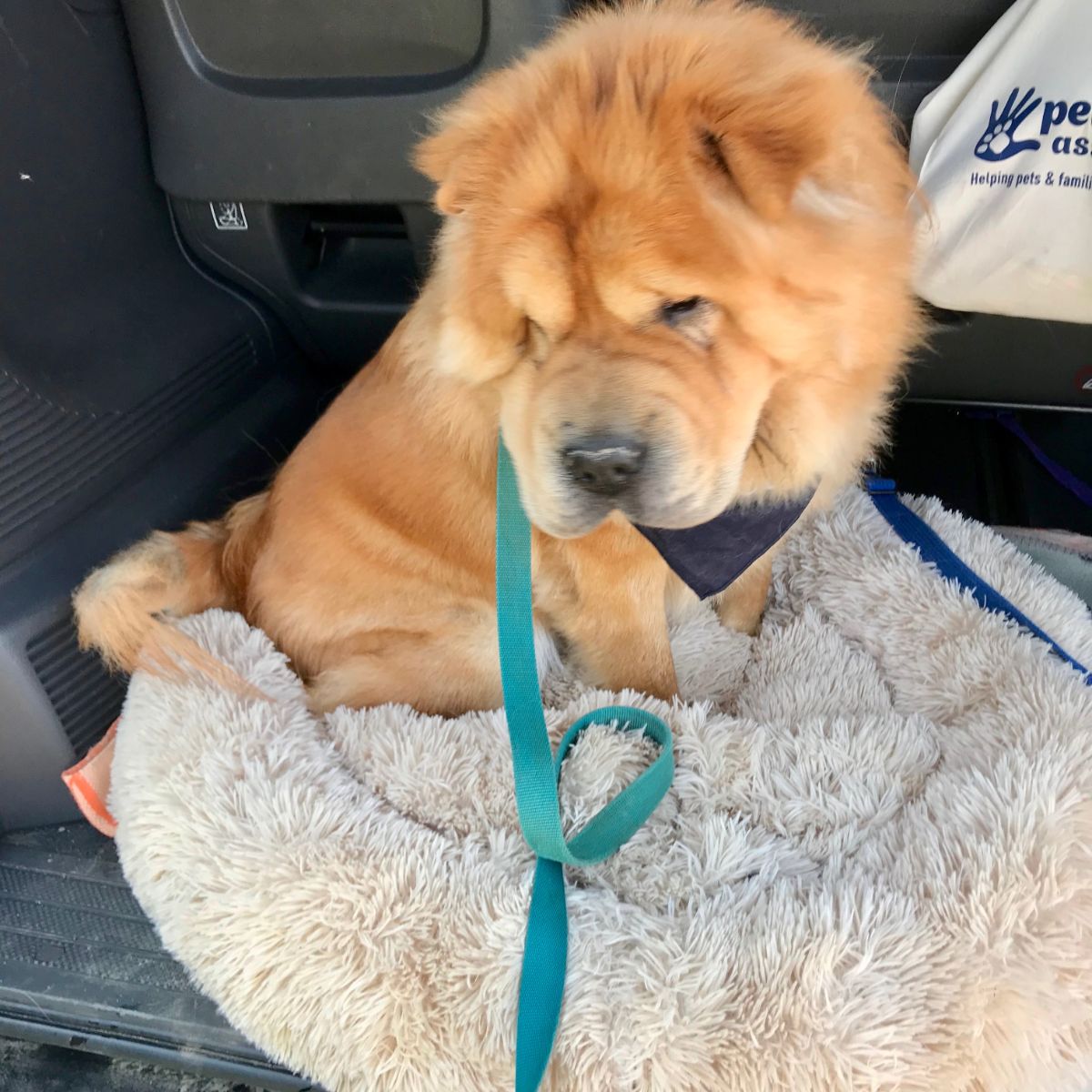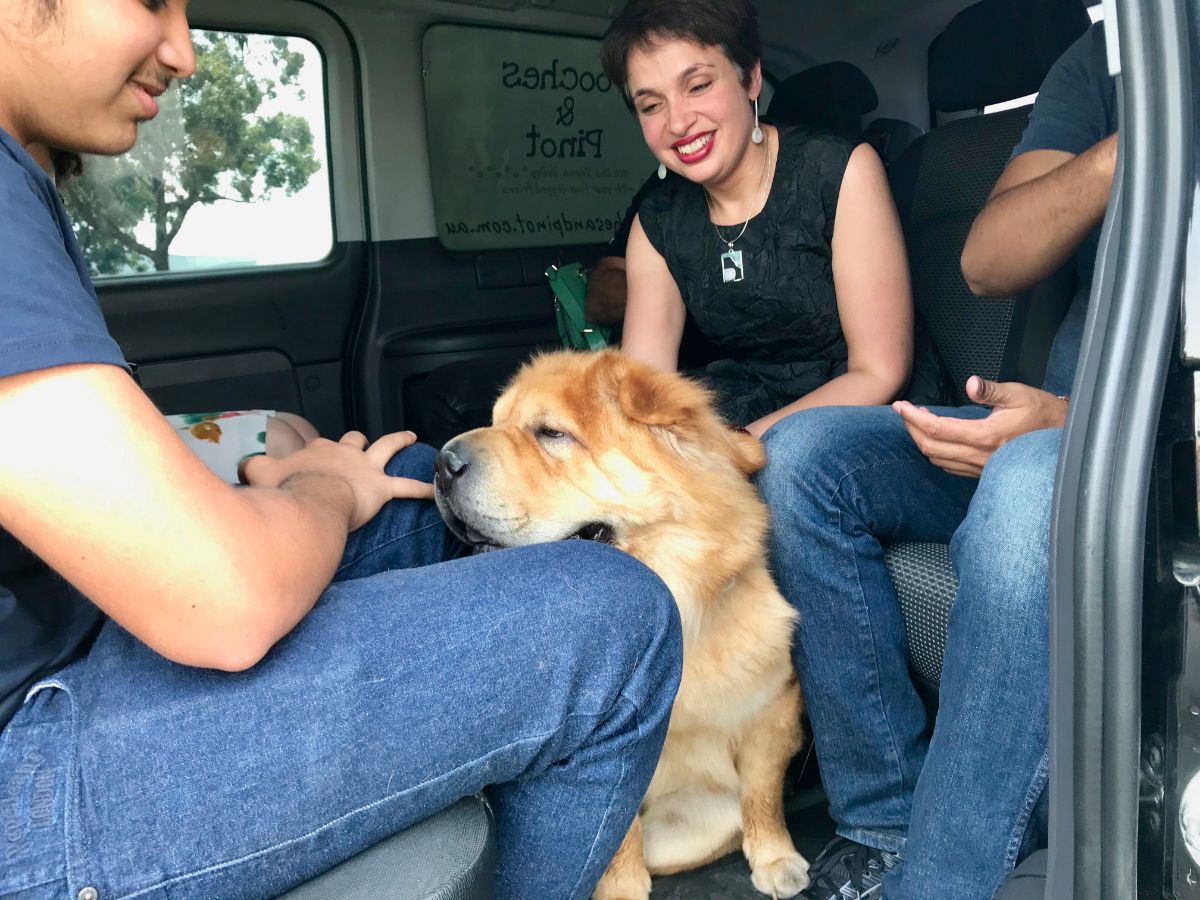 Our next stop was insane – we went to a cellar door called Punt Road Wines and Helen had laid on an entire craft market for us, there were stalls everywhere and heaps of people, all who wanted to stroke me and ask questions about me. And every time I went to answer, Helen would get in first and start telling everyone about me, like she owned me! Because yes, you can guess where my pawrents were – sitting up at the bar in the cellar door, drinking more wine!! And look my Mum's naturally great fun but man you should see her on wine, she's a scream.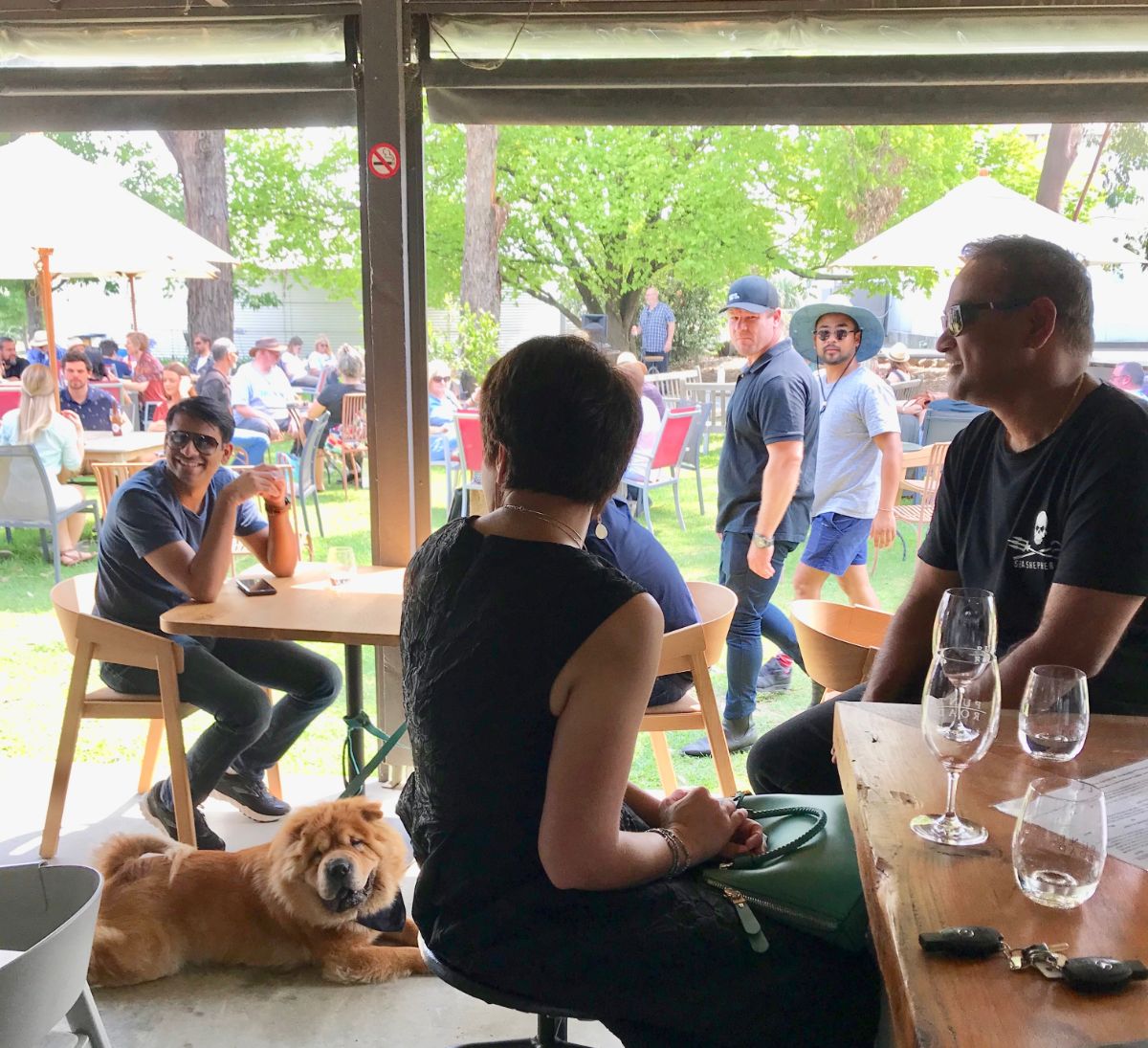 We wandered around the market stalls and waited while Mum tried things on, chatted to stall holders and basically mooched at a painfully slow pace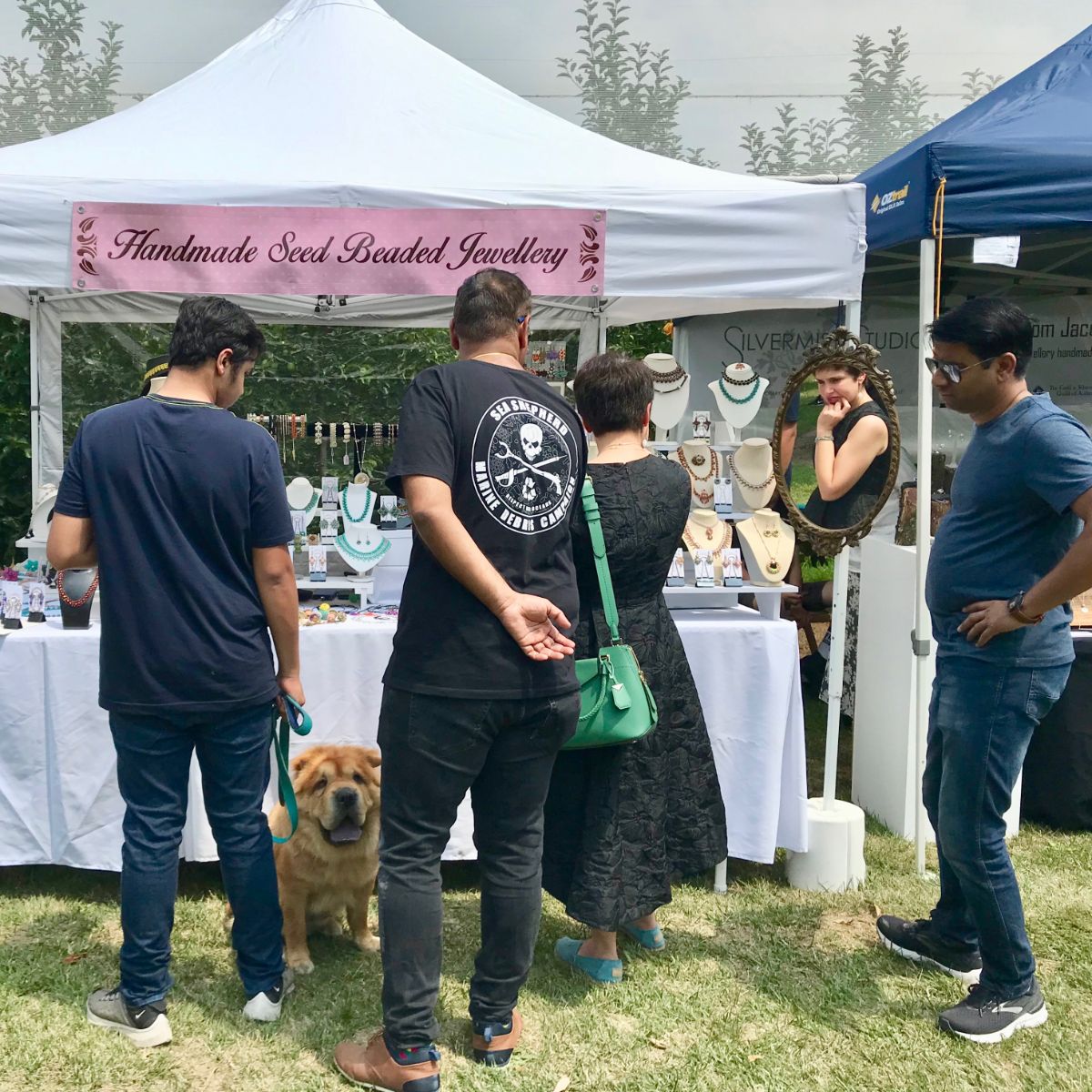 (check out Mum's face in the mirror above – clever huh?!)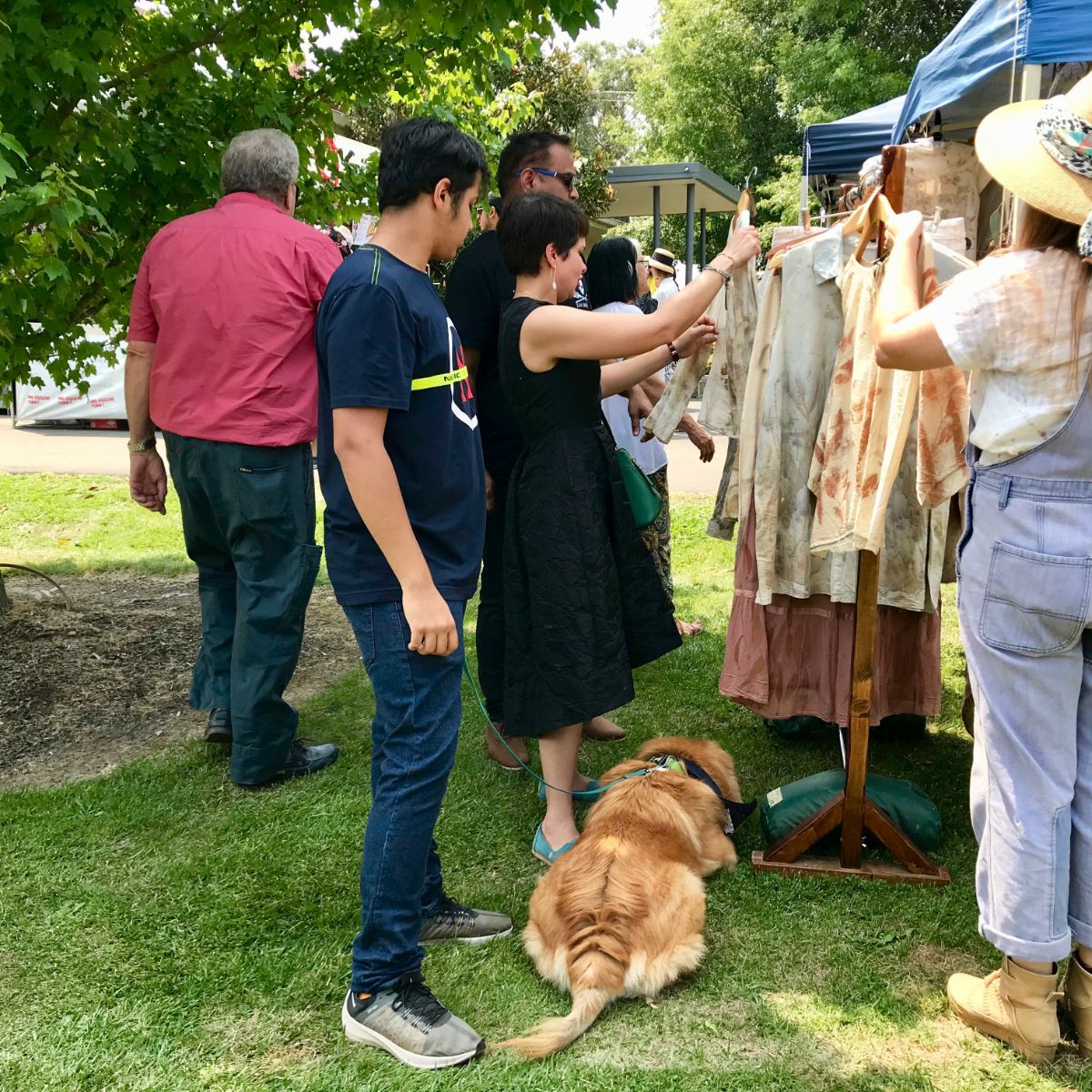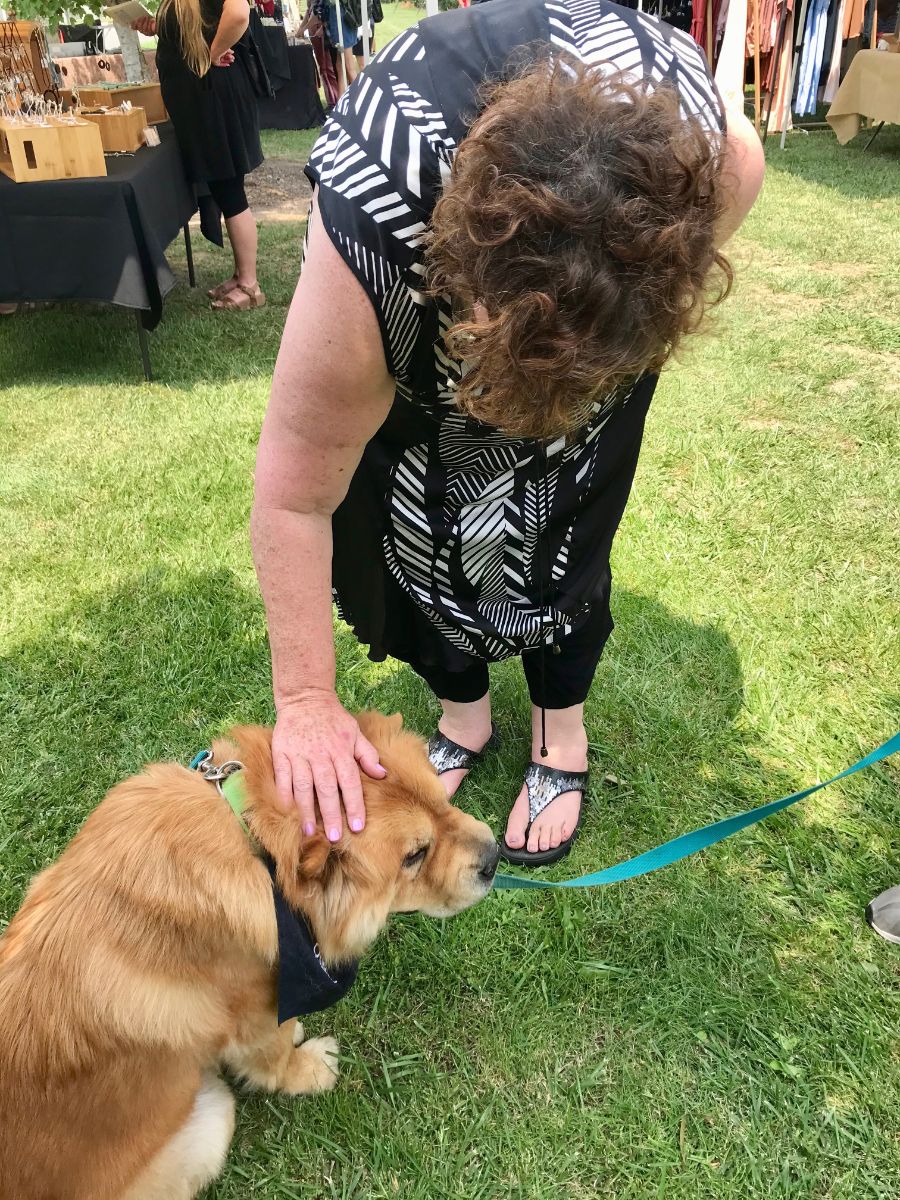 I just sat and took strokes from admirers as they passed by as I waited for the shopaholic to join us!!
FINALLY – we got back in the van and drove off for lunch at a fab little café in Healesville called My Little Kitchen (even tho it's not mine it belongs to Ben) where I had an entire section for me and my family and they ate like kings. We're all vego and there were heaps of great things for us on the menu. And my Auntie Karuna may not drink wine but she makes up for it by drinking way too much coffee and she had ANOTHER coffee here and gave it a big thumbs up.
Helen came and got us after lunch and suggested we all go for a walk – and I'm like 'Lady, please, this boy needs his sleep' – but I gave in when I saw she was taking us to this great little park in Healesville which smelt AMAZING and I led the way (I'm a natural leader and I hadn't been drinking) through little paths among giant trees – it was ace and nice and shady too which was good as I have a pretty thick fur coat on that doesn't come off (silly design really).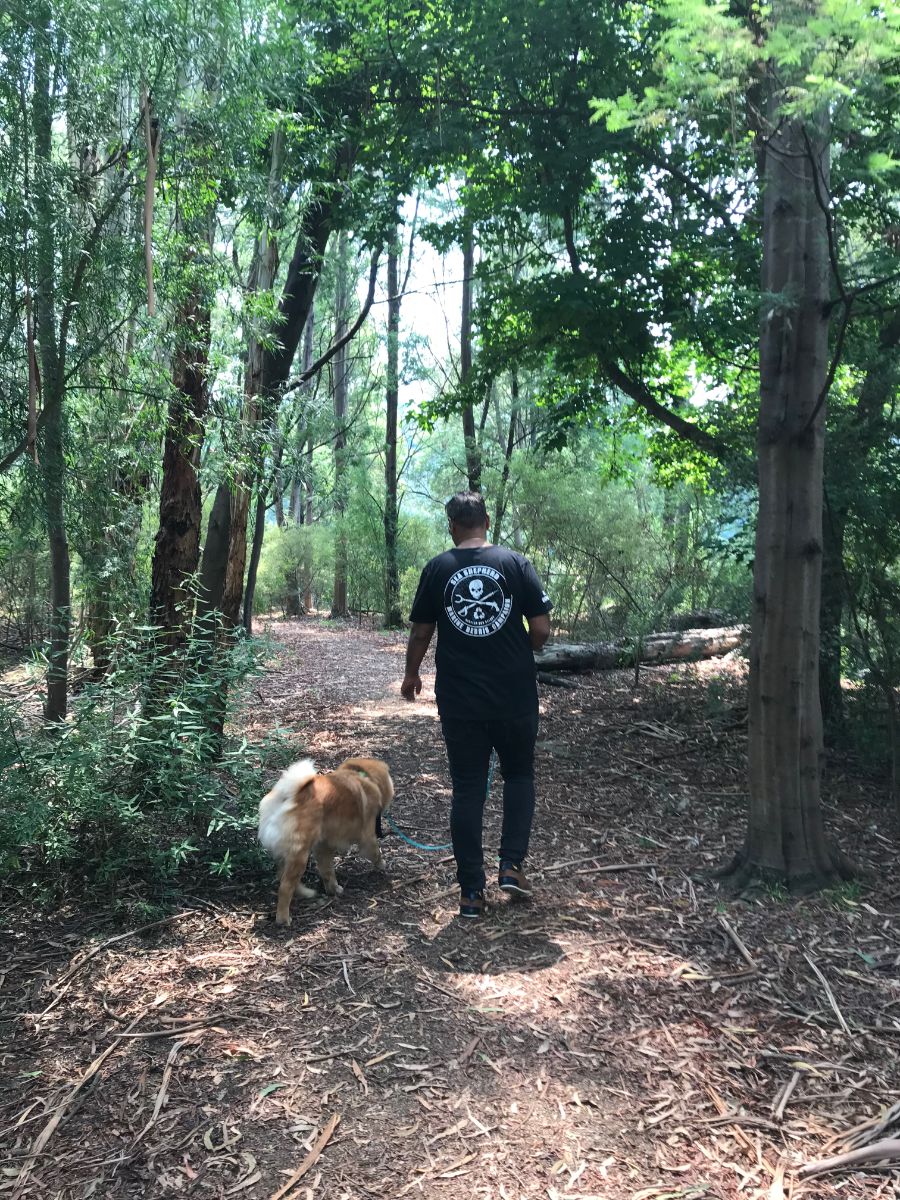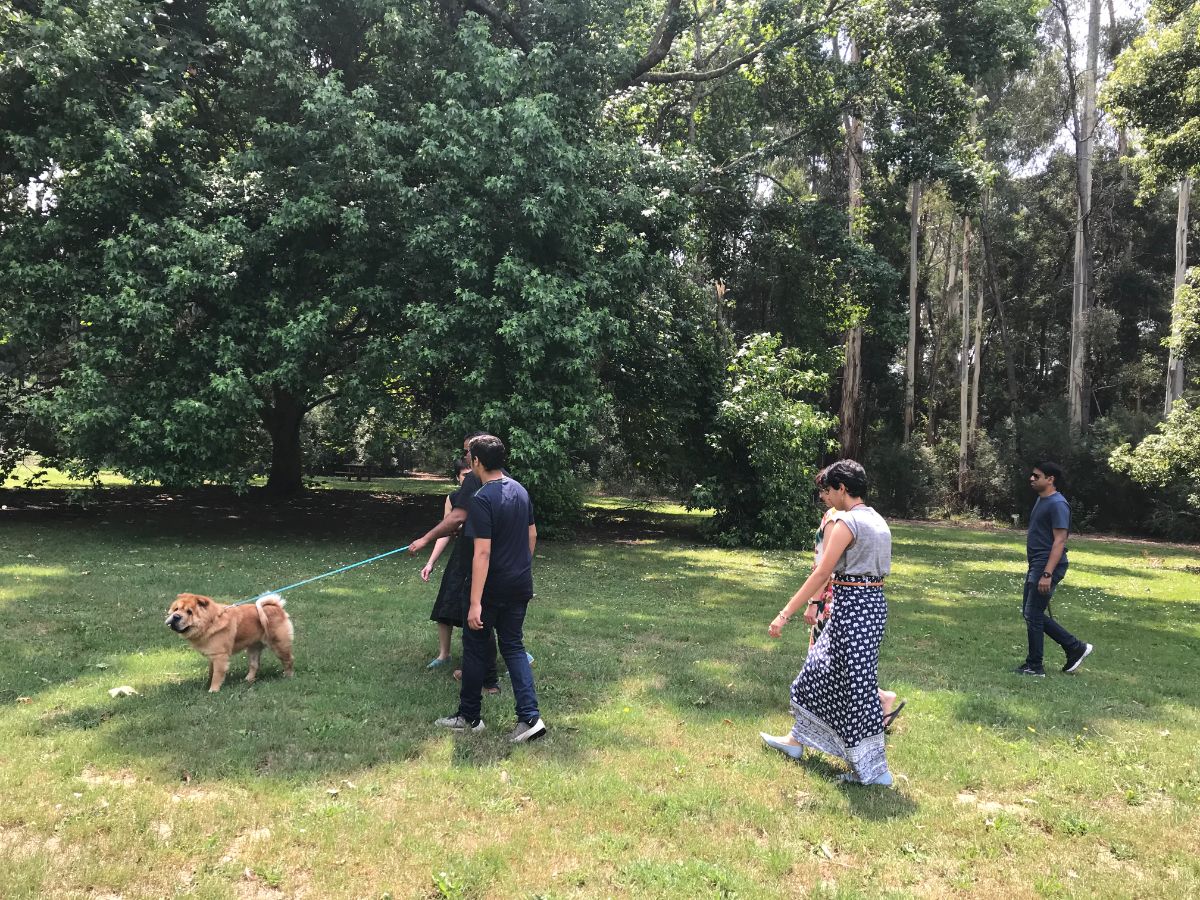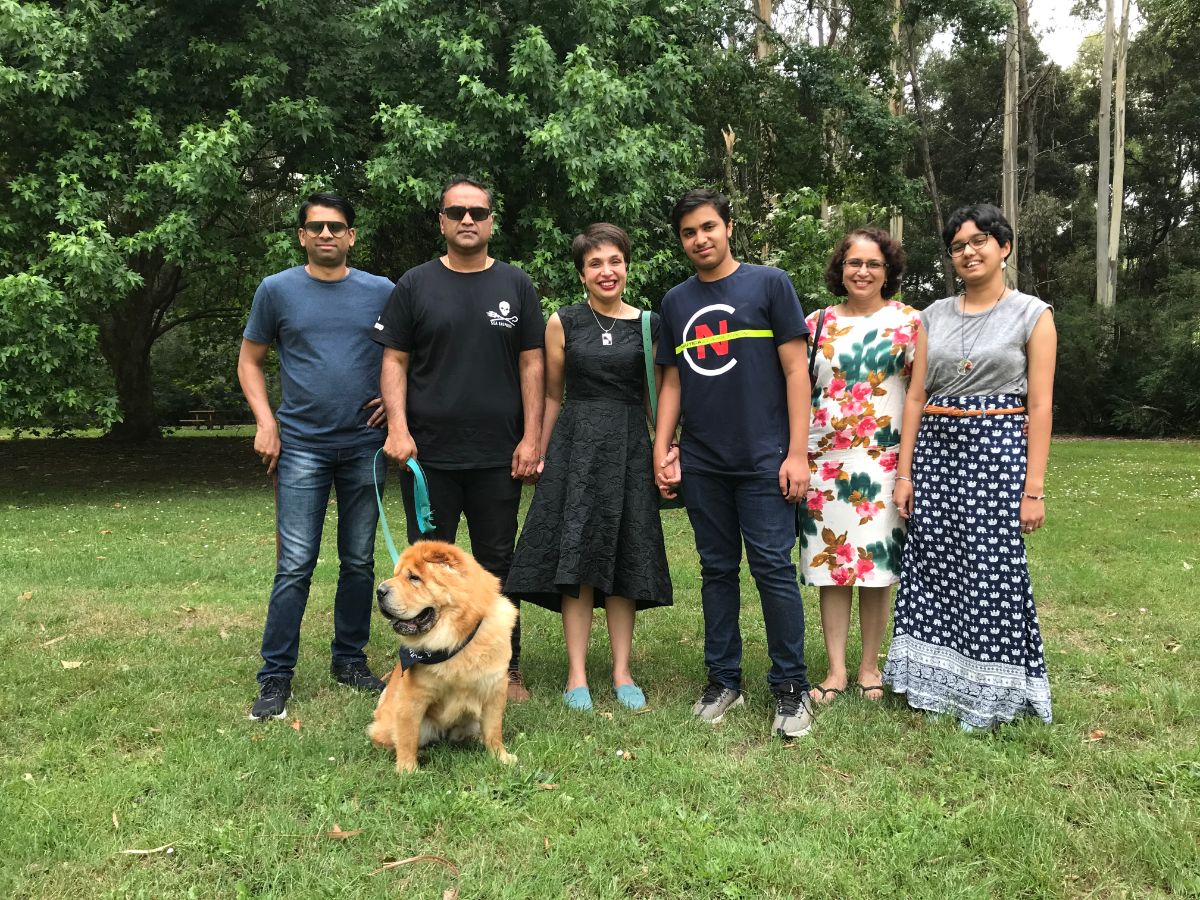 Our next place to visit was just around the corner and it was the coolest place, called Payten & Jones, named after the 2 guys who own it. There was a giant gorilla smoking a cigar on the wall – THAT'S how cool a place it is.  Pranav and I are the coolest in our group so we got our photo with it.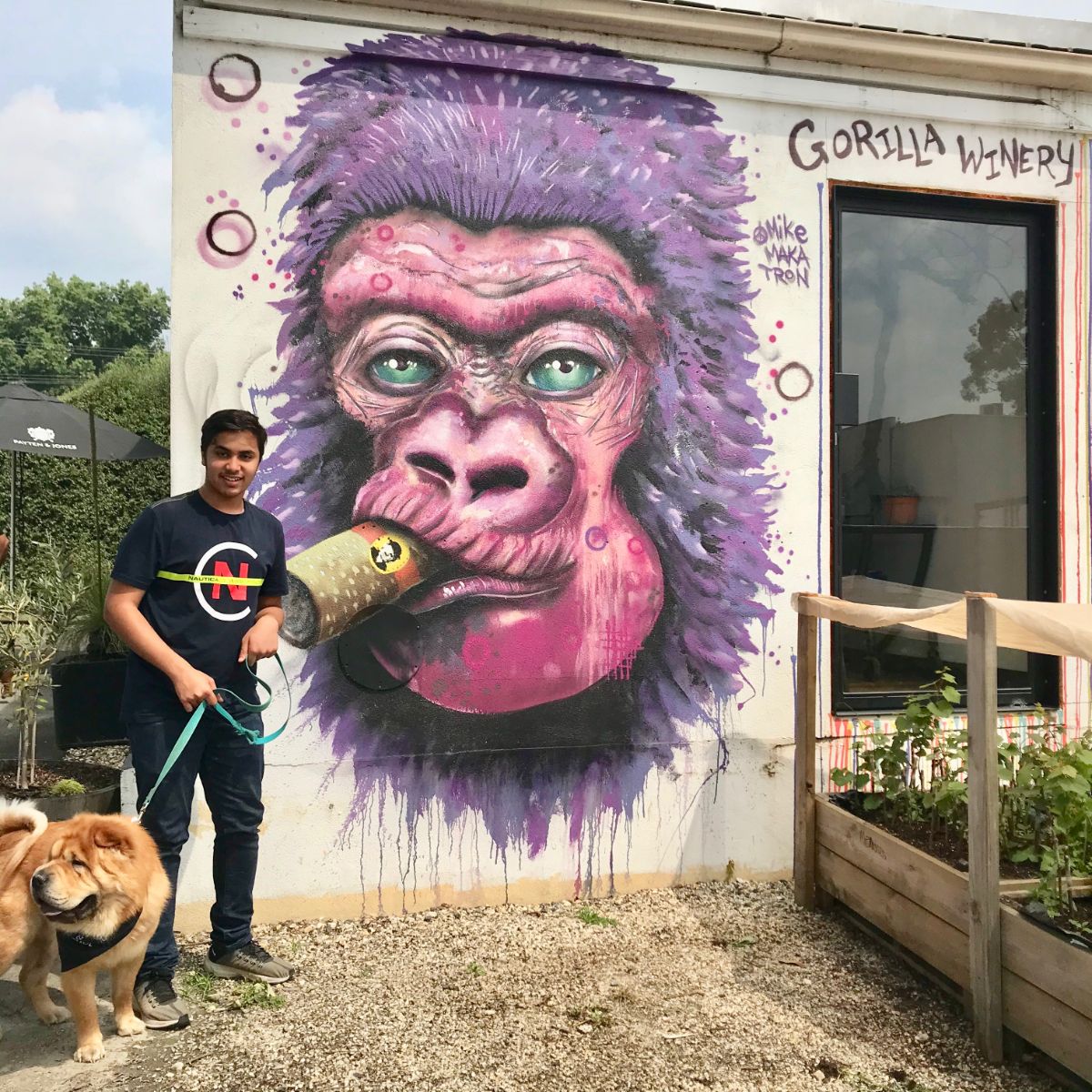 We were given our own private tasting room (get me) and I lay right in the doorway so that everyone had to step over me and also so that the maximum number of people in the cellar door could see me. Some couldn't help themselves and came over to meet me and stroke me – I'm a serious people magnet.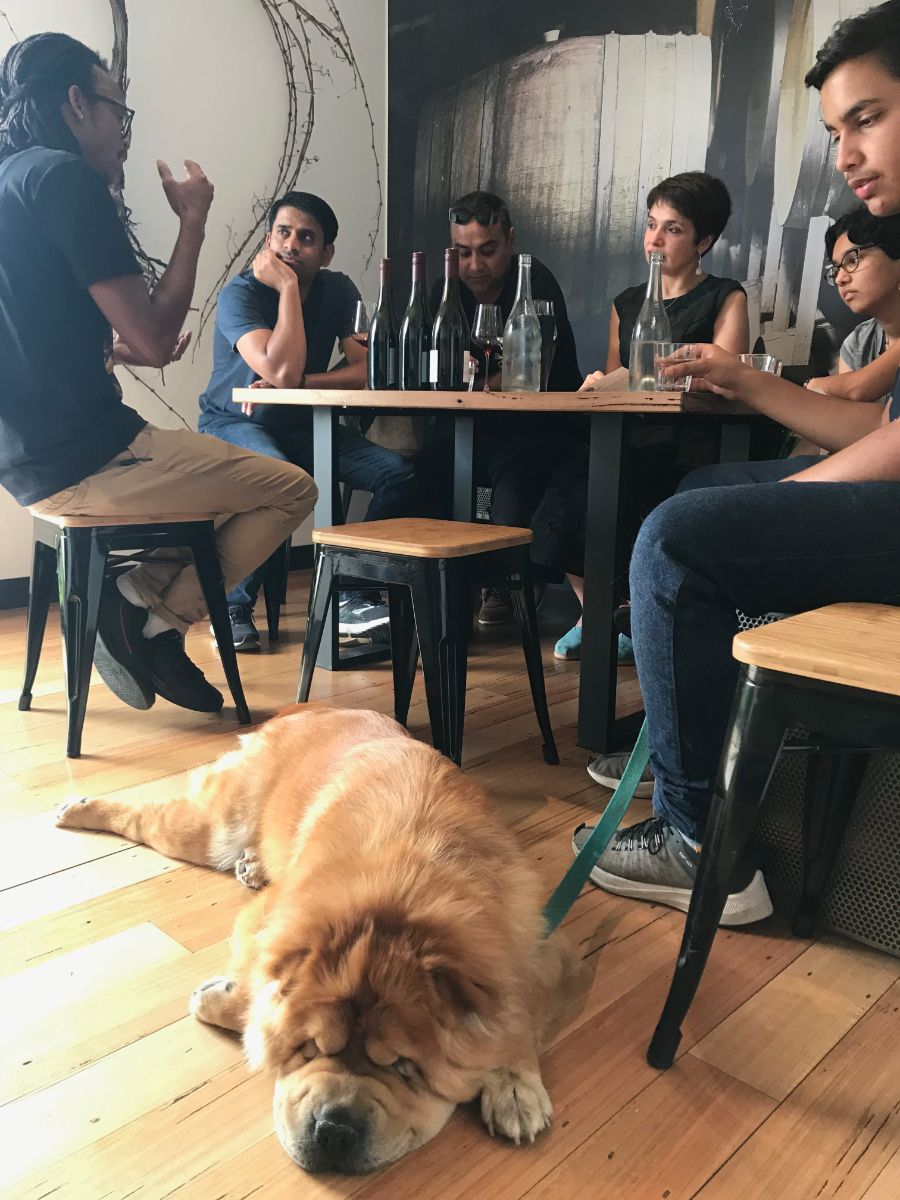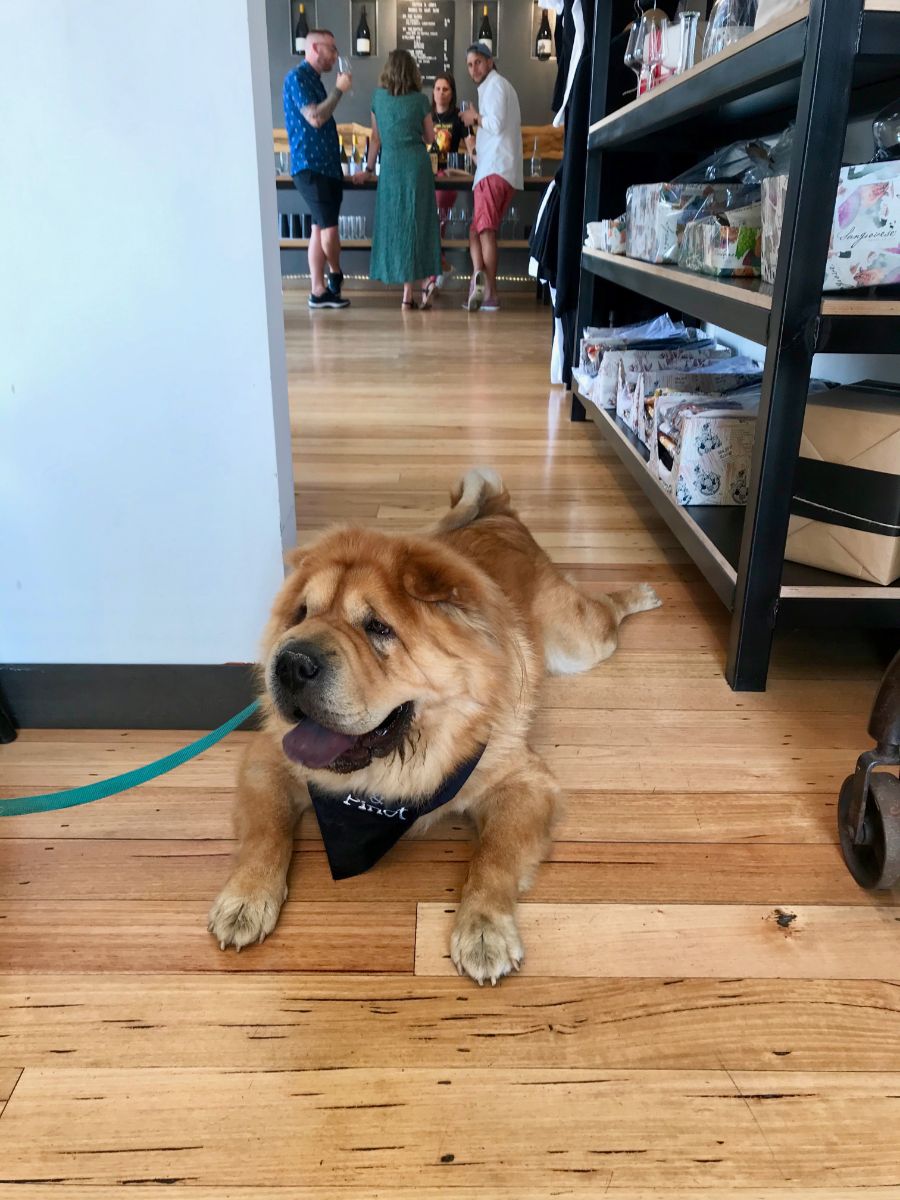 Check out the dude in the pink shorts in the pic above – seconds after this was taken, he couldn't help himself and HAD to come over and meet me!
Avarn did a great tasting with my pawrents and Uncle Pravin (he's not my real uncle, like we're not actually related, but I think of him as an uncle because he's been friends with my Mum & Dad for like forever, like 20 years or something huge like that)! So I'm lying on the floor in the way trying to get some shut eye and this Avarn chap has this lovely mellifluous Jamaican accent and I'm JUST about to drop off to sleep – when I hear my Dad ask for a pen – he's only starting to takes notes – I'm like SO embarrassed! He's a Dr, they're like this – I should know, Mum's a Dr and so's Uncle Pravin – I'm surrounded!!!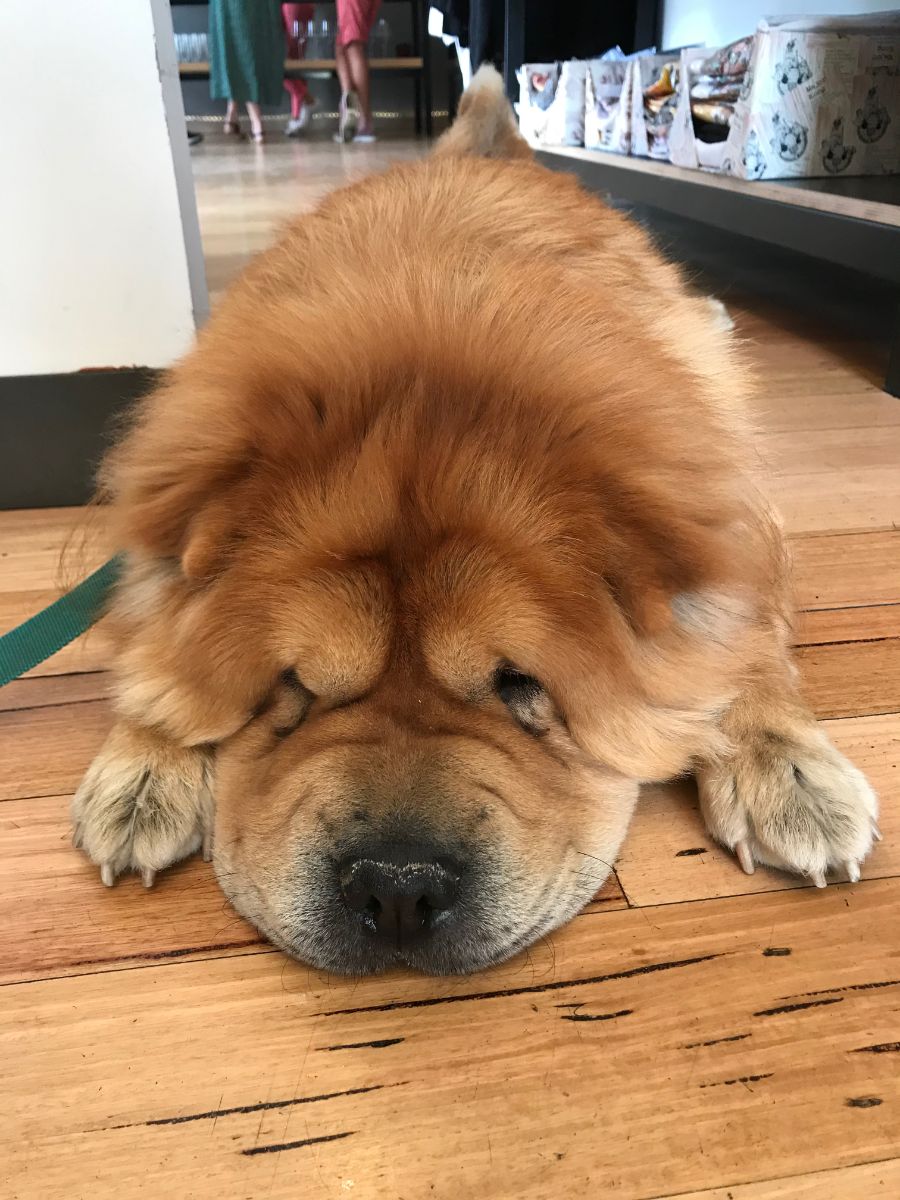 So anyway, after buying loads of Sangiovese, we get back in the van to head up to a blueberry winery near Healesville Sanctuary and frankly the conversation in the van starts to get a bit silly. Clearly my pawrents are alcohol affected – in a good way, don't get me wrong – but there's crazy talk of Dad buying a vineyard up here (Helen says this often happens at about this point in the tour), there's some Bollywood singing which Helen loves and encourages (I've got my paws over my eyes cringing, thinking, 'Woman, don't encourage them!').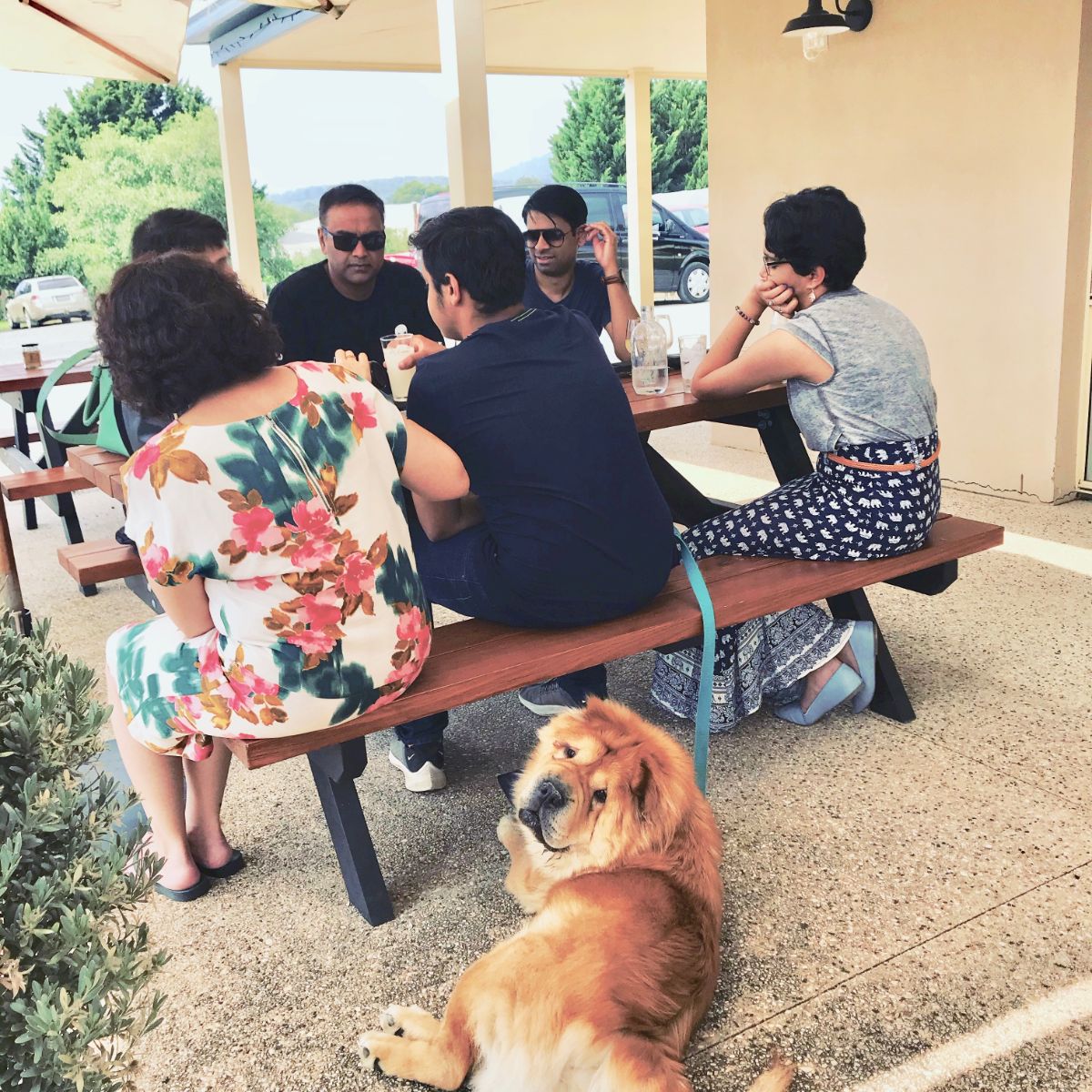 We like it at the blueberry winery – they were expecting us, in fact everywhere we went all day they magically knew we were coming and had a table reserved just for us. So we sat out under giant umbrellas and a lady brought out tasting paddles with two ciders and two wines made from blueberries (well I'll be darned – did YOU know you could make wine out of blueberries? I sure as heck didn't and I know most things!).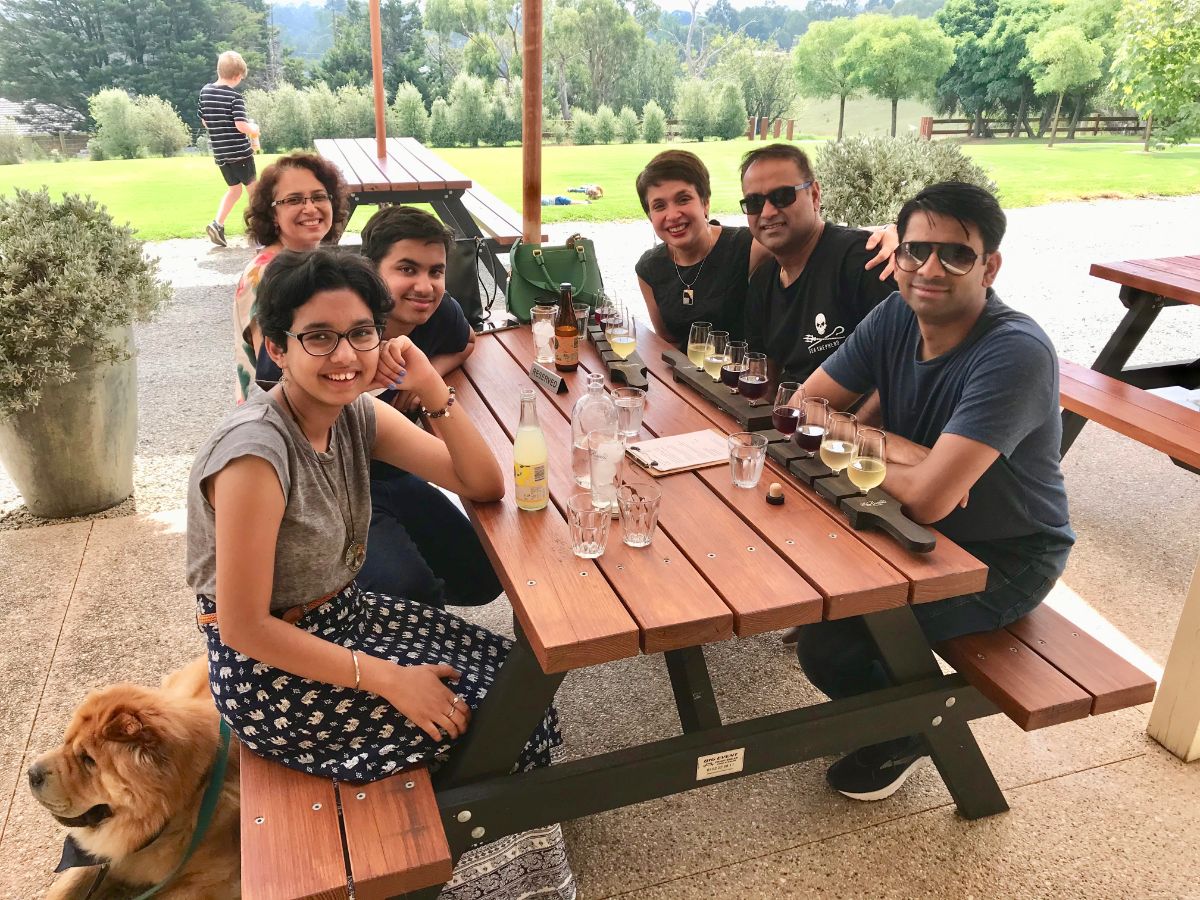 And then Mum tells Helen the story about how I got my name – so 100 years ago when Dad was trying to woo Mum back when they were at college, he gives her that soppy book 'Love Story' (he's so smooth isn't he – tho the wally hadn't even read it!!) and in the book, Jenny (the pretty one who dies, oh sorry did I just ruin it?) says to Oliver – 'If we end up together and we get a dog, we're calling it Buzo' – so there you go, it was a close run thing, I was nearly called Caesar FGS!!
After a quick photo session – (look at my Mum, Cousin & Auntie, aren't they gorgeous?)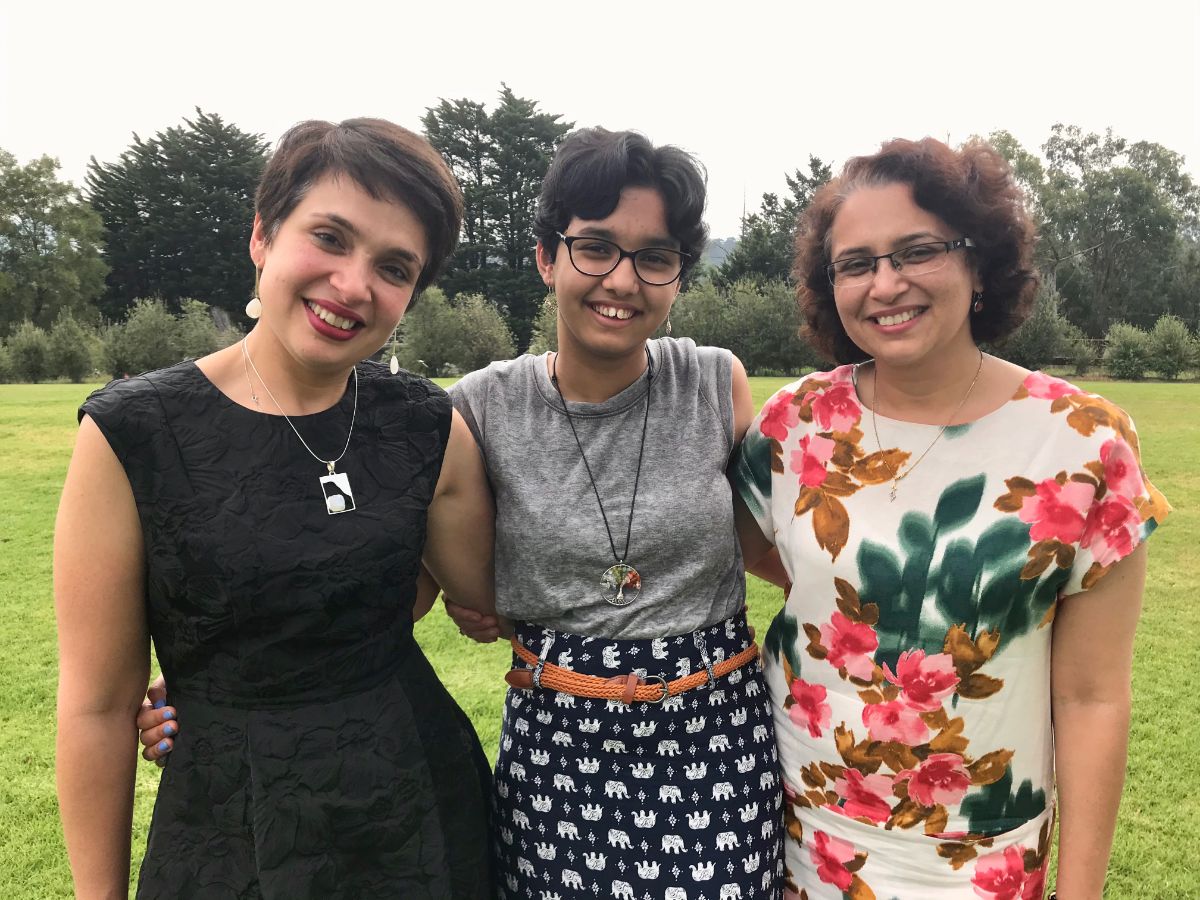 we get back in the van to go to Maddens Rise, our last stop for the day, and Mum starts teasing Dad that he's 40 and proclaiming wildly that she is WAY OFF being 40 – by her maths at any rate. And I groan inwardly, thinking, we haven't heard the last of this – we've got another 1 yr and 2 months of her 'not being 40 yet'!! And boy that's going to feel like one heck of a long time.
Maddens Rise is great – it's TINY and we sit outside in our own private group and Helen disappears off and then this lovely lady called Emma comes out with glasses of bubbles to help us continue the Festival of Dad for his birthday. And then Preet is the next to disappear and I nod my head knowingly, I know they're up to something, and before you can say Jack Rabbit, out they come, Preet holding a birthday cake with candles and everything and we're all suddenly singing Happy Birthday to my Dad. He LOVED it – bless him he loves being the centre of attention, so every now and then, I let him!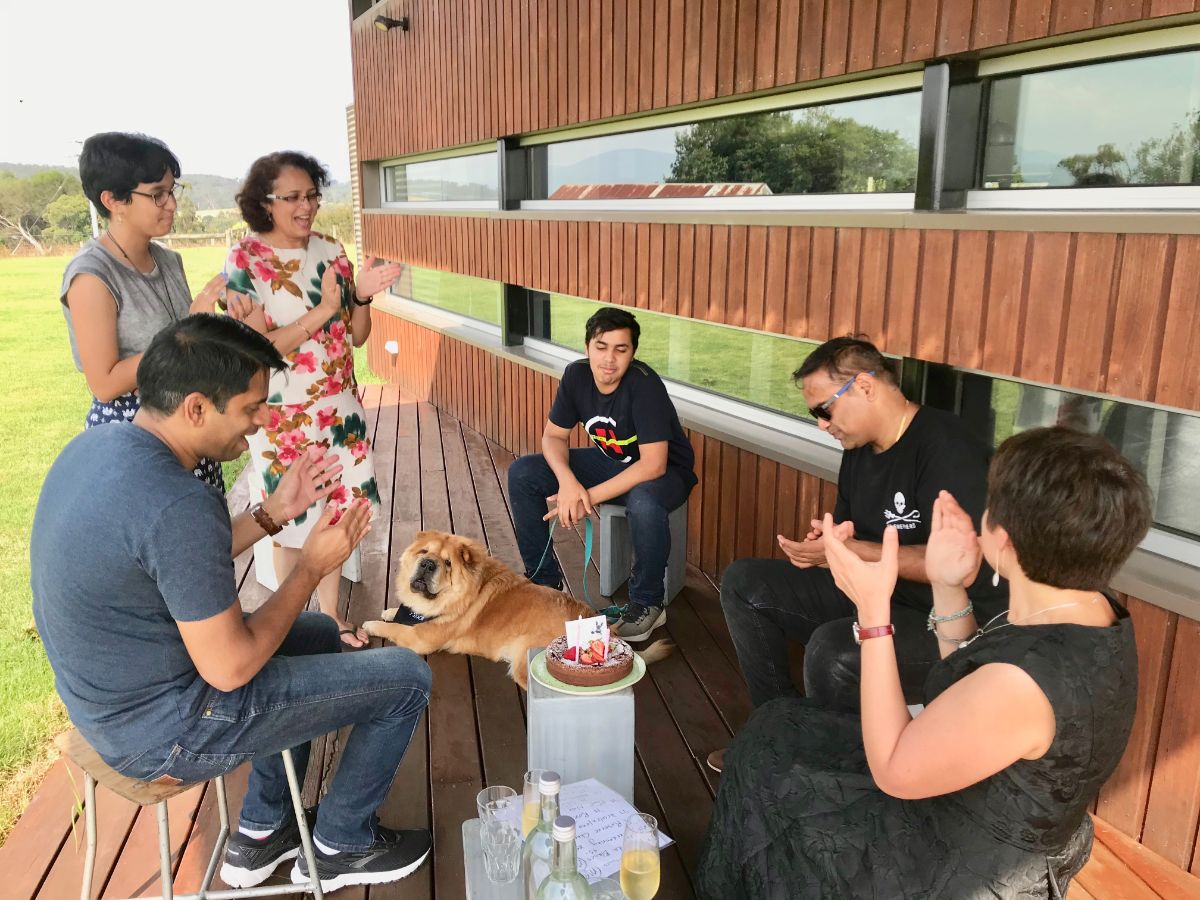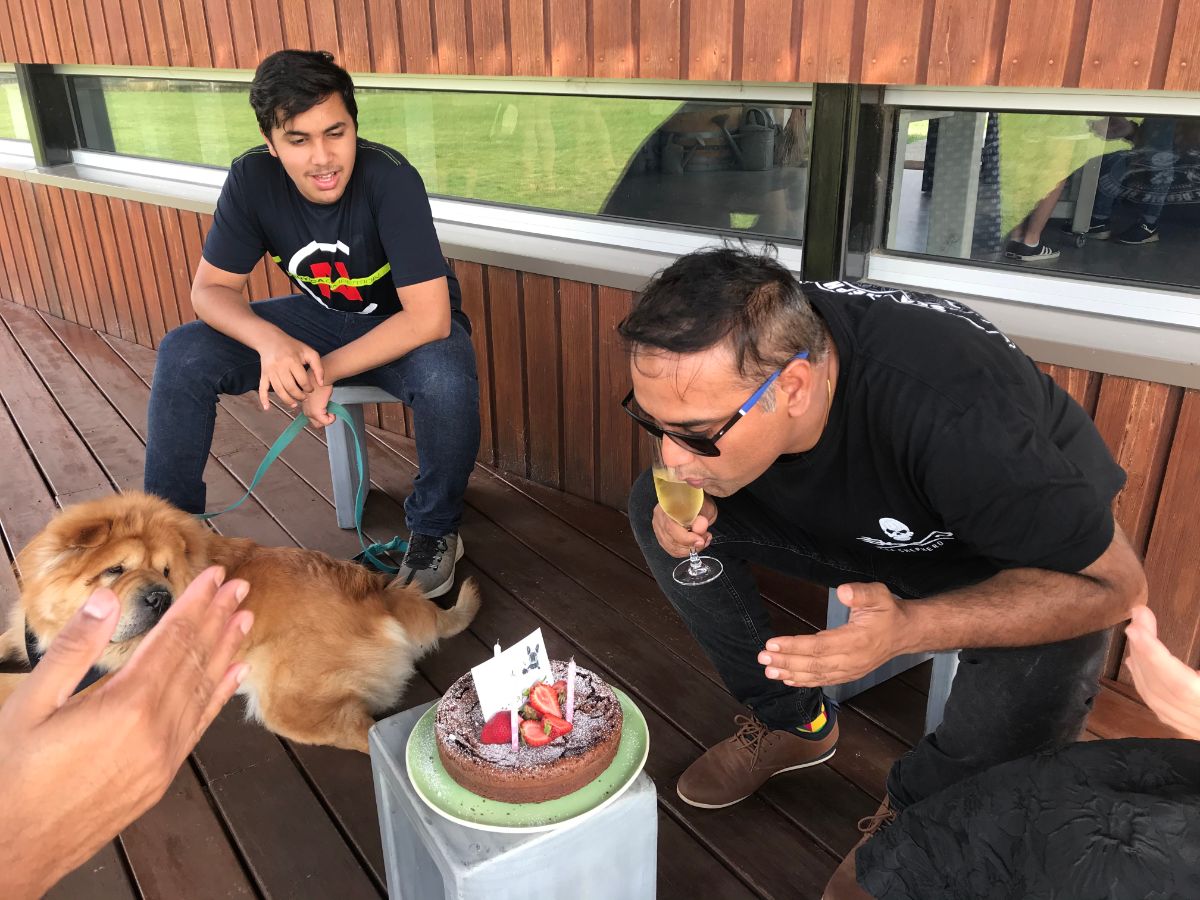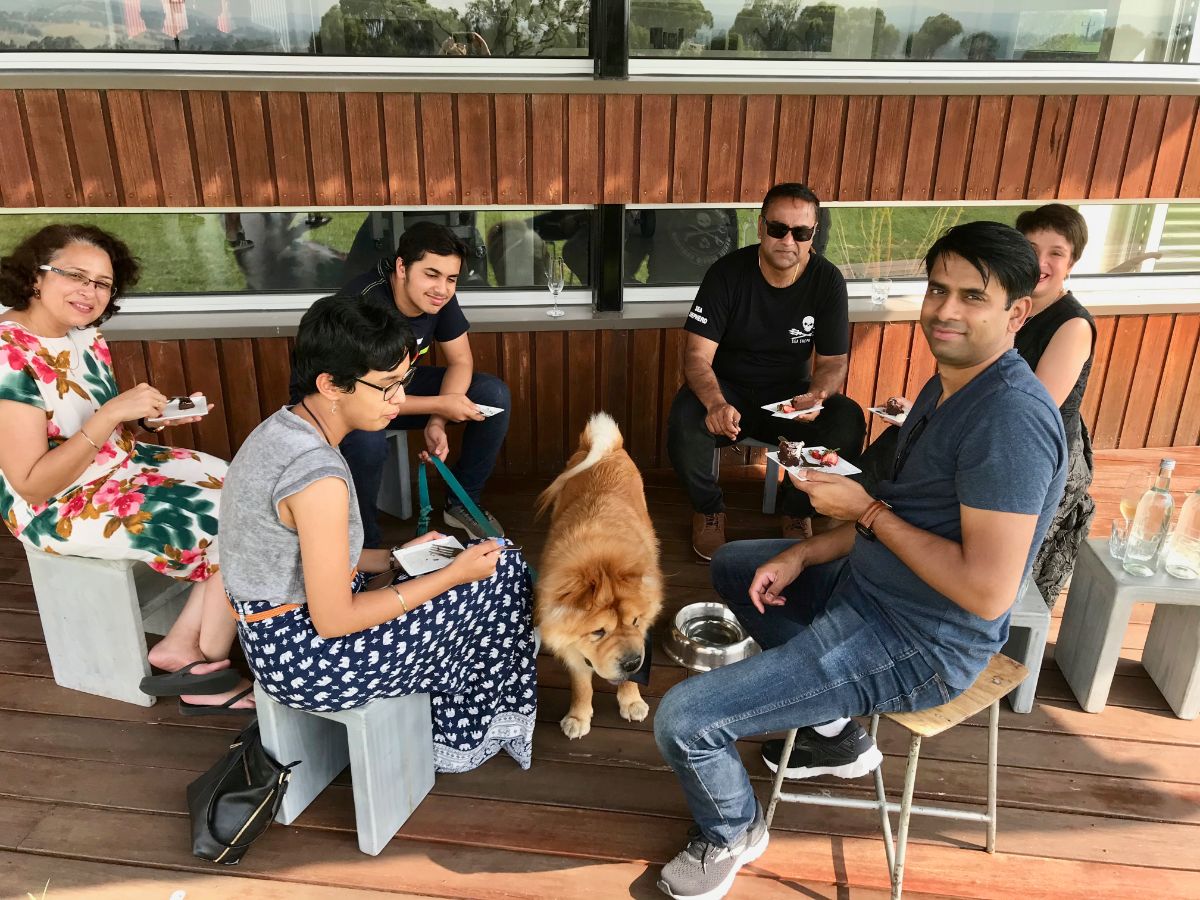 I'm not offered any cake, which is frankly quite rude and can I just add that I've also not been offered any Pinot, in fact any wine at all, all day long and we've been at it now for 7 hours!  Admittedly I have been given fresh water, even some with ice in it which was a lovely touch, everywhere we've been, Helen even had some in the van for me and in her defence she did try to give me fancy treats, but hey, I wouldn't dream of taking candy from a stranger, so I've abstained.
Everyone can see I'm really in need of some sleep by now, so we say our goodbyes to the lovely Emma and Helen wraps up all the remaining cake, cream and strawberries (probably with me in mind) and we set off back to Wiggley Bottom Farm where we all have to help carry our purchases inside (wine, cider, cheese, cake, cream, strawberries etc) as there are so many!
And everyone's hugging and thanking one another and I'm like – 'People, come on, let the poor woman go, let's get inside, find me some food and a nice cool spot on the floor to lie on and I'll get me some much needed shut eye!'
It's been a blast and so nice to be with my fam all day, but I reckon I might need to sleep for a week to fully get over so much adoration and excitement.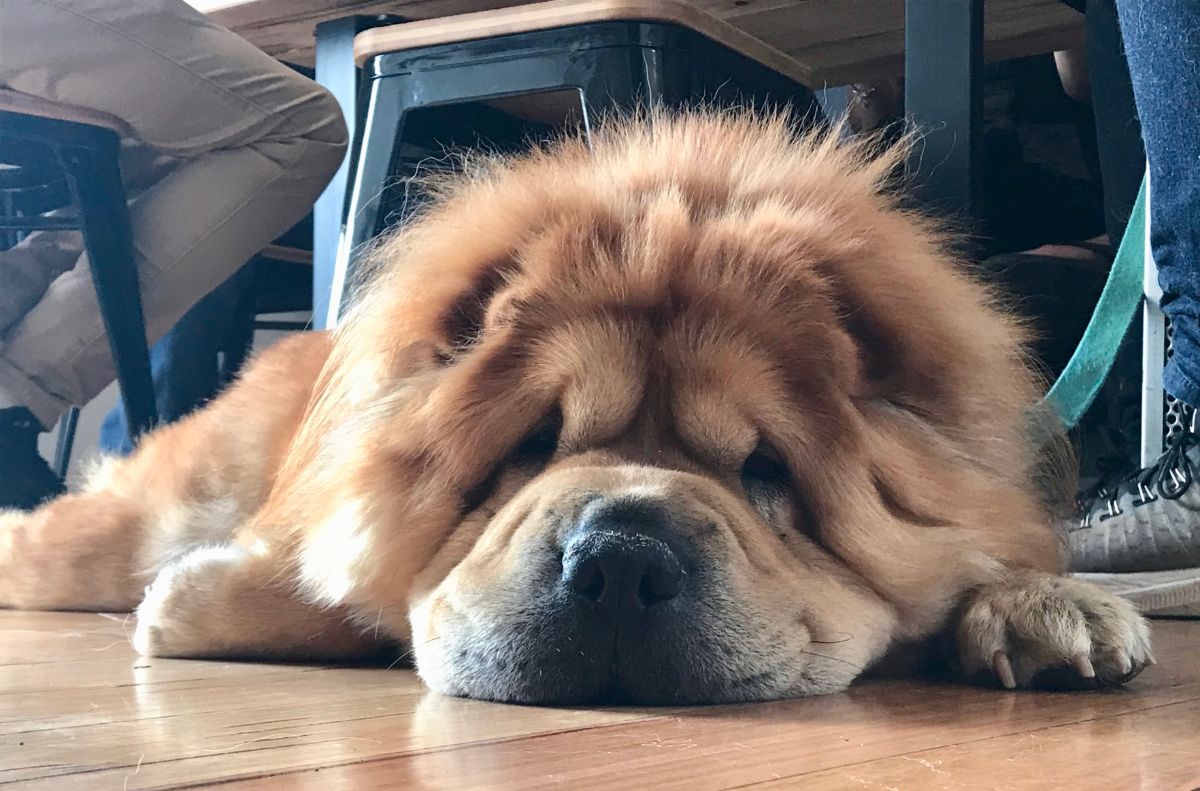 I've loved my first ever wine tour and know I'll be back.  Do yourselves a favour, book it – you'll LOVE seeing your parents after 7 hours of wine tasting – hilarious!