Bubba here folks – I'm a boisterous 2-yr old mini Schnauzer, younger brother to Oreo who is so old she sleeps a lot.  And we now have a mini human in our pack called Wolf – so we're quite the team.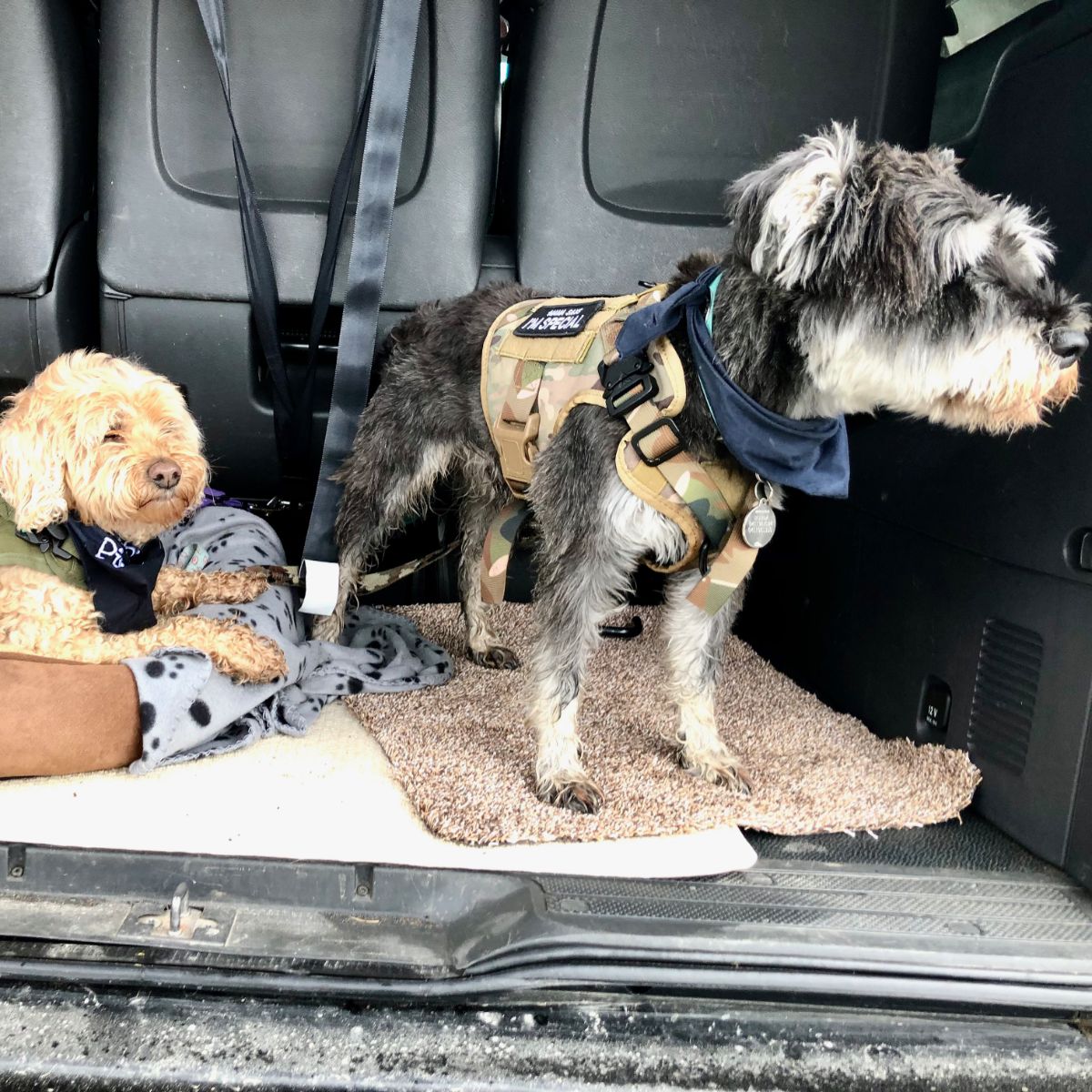 Here's Wolfie in charge of my lead at Payten & Jones' cellar doors that we visited on our fabulous wine tour recently – what could possibly go wrong people?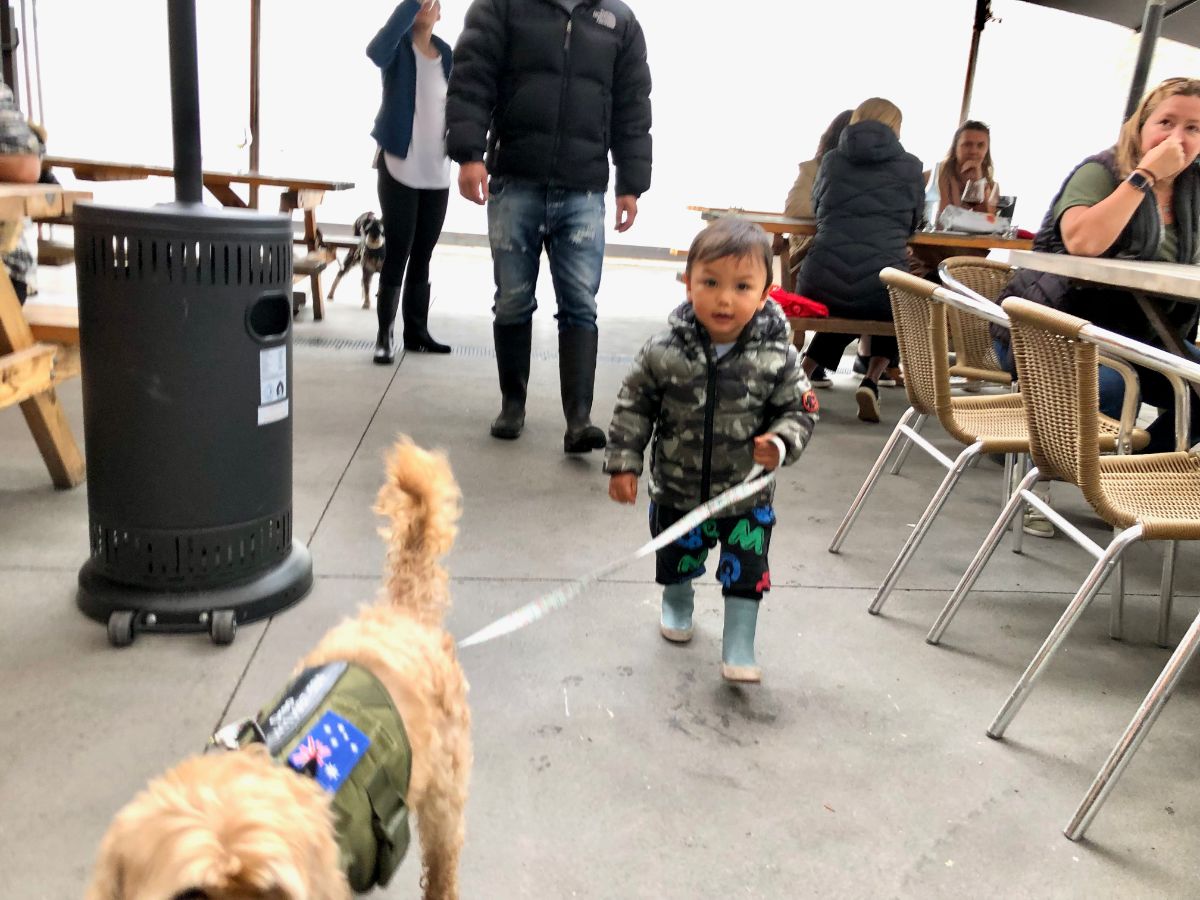 Despite the fact that it rained all day, we had a ball because we were all in jackets, wellies (well, the humans were) and even had giant umbrellas to keep us dry as we went in and out of all the wineries.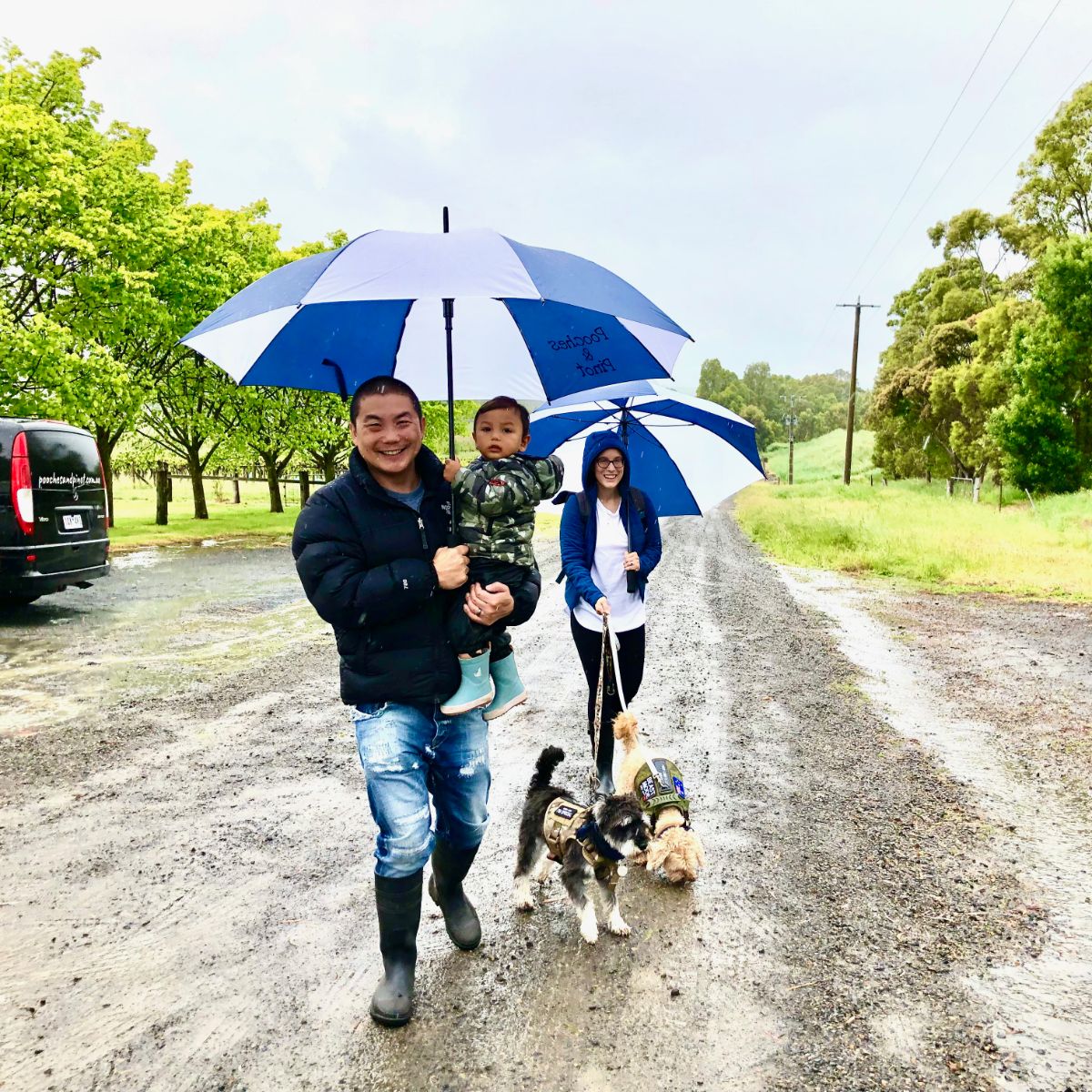 Jeff had even arranged for a nice warm fire at one of the cellar doors where we warmed ourselves after our humans had tried their wines.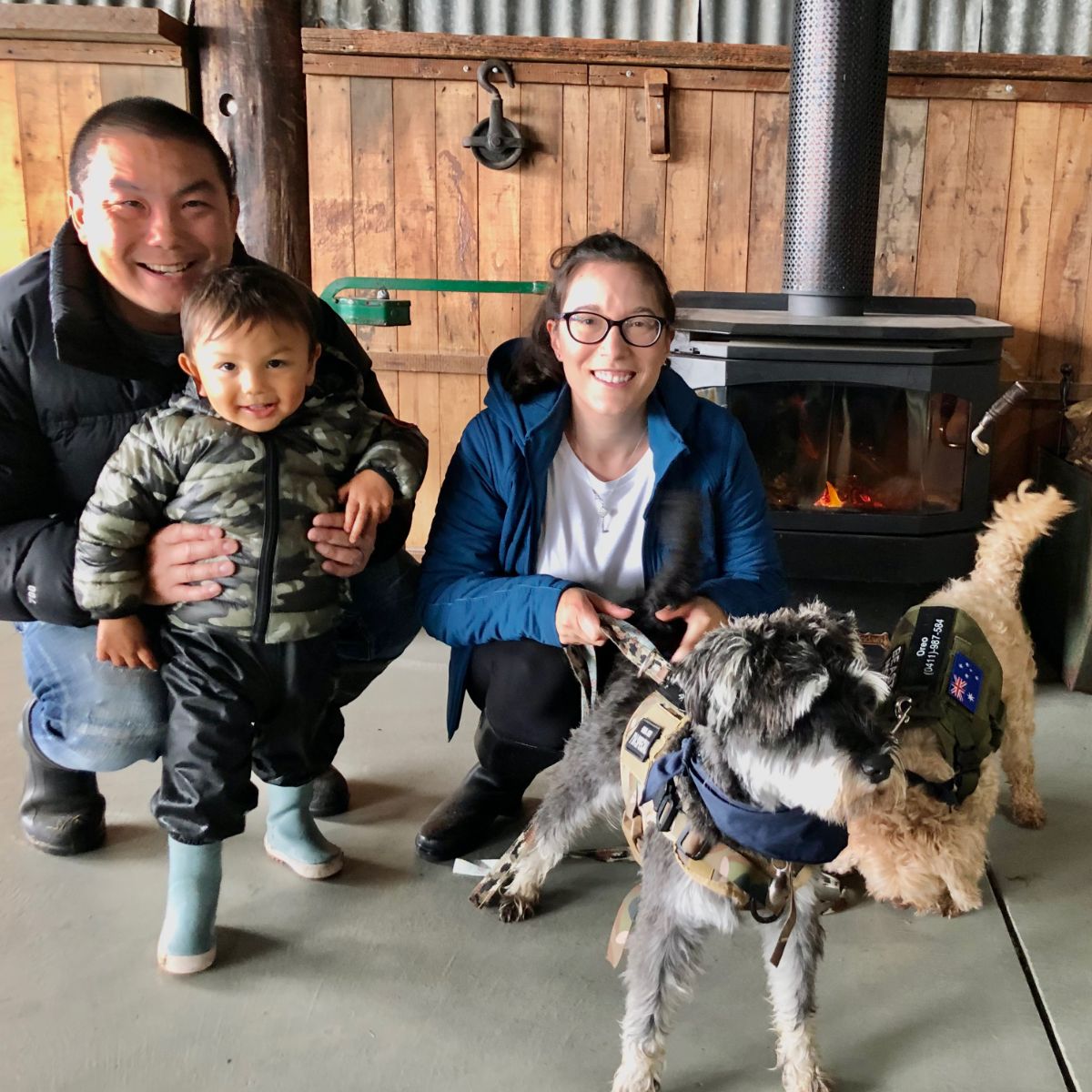 Our wine tour even included lunch at one of the wineries – look at our humans getting all romantic over a platter!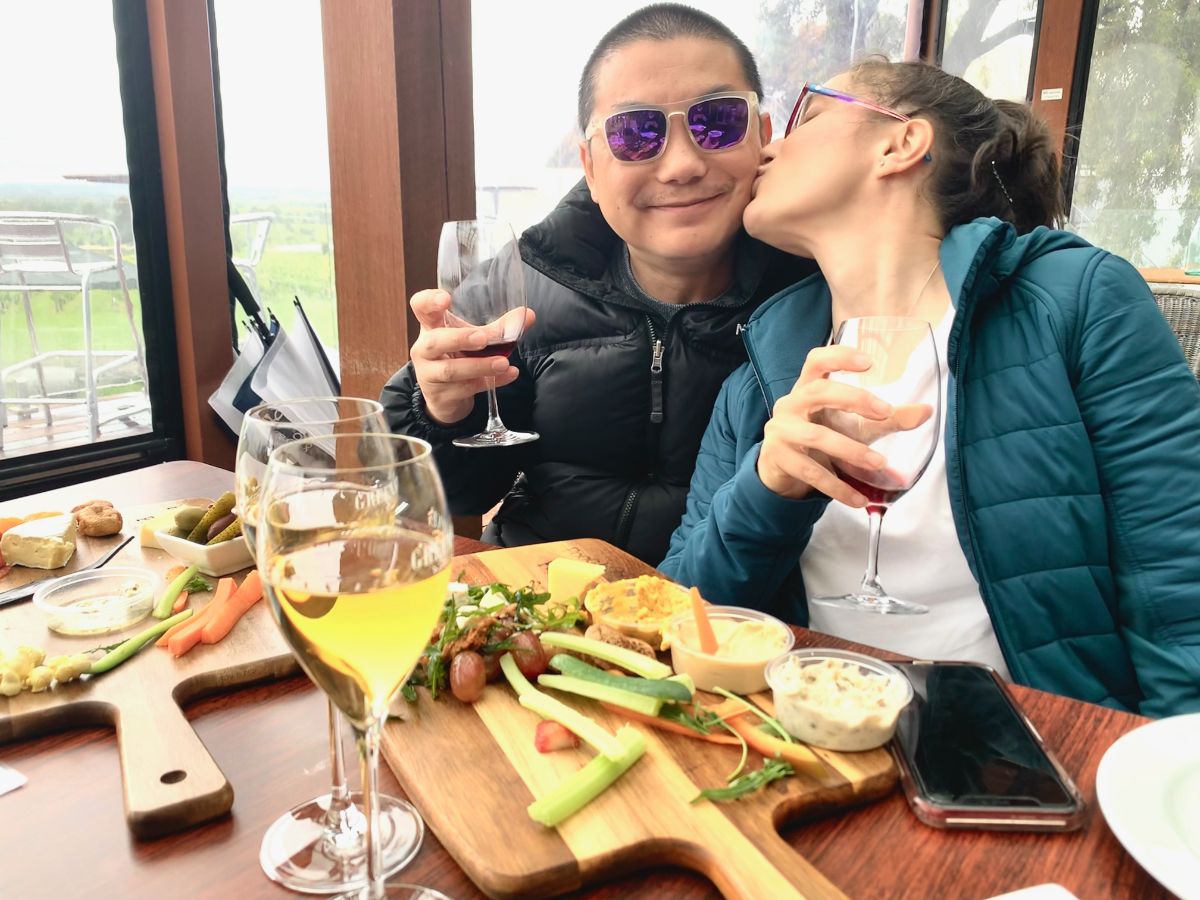 It's hard for me to choose my favourite cellar door we visited, as they all had their own unique charm – but Payten & Jones was v cool and I loved their graffiti!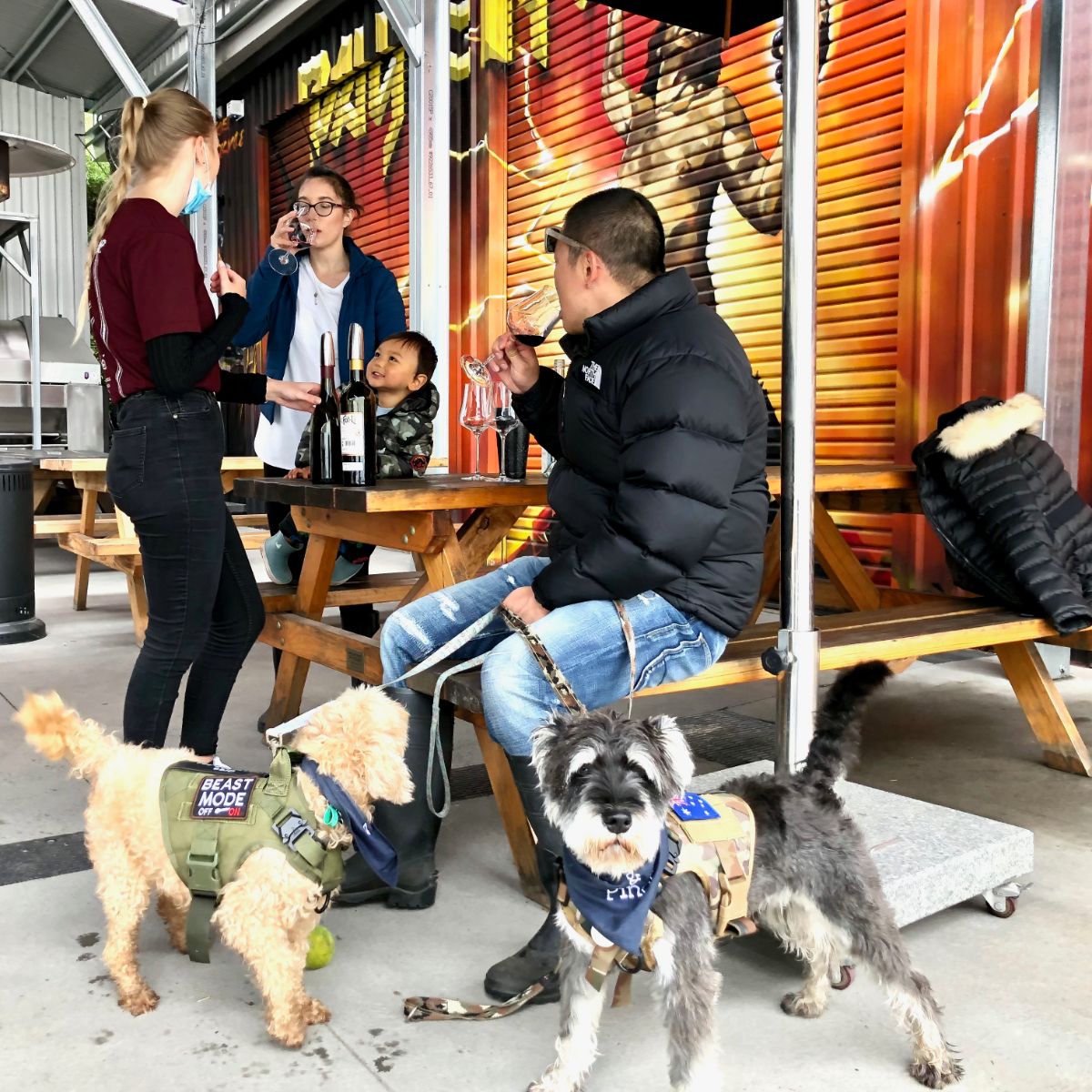 I loved all the greenery in the valley and many of the wineries had large lawns I could run around on and Greenstone's was the best and my Dad John took the Wolf cub for a walk (to get him off to sleep before lunch) and then me & Oreo for a walk too after lunch and it was ace – the man's a machine.
And it wasn't all about wine all day – we went to a gin place where Dad tried loads of tiny gins, Mum had a hot chocolate and Wolf tried to fleece Jeff's credit cards out of his wallet when he wasn't looking!  Rooky mistake Wolf cub – there's photographic evidence!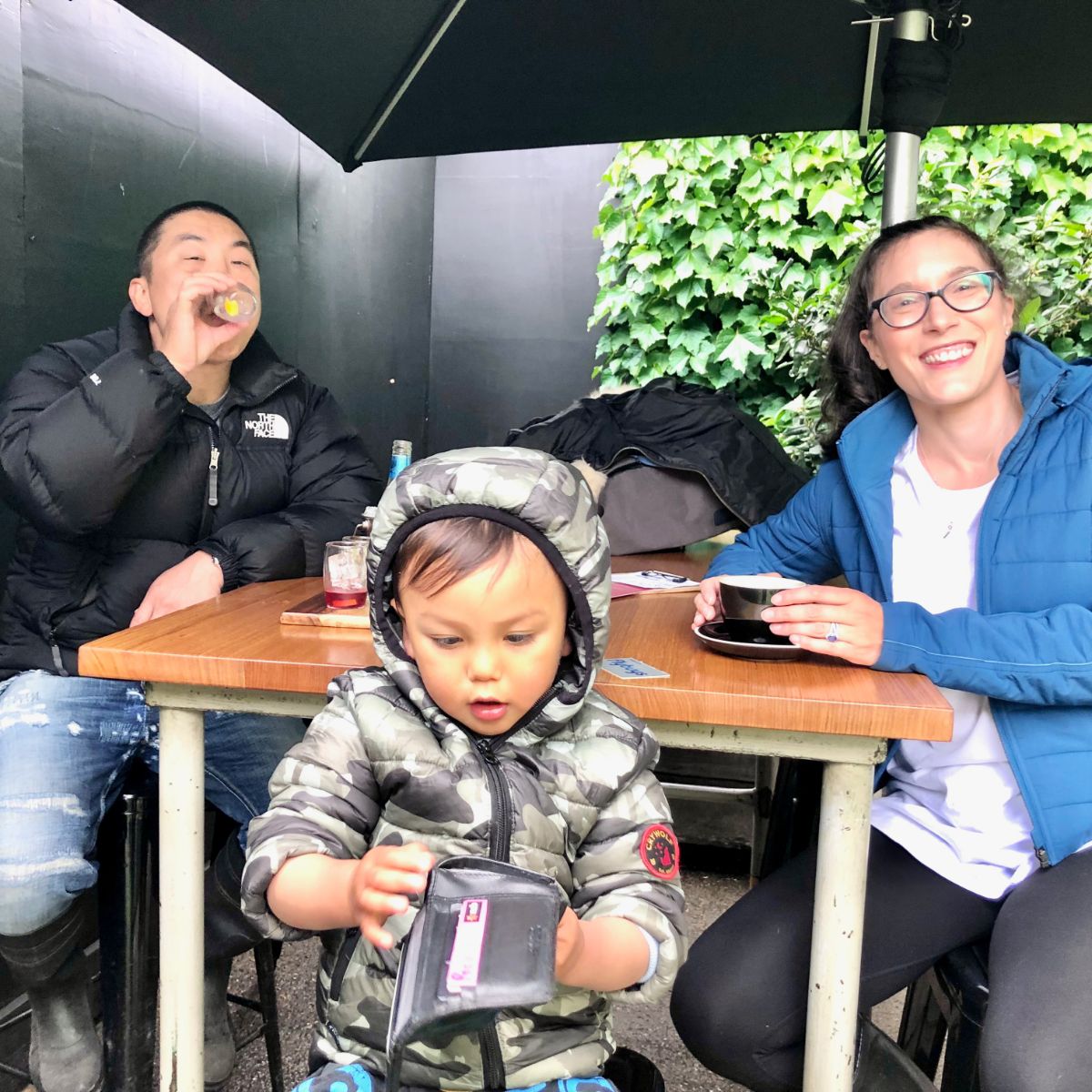 It goes without saying that I was quite a hit with the ladies – Jeff and John looked on in admiration as all the women made a beeline for me.  What can I say – you've either got it or you don't!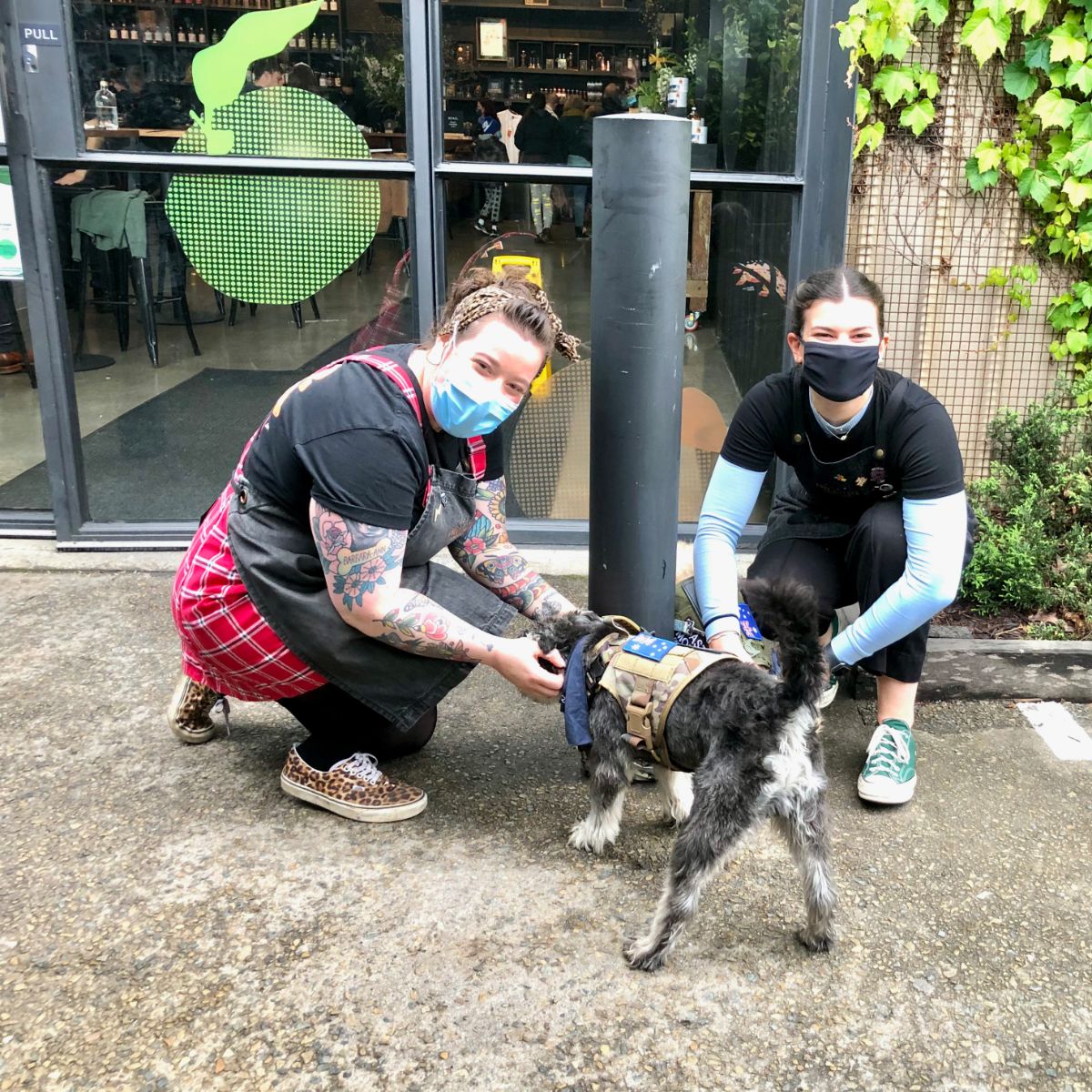 At the end of our fab tour Jeff drove us back to our accommodation at Wiggley Bottom Farm where Wolfie, Oreo and I did some more running around on the lawn while the humans unloaded the van – we love it here, there are goats, geese, horses, resident dogs and the owner had even kindly lit our fire for us while we were out, so we came home to a warm cottage!  5 barks out of 5 from me!