Hi people, allow me to introduce myself, I'm Beau – and I'm a 1-year-old Poodle and I live on a farm in Moyston with (wait for it) Hereford cows, crossbred sheep, thoroughbred horses, a couple of pigs, two staghounds, a collie, a jack russell and a would-you-believe-it CAT – who has a wicked right hook which I found out last week!  So as you can imagine I don't often get my Ma and Pa and girls to myself.  Which is why I cunningly organised a wine tour to help my Pa celebrate his birthday and I wisely didn't invite the other animals!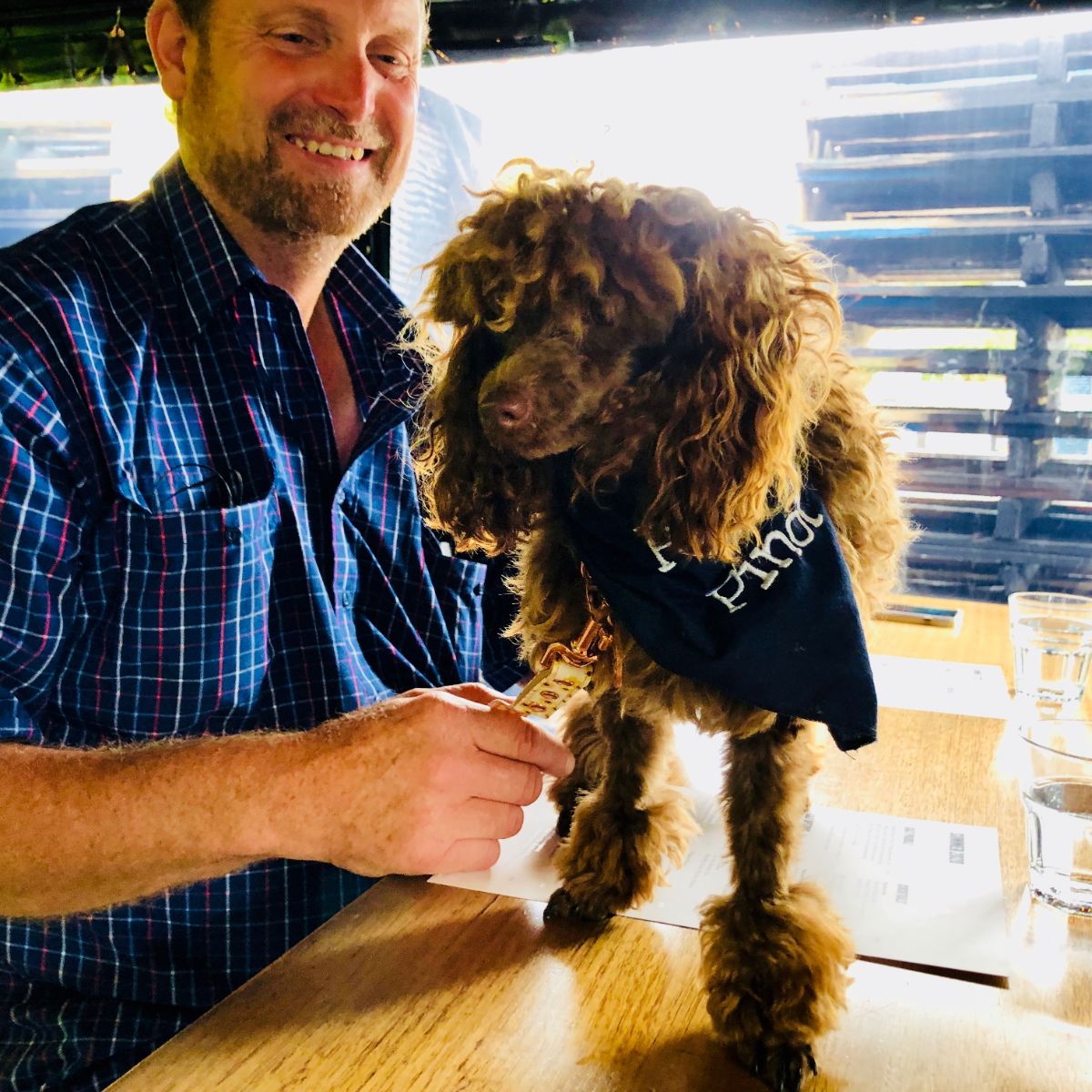 I was 'the chosen one' for the day and spent my day lounging around in a very smart bandana that Jeff (the dude who owns Pooches & Pinot) brought for me, which was twice my size, but I wore it expertly and with finesse as you can see from the pics.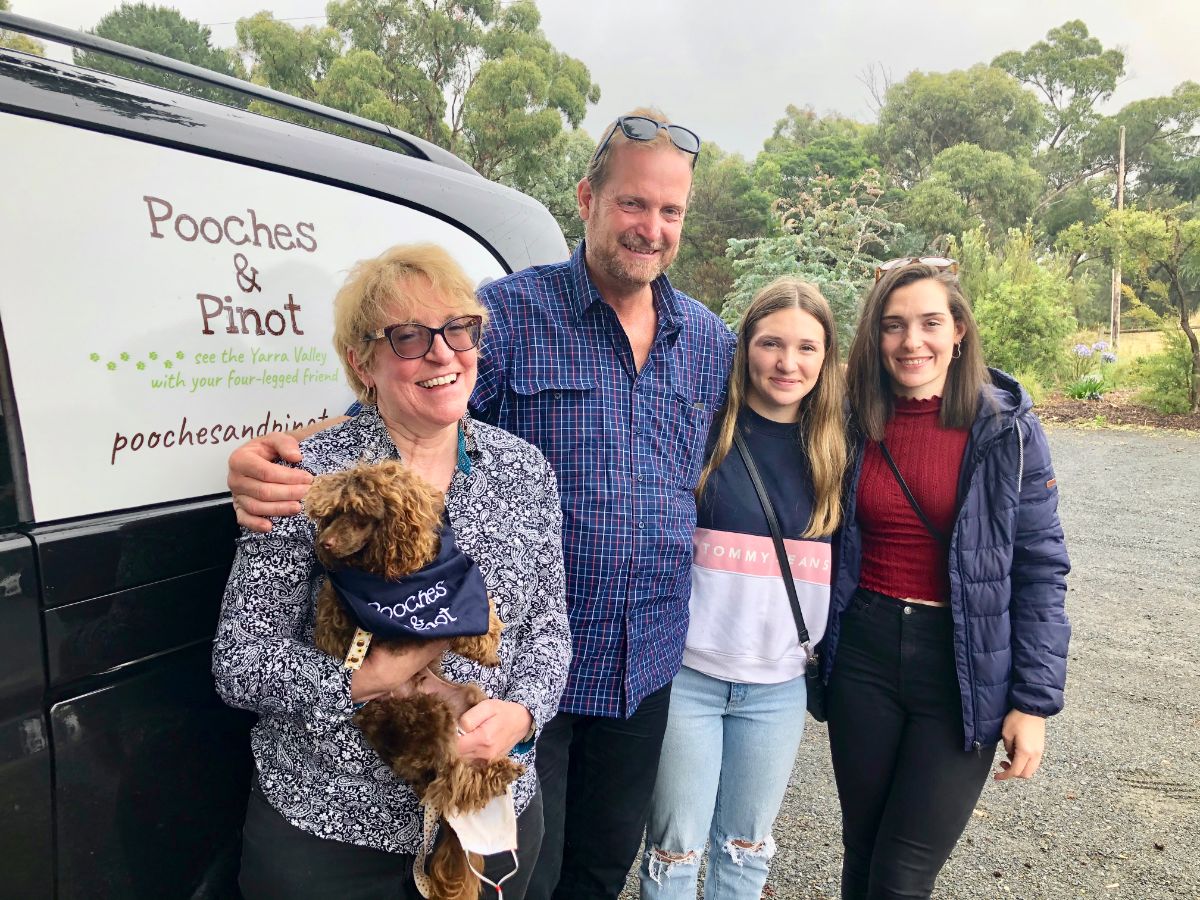 I was given the royal treatment from the moment Jeff arrived at our house (we were staying in Packenham) and was placed gently into the back of a mafia-esque black Merc where I had my own seat, seatbelt and soft blanket – befitting my 'chosen one' status.  I'm used to the big blue ute so I was quite taken with this upgraded mode of transport.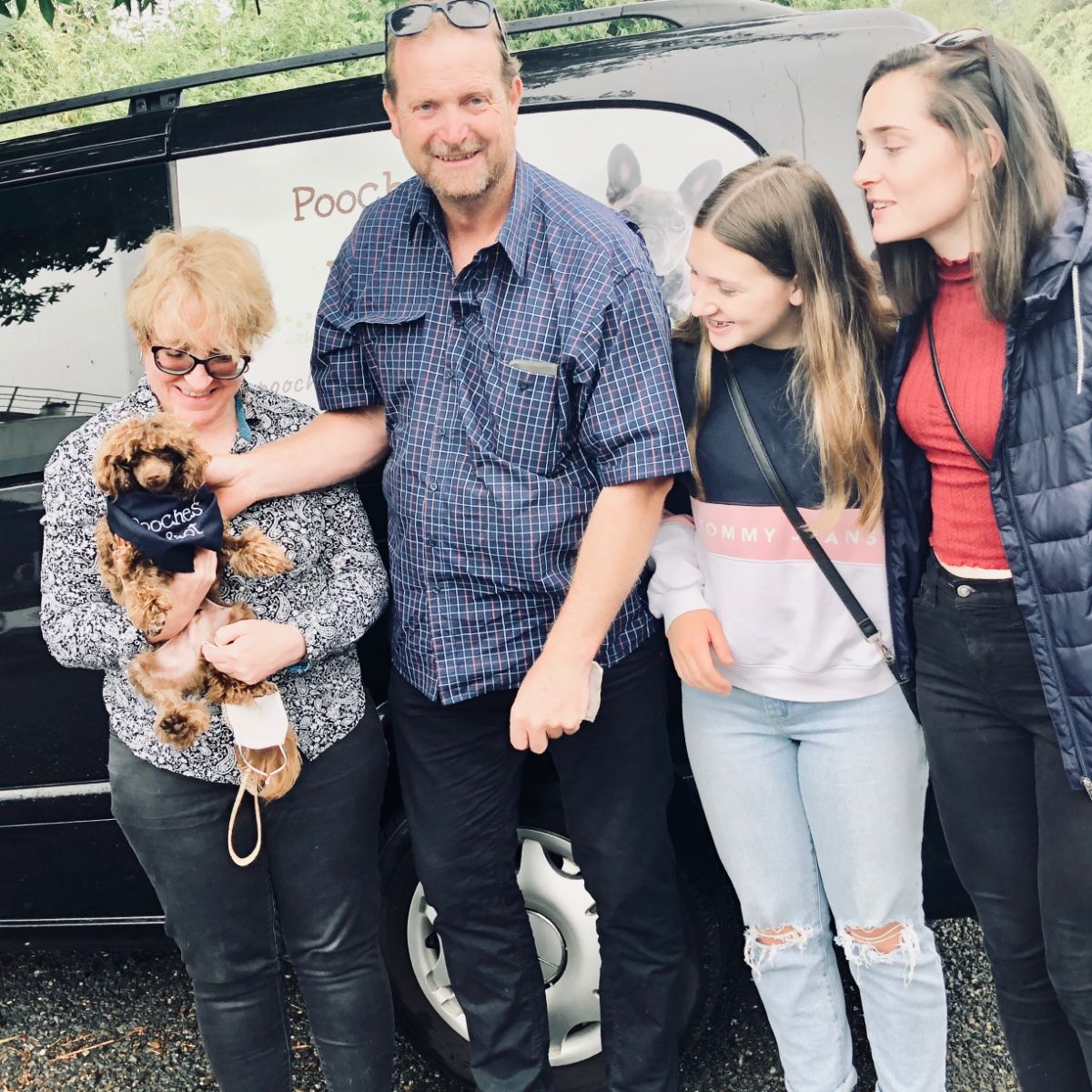 We all chatted happily in the Merc as Jeff drove us to a fabulous winery called Rob Dolan where we got to sit in a lovely alcove away from the rain that was coming in sideways while a lovely lass called Holly came out with wine for my family to drink – I declined as it was only 10.30am and I sat on my Mum's knee and observed and was fed Laila and Me gourmet treats so I was very happy. We had the place to ourselves which I loved – made me feel very special to be the only dog on the property. And Caitlyn, who's all grown up now at 18 years of age (yup, 18 times older than me!!!), was here with me trying new wines, which is a great reward for the excellent marks she just got in her VCE.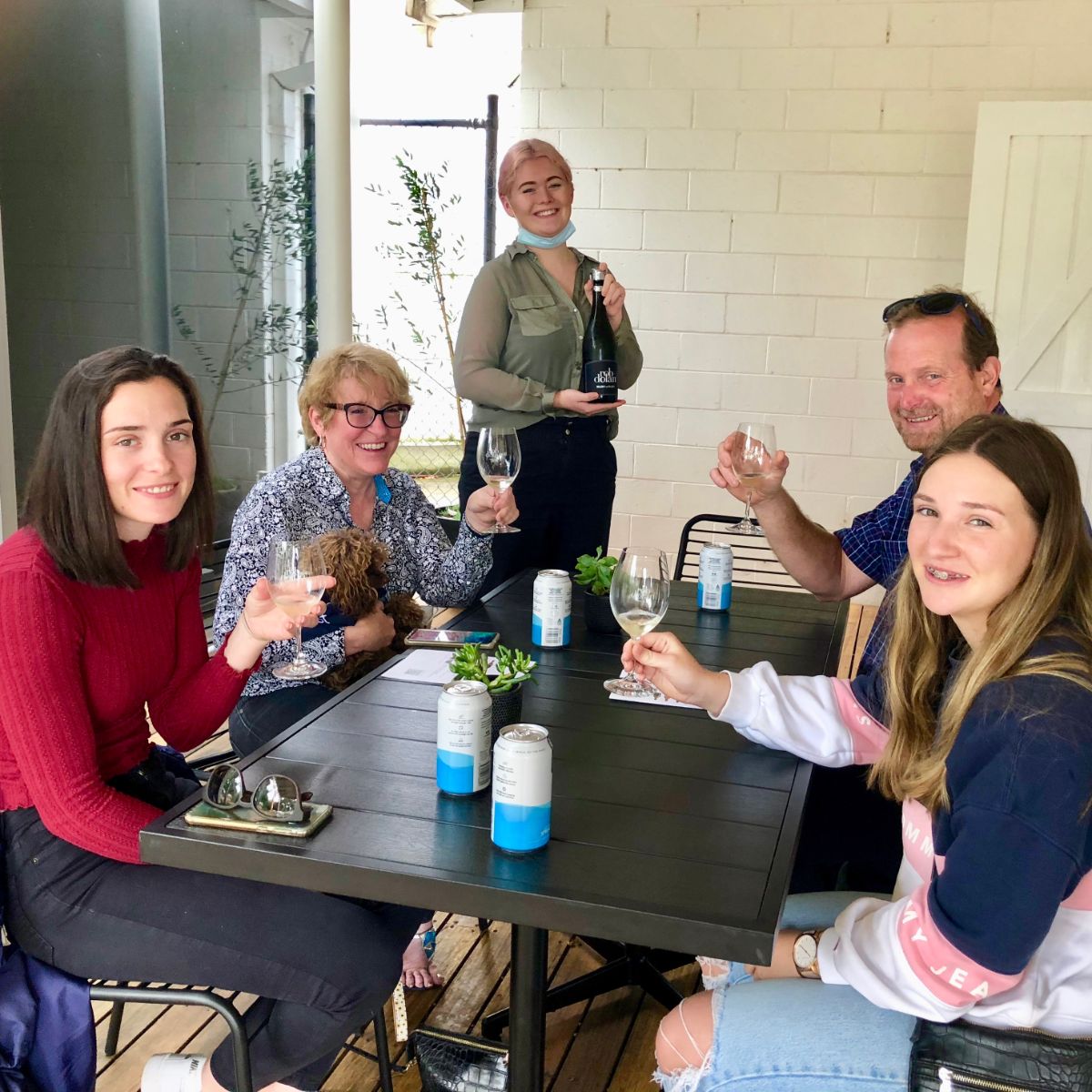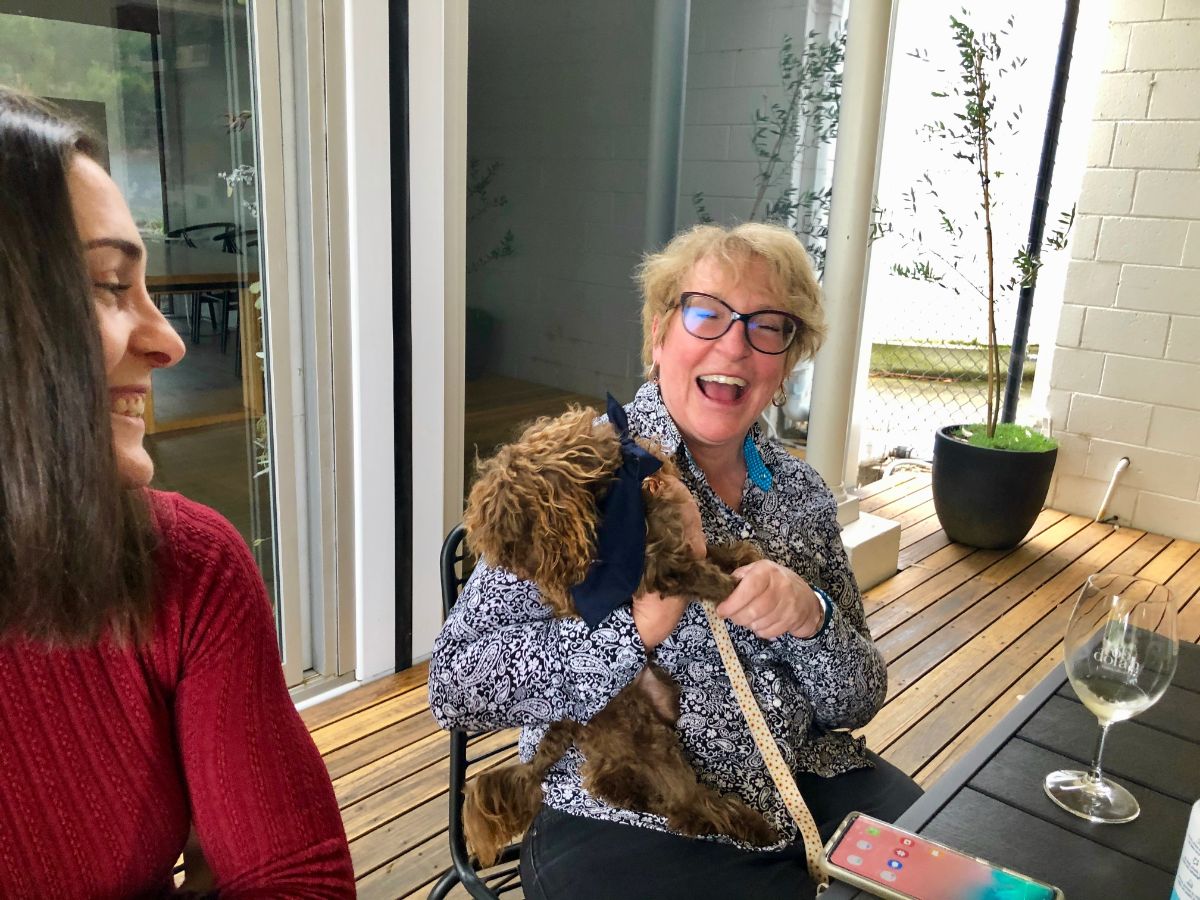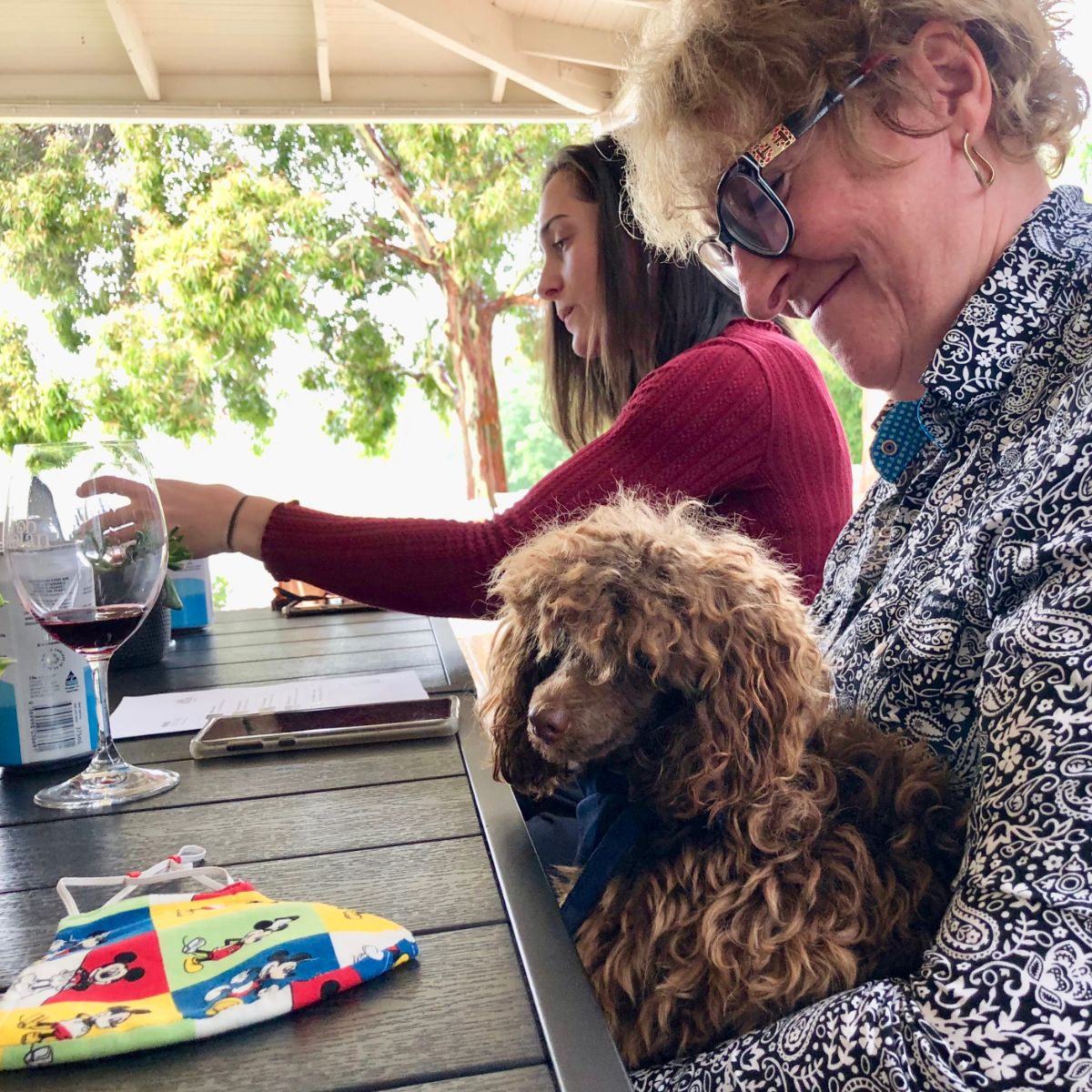 Anyway, I digress, we loved Rob Dolan's and then set off in the cool van again, this time to a place called Yering Farm Wines which is, like its name suggests, a farm so I was right at home with all the smells.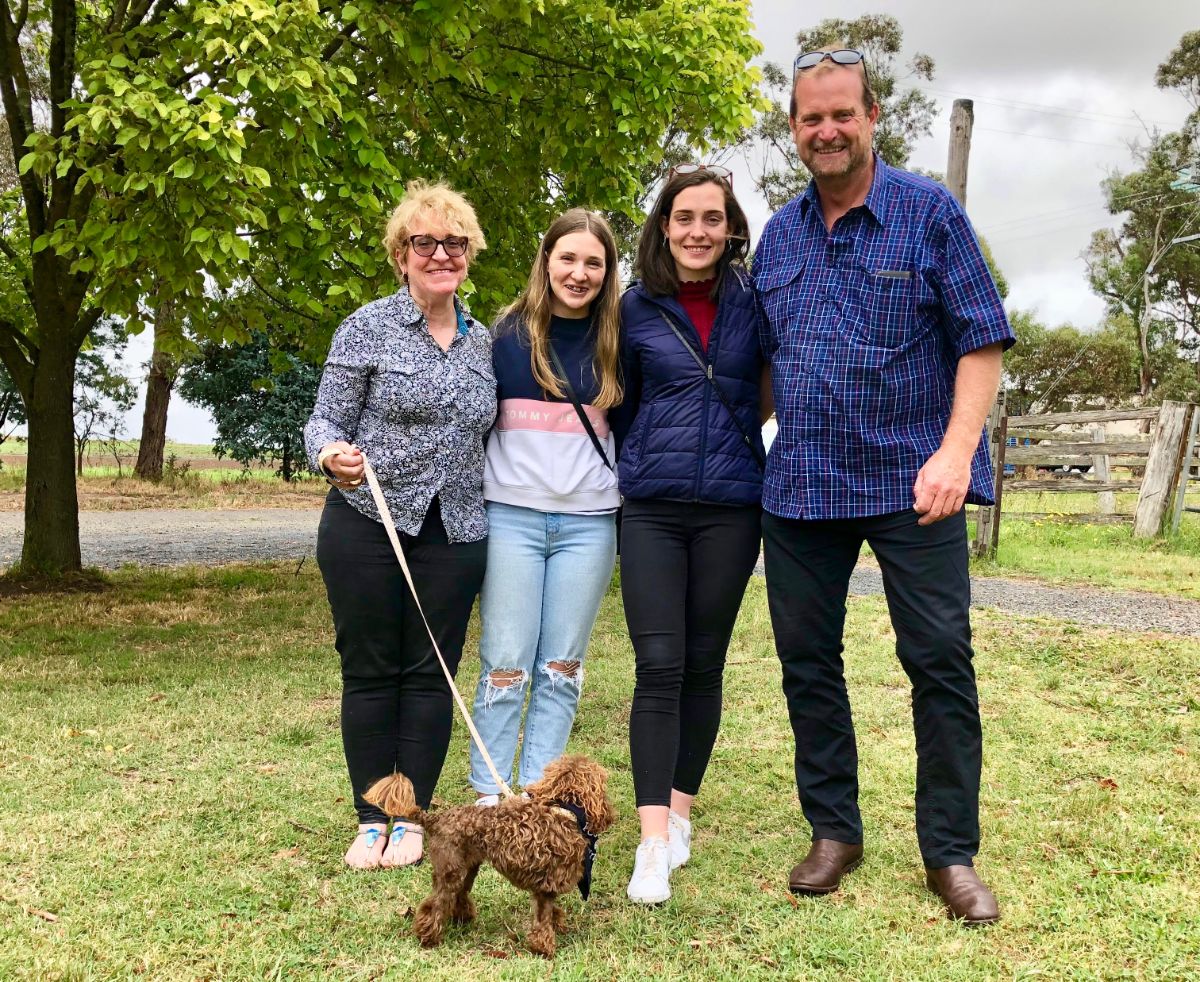 I led everyone inside and was greeted by a gorgeous lady called Megan who couldn't wait to pour more wine for my lovely family.  I took Jeff off for a walk outside to check on those smells I mentioned and Jeff walked very nicely with me, he knows how to show a dog a good time and has clearly done this before!  As I expected, Caitlyn loved Yering Farm's syder (their spelling not mine) which they make from their pink lady apples from their orchards.  So after purchases had been made, I suggested to Jeff that it might be time for my family to have some lunch and Jeff agreed and drove us into Healesville past rolling green hills which made Dad come out with all those comments he has to make about how green everywhere is and how it doesn't look like this back home on the farm.  He may be a builder, but he's a farmer at heart.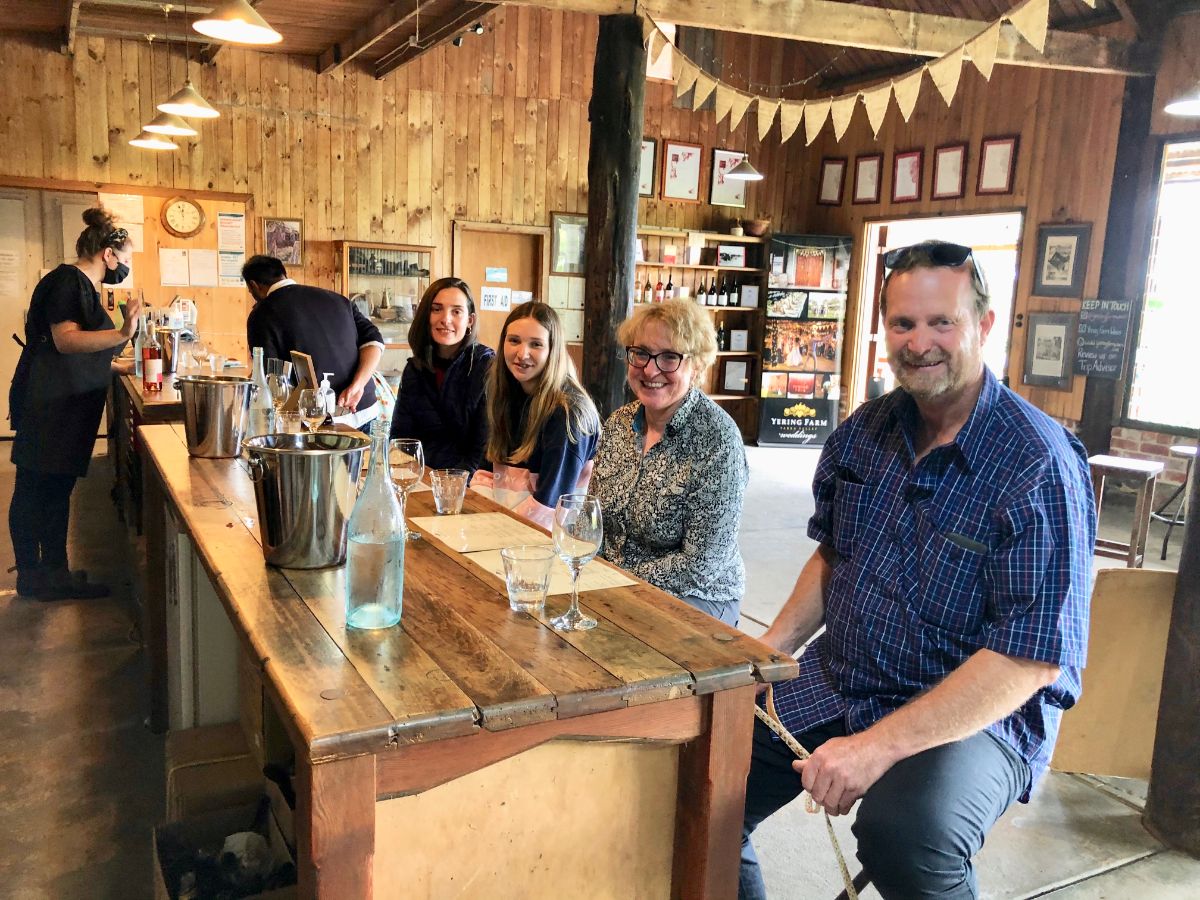 So we drove into Healesville and got a rock star park in the main street bang opposite the cute cafe we were going to for lunch – it seems everyone in Melbourne had heard I was here today as they were out in droves.  We were welcomed by the owner Ben who could do with a shave (just saying) and Jeff took us to our table, told us to order whatever we wanted off the menu and left us to it (nice touch that we got to enjoy lunch en famille) and our meals arrived really quickly – Zoe had the brisket and I don't mean to be a dobber but I def saw Dad nicking some of her chips (cheeky).
Jeff miraculously seemed to know when we had finished our fabulous lunch and were raring to go exploring again and he arrived and put us back in the van and drove us off to a huge and brilliant park called Maroondah Dam that had a massive wall which holds back loads of water and we walked up onto the top of it and peered over in amazement at all the water on the other side.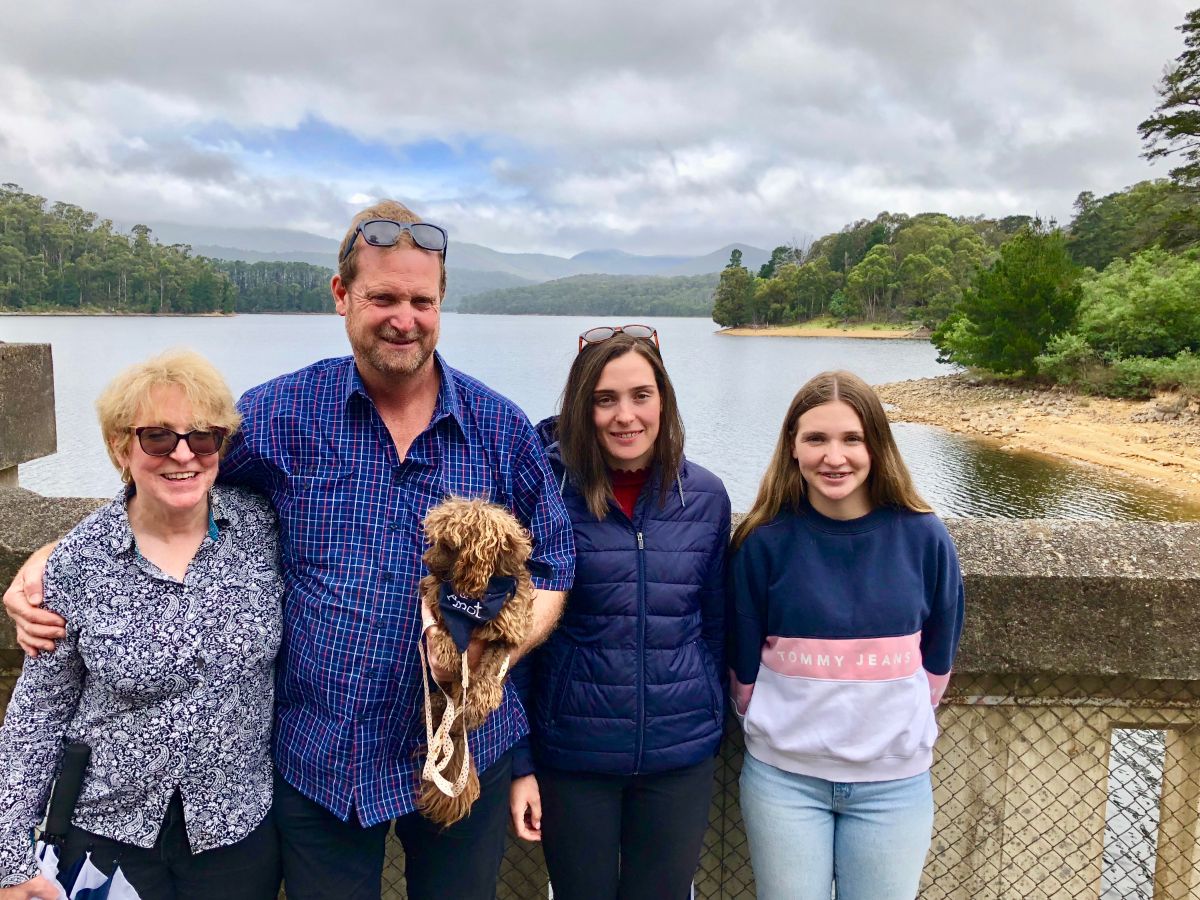 It kept trying to rain, but clever Jeff had given us all umbrellas which kept the rain away.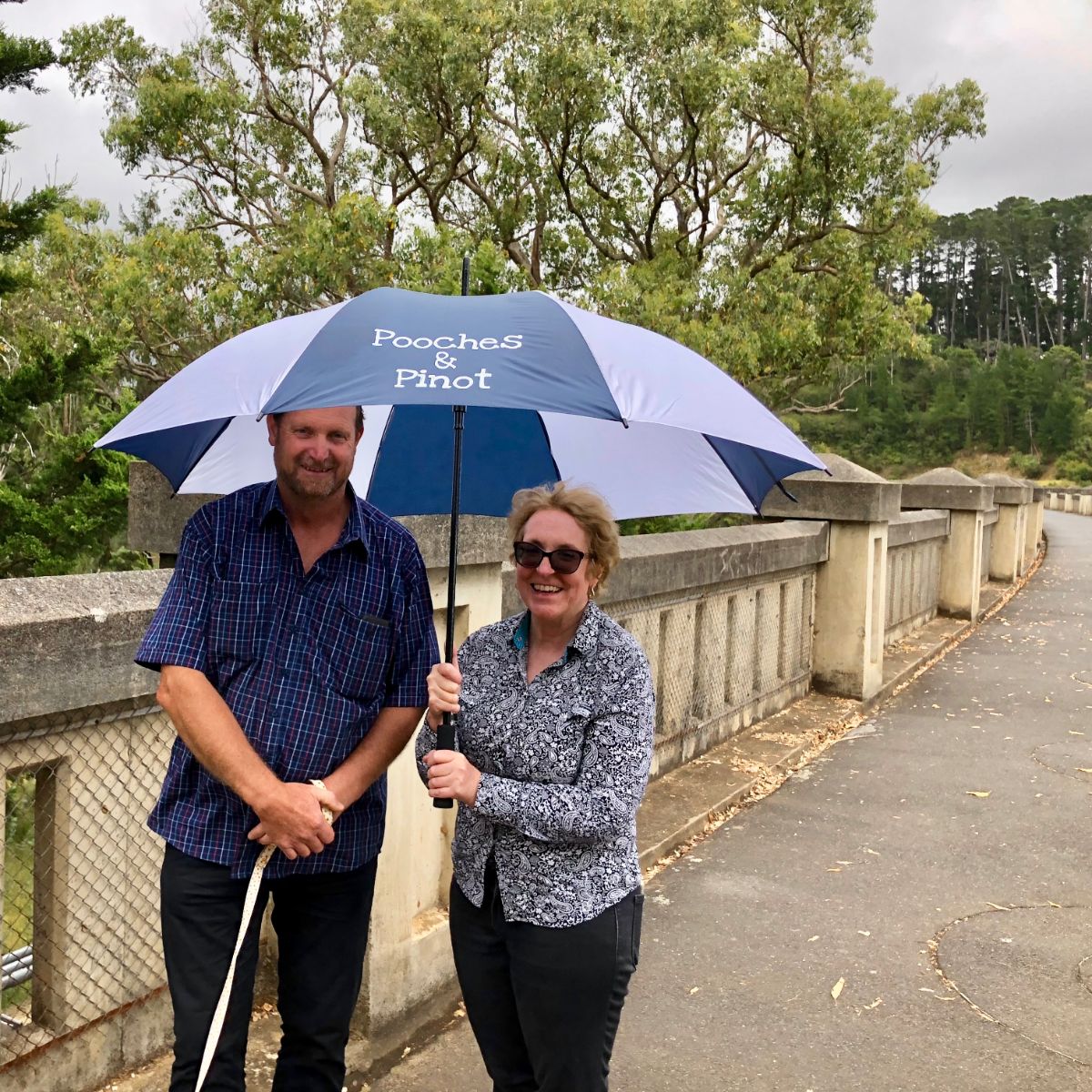 I could have sniffed and walked at this park for the rest of the week, but someone (Zoe) was keen to get to our next stop which was called Four Pillars Gin.   We were taken in and sat at a high table and while my family were each presented with pieces of wood with glasses of different coloured liquids to sniff and taste, I was adored by a lovely gal called Ashleigh who said that stroking me had filled her heart.  Made a dog's day it did, to hear I'd brought such joy.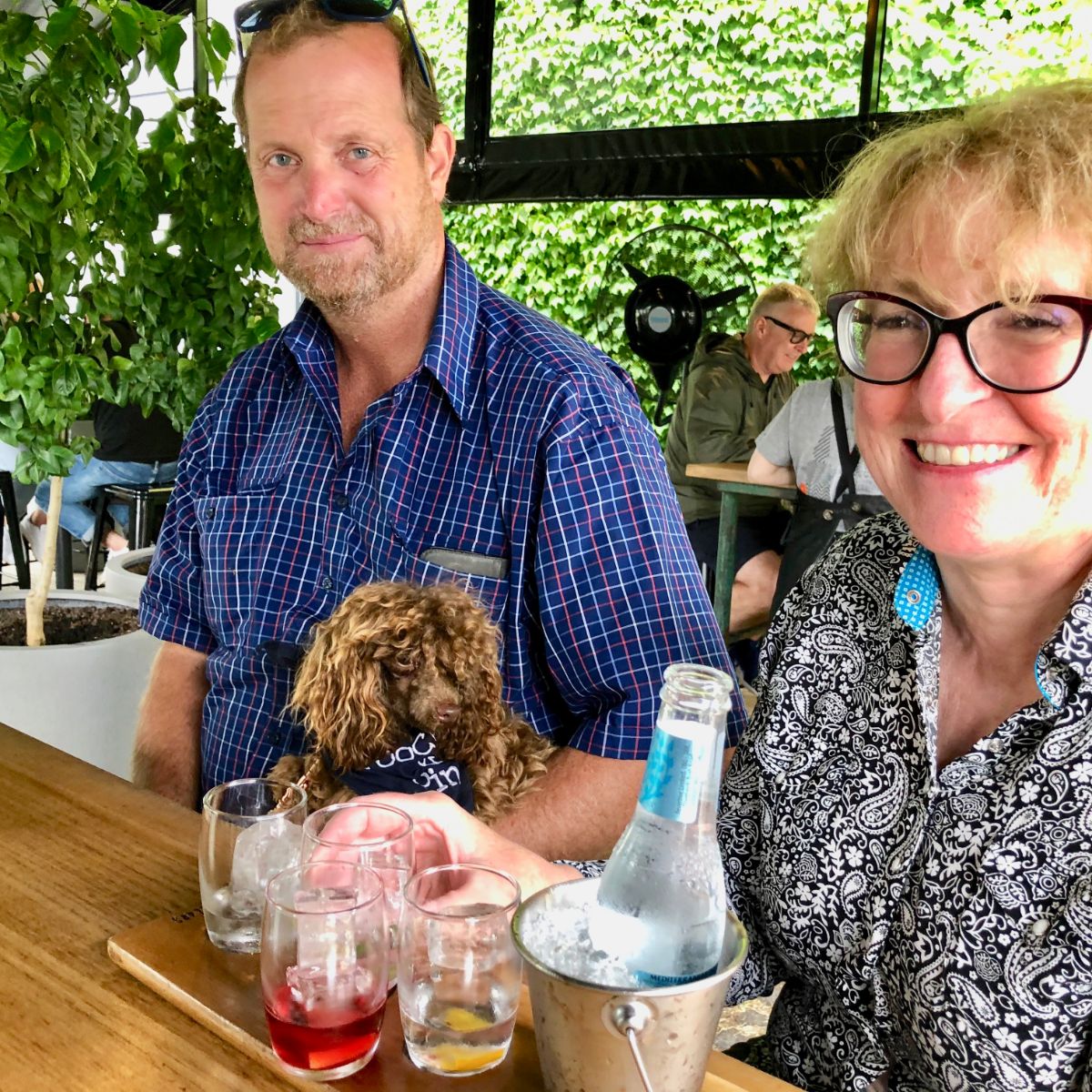 My girls loved the gin, so more purchases were made and they both looked very swanky as they left, swinging their Four Pillars bags over their shoulders (no doubt full of gin).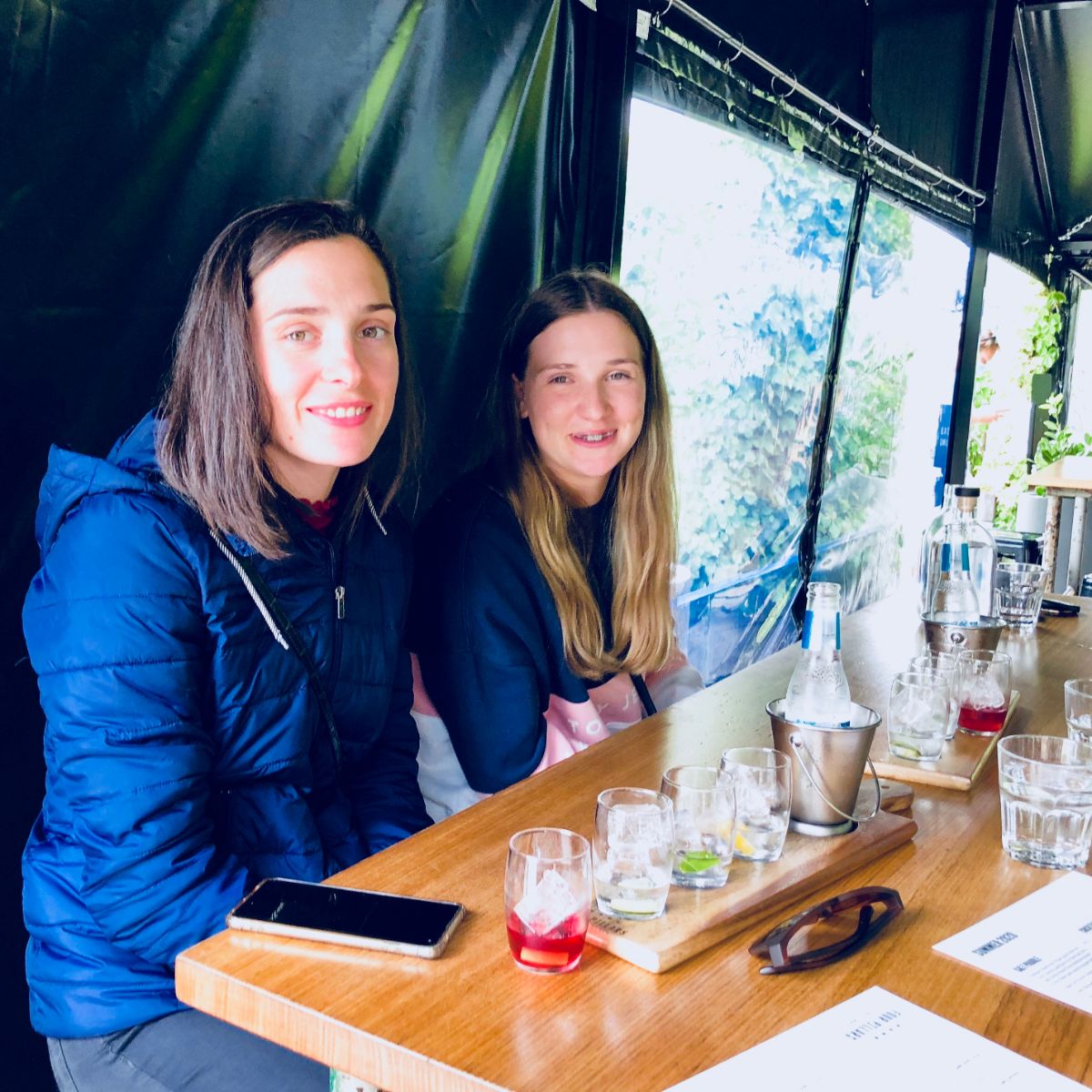 For our last tasting for the day Jeff had chosen an off-the-beaten-track little cellar door called Squitchy Lane – funny name true, but a great place which we'd never have found by ourselves.  As the others drank more wine, Jeff took me for a walk and guess who we met – only some goats – they're like sheep but less attractive!  Jeff was nice and brave because he had me with him.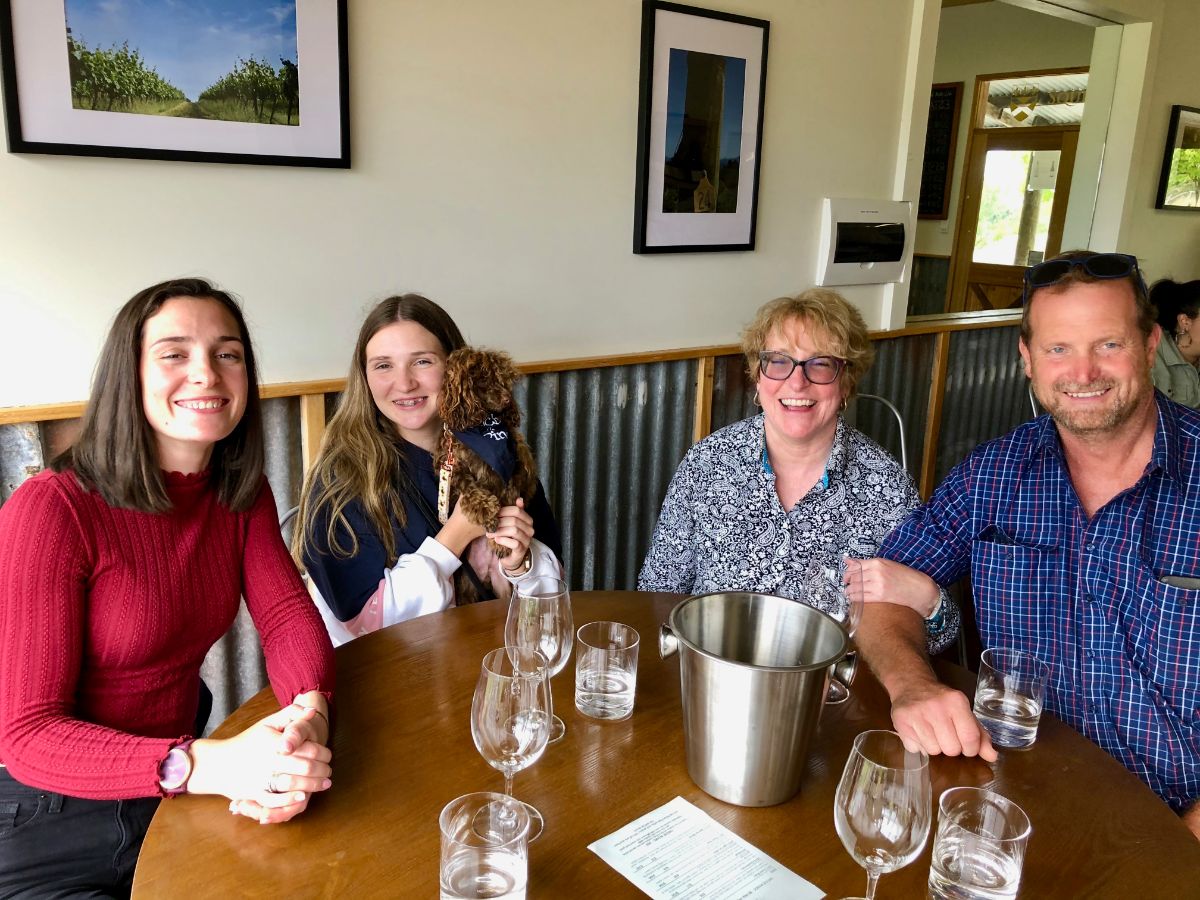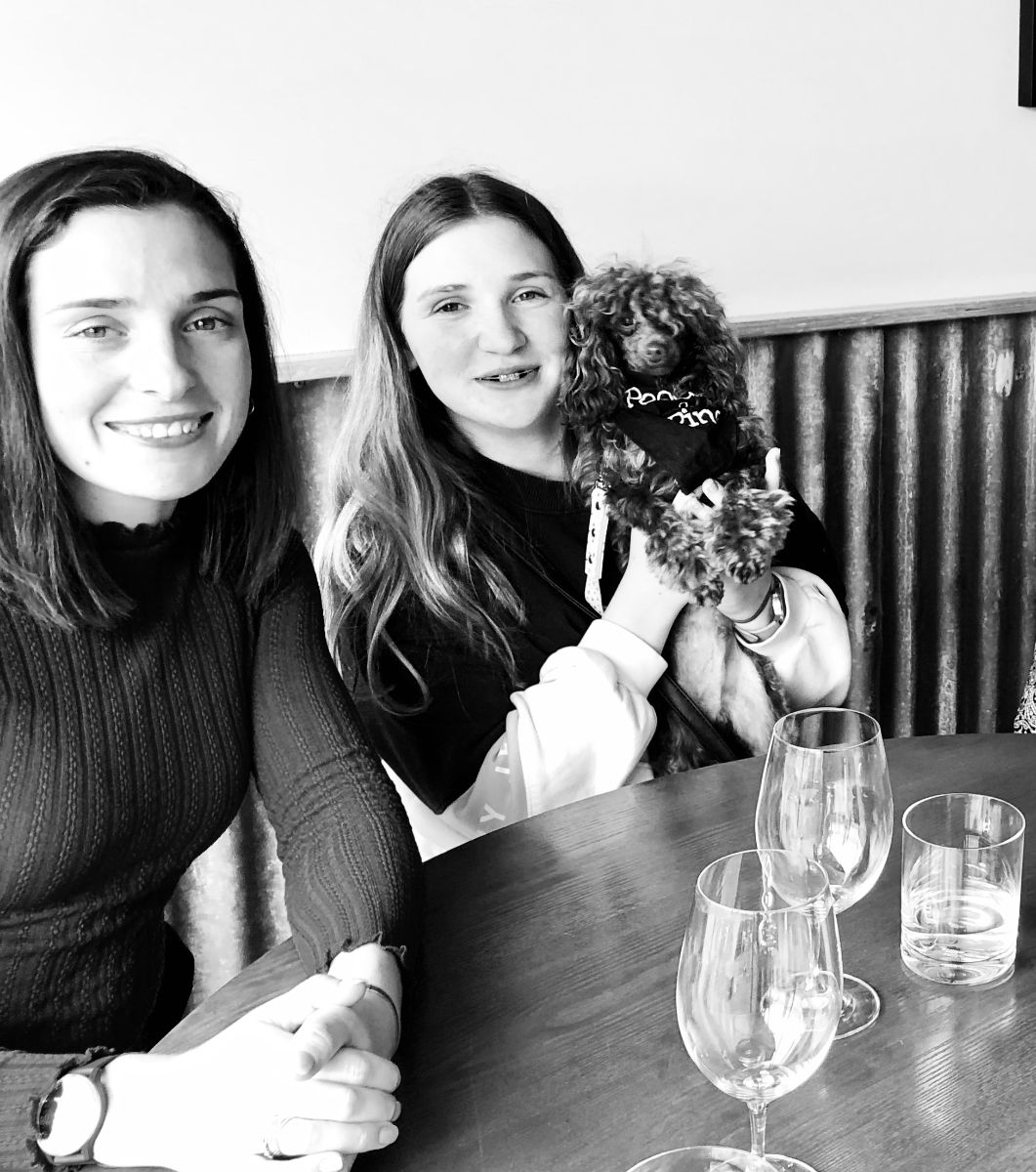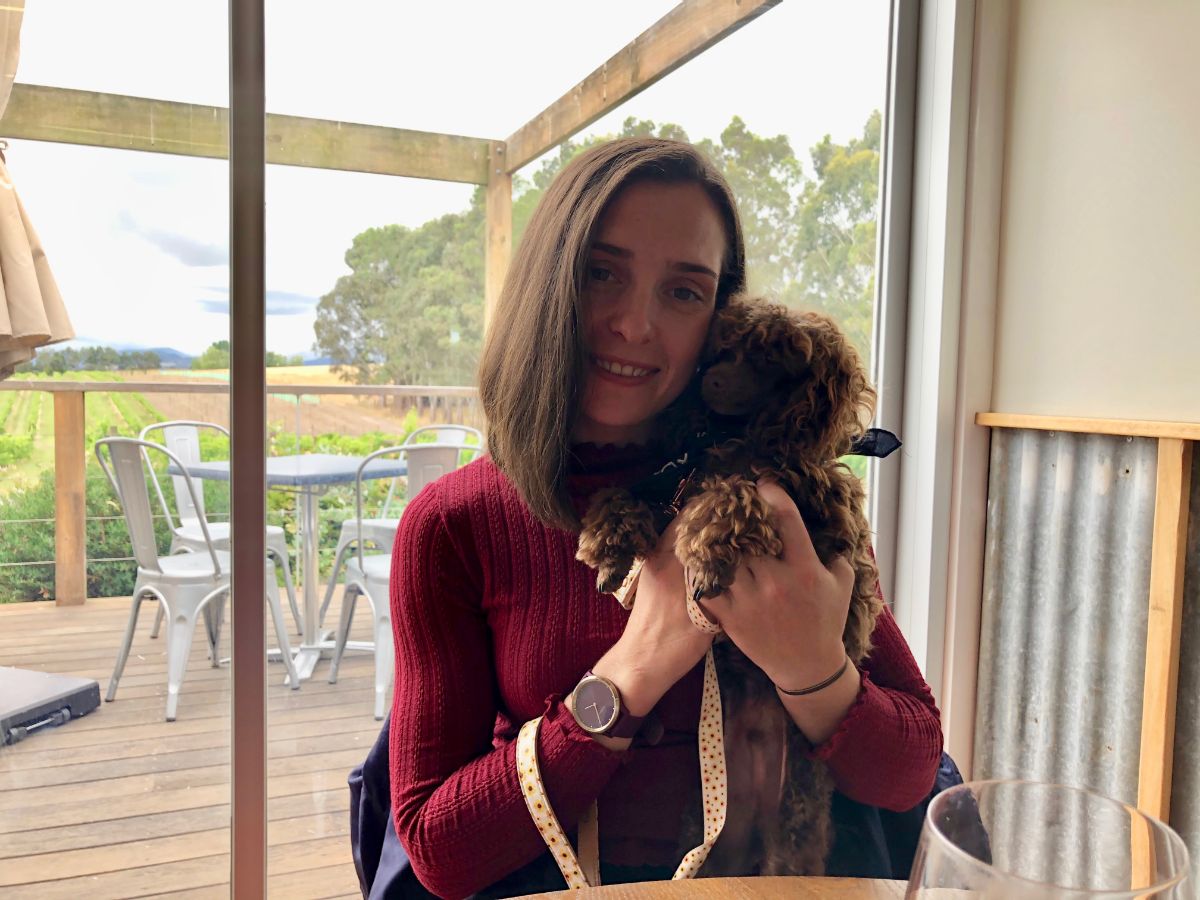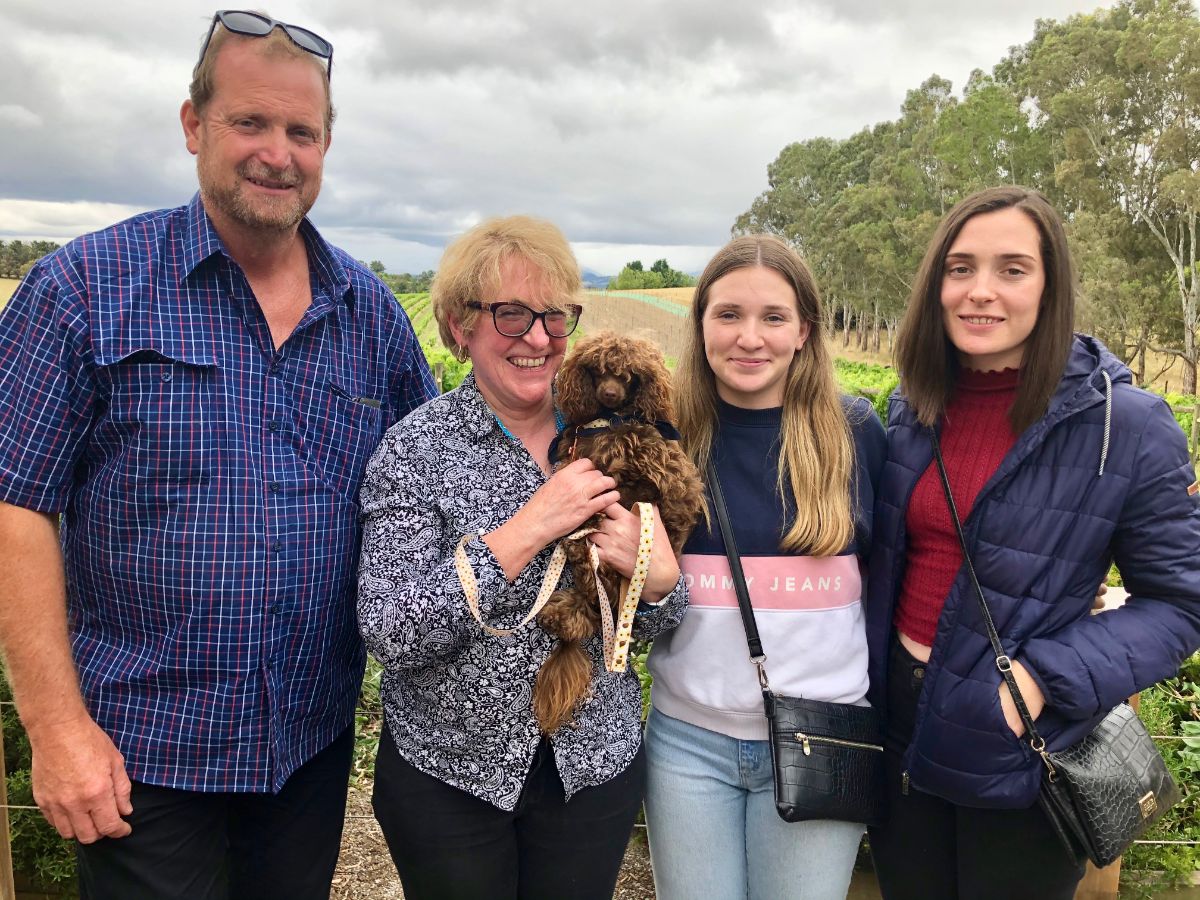 My fam loved the wines and as they were buying all sorts of different bottles I whispered to my Dad that he should buy one for Jeff to say thanks for having us – which we gave to him when he dropped us home and he was well chuffed!  As were my fam – look how much they bought!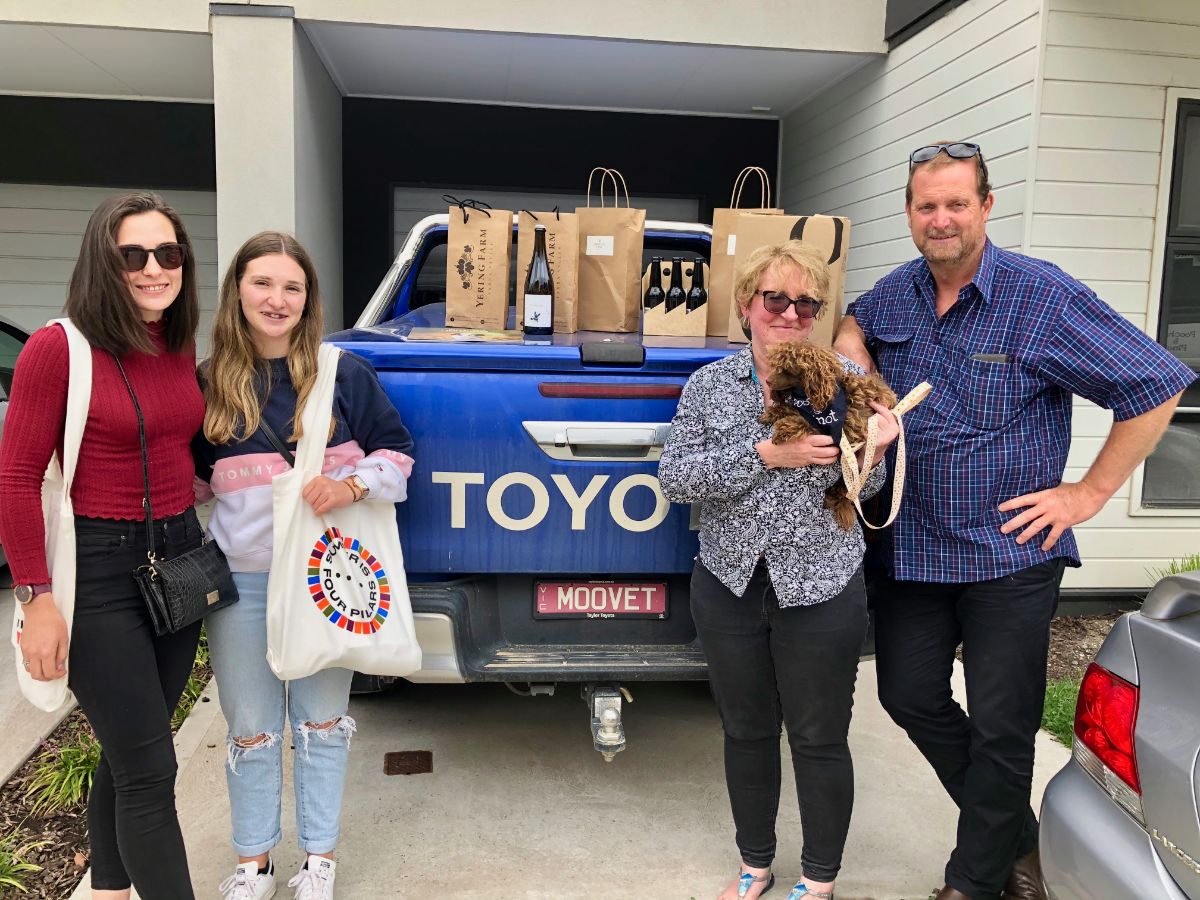 Caitlyn got the giggles on the way home, which was ace – finally, she found my jokes funny!  It was a beautiful drive through the valley and hills on the way home which we loved because we've never really spent any time here in the Yarra Valley and now feel we know it well.  Dad was of course still obsessing about the greenery and height of the water in all the dams we passed!  You can take the boy out of the farm, but you sure can't take the farm out of the boy.
We loved our day out and reckon you will too – esp if you live with other animals and get a break from them ALL DAY!